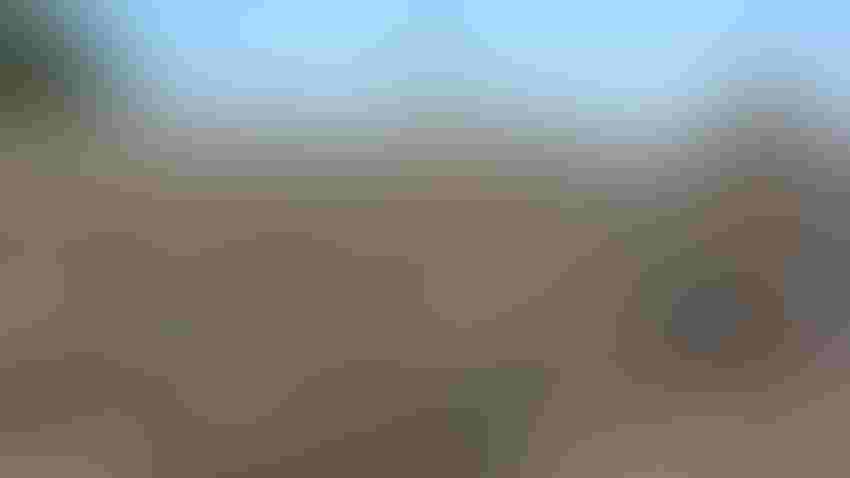 HEALTHY CONNECTIONS: Paving your path toward healthy soils just got easier with the South Dakota Soil Health Coalition's Growing Connections app, which matches farmers and ranchers with soil health practitioners.
Kevin Schulz
Farming and ranching can be solitary: just you doing your best to raise healthy livestock and bountiful crops. But sometimes you need help, maybe just someone to bounce ideas off or ask advice.
The South Dakota Soil Health Coalition is making it easier for ranchers and farmers to get that help with the development of the Growing Connections app, available for iPhones and Androids, as well as a web version.
This app is an extension of the Growing Connections booklet, which has provided farmers and ranchers information on improving soil health on their farms and ranches.
One of the main components of Growing Connections, both in the booklet and on the app, is the network of soil health mentors that was established in 2015. These mentors are volunteer soil health advocates willing to share real-life experiences — both highs and lows — to help others achieve healthy soils on their own farms.
Courtney Geppert, mentor app coordinator for the coalition, likes to sum up the soil health mentorship program with the quote: "Alone, we're strong; together, we're stronger," she says. "We're always learning from other people, and that's what this mentoring network is all about."
Geppert says about 100 mentors are spread across South Dakota, who come from 12 different areas of expertise from biodiversity to crop management to no-till systems.
The Growing Connections booklet provides contact information for each of the mentors and a handy grid matching the mentors with their area of expertise. The app takes that one step further by putting all that information in the palm of your hand.
Road map to healthier soil
More than likely, a producer doesn't just jump right into implementing soil health improvement practices. The road map to healthier soils more than likely begins with a lot of questions. This network of mentors is ready to help others as they embark on their road to healthier soils.
"With that road map to healthier soils, you're going to have healthier people, healthier soils, healthier crops and healthier livestock," Geppert says.
Van Mansheim of Colome, S.D., is a part of ManBull Farming LLC, which custom-grazes cattle and grows corn, winter wheat, oats, soybeans and alfalfa. The operation has been no-till since 2010, and has been growing and winter-grazing cover crops since 2014.
Mansheim is in the operation with his brother Kirk and nephew Heath Bullington. Still, Mansheim puts a lot of value in the mentorship he has received. "If you talk to anybody that is on this journey or has been doing it, they will probably, within the first couple sentences, tell you who their mentor was," he says, quickly adding that the mentorship of Bryan Jorgensen of Ideal, S.D., has been priceless.
"I had a lot of questions for him, and he was very open to it. And he would help me with anything I asked him. I could call him anytime," Mansheim says. "But what I really liked about it, he's been doing this for so long and he's had failures, and he's going to tell you those failures."
Mansheim, who became a coalition board member in 2021, sees the importance of mentors being willing to admit their own failures. "That's almost as important as helping you [on] what to do, so you don't get discouraged. A lot of people when they start this journey, one of the biggest obstacles is the fear — overcoming of what could happen. When you have a mentor, they tend to ease that fear."
Geppert previewed the Growing Connections app at the coalition's Soil Health Conference in January. She says while such conferences let you talk with others about soil health, she admits you might not get all your questions answered over the couple days at the conference.
"You can put your questions in there [the app], and a mentor will comment back and suggest some ideas," she says.
In addition to connecting with mentors just down the road or across the state, the app also allows producers to access soil health resources, a grazing cover crop worksheet and contact information for other agencies and organizations that will aid and direct you on your soil health journey.
The app not only has everything in the Growing Connections booklet, but also the ability to be updated more readily as more mentors become part of the network or as more resources become available.
The ongoing drought has caused tight feedstuffs supplies, and the coalition's Grazing Exchange offers a connection between producers needing feedstuffs with landowners who may have hay or pastureland to spare. The Grazing Exchange can be reached through its website at sdgrazingexchange.com, as well as through the app.
Find out more about Growing Connections at growingconnectionsapp.com.
Subscribe to receive top agriculture news
Be informed daily with these free e-newsletters
You May Also Like
---