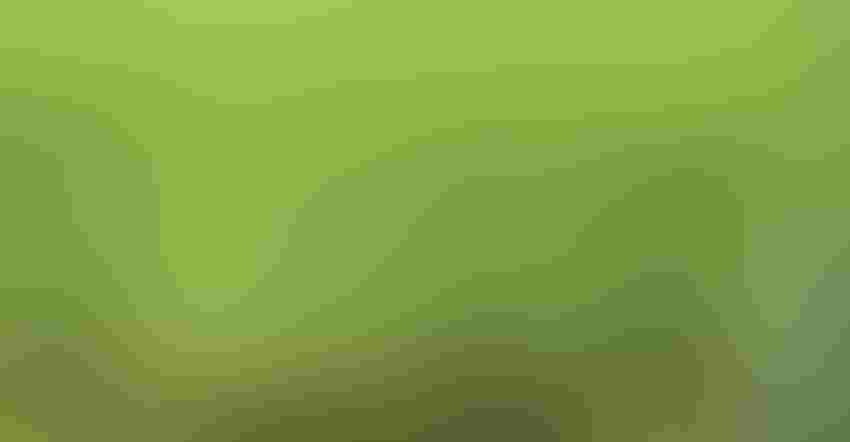 Rice producers across the Southern growing region will find more flexibility in rice weed control with the arrival of FullPage, from RiceTec.
Brad Robb
Based on 2018 Louisiana Crop Production Annual Survey, rice acres in the state increased 10 percent from 2017, and yields were up 420 pounds per-acre. More interest in rice production may have been the reason producers at this year's Conservation Systems Cotton & Rice Conference in Baton Rouge, La., wanted to hear the latest information about the new herbicide-tolerant rice system, FullPage, from Rice Tec and crop protection product manufacturer ADAMA.
FullPage will bring rice producers a well-known mode of action against troublesome barnyardgrass, weedy rice and other common rice weeds while delivering improved herbicide tolerance in hybrids, the companies say.
RiceTec and ADAMA began working on the new herbicide-tolerant trait system over four years ago. The rice hybrids offered through the FullPage System are tolerant to imidazolinone herbicides.
"Preface is the first herbicide for use in the system," says Dr. Brian Ottis, global solutions development lead, RiceTec. "It brings a residual component along with a foliar component. Postscript is the over-the-top herbicide that can be used later in the growing season, and we're also piggybacking on top of that our new ACCase tolerance called Max-Ace that is planned to become commercially available in 2021, which will allow a one-to-one rotation between our FullPage System and our Max-Ace System."
Rice growers have had the luxury of using the Clearfield System since 2001. It was a complete game changer across-the-board for rice production but requires an alternative crop rotation. "The beauty of these systems is if there are situations where growers are locked into continuous rice because of landlord agreements or zero-grade production, these systems will allow them to stay in continuous rice while they rotate them to mitigate herbicide resistance," adds Ottis.
Stewardship
During their presentation, Ottis and Dr. Andy Kendig, herbicide development lead, ADAMA, stressed the importance of good stewardship practices using any rice system. "Good stewardship is going to be an important aspect as we roll this product out to growers," says Ottis. "We have been stressing the importance of using these, and really any trait-tolerant system, appropriately to stave off resistance."
Resistance is conferred by what is called a 'single point mutation" in a gene. A single base pair makes that protein resistant to the herbicide. "The rice plant survives, and weeds are controlled," adds Ottis. "The problem is that a single base pair, that mutation, can transfer to weedy rice very easily."
The propensity to develop resistance is always present, in part, because red rice is genetically similar to the crop itself. "It can easily 'out cross' through gene flow. We've seen it before," says Ottis.
Roundup Ready varieties are the perfect example of growers becoming too reliant on one herbicide-tolerant trait. "Roundup Ready crops made bad farmers into good farmers. They became reliant on glyphosate," says Ottis. "Rice farmers couldn't always rely solely on Clearfield for complete weed control. You had to add additional chemistries in the tank to sort of confuse the weeds."
Dr. Steve Linscombe, retired director of the LSU Rice Research Station, and current director of the Rice Foundation, understands the impact another rice production system will bring to rice producers. "The FullPage system will add a useful tool to the weed control toolbox of southern U.S. rice producers," says Linscombe.
"Weedy rice is one of the major constraints to rice production in the region and having an additional herbicide-resistant system will certainly be a significant benefit to the rice industry. Because of environmental conditions, grassy weed control was a huge problem in 2018, and both Preface and Postscript are excellent grass control herbicides."
Subscribe to receive top agriculture news
Be informed daily with these free e-newsletters
You May Also Like
---