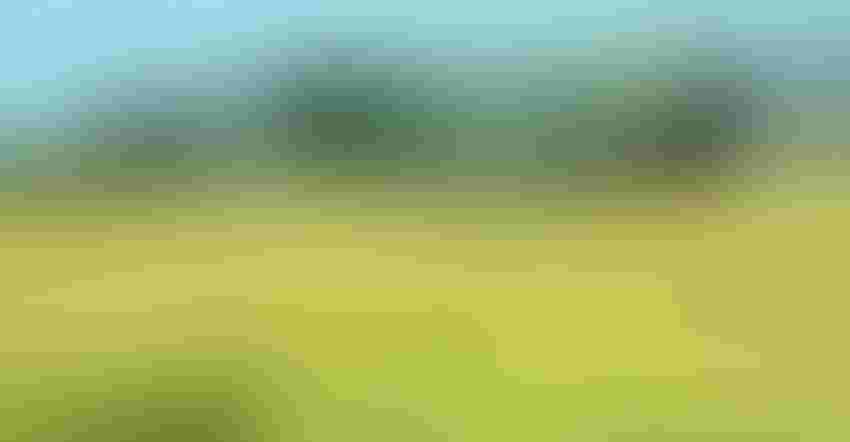 The 67th annual Mid-South Farm and Gin Show is set for March 1-2 at the downtown Cook Convention Center in Memphis, Tenn. The South's premier show offers attendees the opportunity to see what's new in the industry and hear from respected leaders, says Timothy Price, show manager.
"We are expecting a bumper crop of new products and services at the 2019 show. Farmers and others interested in the latest technology are encouraged to attend to see what's available to help them produce and market their crops."
In addition to machinery, equipment, technology, and innovations, attendees can attend special seminars designed to enhance their knowledge of specific crop segments. Milo Hamilton, founder and senior agricultural economist at Firstgrain, Inc., will conduct a special rice marketing seminar Saturday, March 2.
"This special seminar features one of the rice industry's premier economists," Price says. Hamilton will communicate keys to good rice marketing, which involves a knowledge of the global situation for trends in price and stocks. "Rice is not like, say oats, which are largely a domestic market and fed to horses," Hamilton says. "Rice is fed to people, with all that entails."
The workshop is broken into two distinct sessions: (1) how to assess global rice conditions and their impact on your local price trend, and (2) how to assess what is a high or low price in your area at any point. "In this world of profitless prices, every Truman dime counts now," Hamilton says. "Will you survive or thrive in 2018-19?" Plan to attend this session for up-to-date marketing information.
The Mid-South Farm and Gin Show has been a mainstay in Memphis for more than 65 years, Price says, and is a testament to the strength of the industry, and the resiliency of farmers throughout the area. "Each year thousands of decision-makers from all across the U.S. attend this show. In times of uncertainty and anxiety, it provides a comforting event, a place to connect with others you may see only in this one place. It's an annual tradition for many, many families."
The show is sponsored by Southern Cotton Ginners Association and Foundation and Delta Farm Press, and regularly attracts approximately 20,000 domestic and international decision-makers. "Those attending the show, on average, grow cotton, soybeans, corn, wheat, rice, and raise livestock," Price says. "We know, year-in and year-out, that over two-thirds of those attending this show make purchasing decisions within six months of the show."
Hours for the show are 9 a.m. to 5 p.m., Friday, March 1, and 9 a.m. to 4:30 p.m., Saturday, March 2. For additional information, contact Price at 901-94-.3104 or visit the show website at farmandginshow.com.
Subscribe to receive top agriculture news
Be informed daily with these free e-newsletters
You May Also Like
---