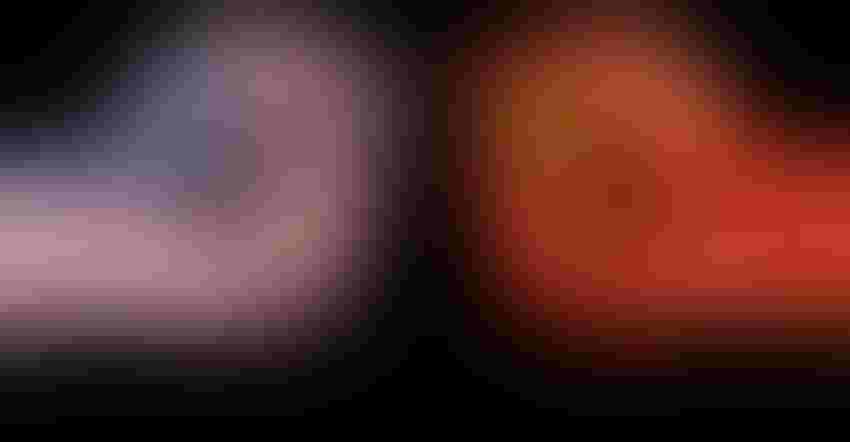 U.S. and Chinese negotiators may be nearing completion of a trade agreement that will resolve the tariff wars that have reduced U.S. agricultural exports to China. But farmers shouldn't be counting on a resurgence of shipments just yet.
Terry Harris, senior vice president in charge of operations for Arkansas-based Riceland Foods and a veteran of numerous trade battles involving U.S. rice sales, says the final stages of any negotiations are often the most difficult.
"I'm sure you've read the administration feels an agreement will be reached within the next four to six weeks," said Harris, who spoke during a University of Arkansas System Division of Agriculture Food and Agribusiness Webinar on "U.S. Exports: Free Trade – Fair Trade." (To view the webinar, go to https://youtu.be/I9e6lubbB1Y.)
"That agreement has been basically 90 percent agreed to," said Harris. "We truly hope that this agreement does get hammered out. But, as we all know, the last 10 percent of any negotiation is the most difficult, and I know they've left the hardest part for last."
Harris, who managed Riceland Foods' rice export sales for more than 30 years before becoming senior vice president for operations, said China has been considered a "bad actor" on the international trade scene for years.
After the accession of China into the World Trade Organization in 2001, China was expected to make significant changes in its economy, rendering it more transparent and improving the ability of the WTO to review and verify their compliance with its rules.
WTO case
"China has never been fully compliant," he said. "The U.S. recently won a WTO case against China concerning the Chinese government subsidizing rice outside and above their WTO obligations. There is also another suit pending over the way imports are managed — China is supposed to have a tariff rate quota for products, including rice, going into China.
"Those have never been systematically put into place. It is going to be very important and very interesting to see what happens now and what our administration does and what the Chinese do moving forward, especially after losing the one WTO case."
Even with the issues, trade with China has become significant. "China is still a $200 billion U.S. export market, and it could certainly grow," he said. "And, as you can see here, there have been negative effects from the steel and aluminum tariffs with soy prices dropping and steel prices increasing."
Farmers are fortunate the administration provided the Market Mitigation Payment for soybeans and for other crops. "When agricultural products become either a casualty or a weapon in trade wars, I feel it's incumbent upon our government to help the industry weather these storms," said Harris.
"These payments were tremendously important since with the low prices for rice and the decline in bean prices, many rice and bean farmers would have been well underwater."
Harris attended the USA Rice Federation's Government Affairs Conference in Washington in March and heard presentations from Secretary of Agriculture Sonny Perdue and senior officials from the U.S. Trade Representative's Office.
Structured reform
"They told us in Washington there must be structured reform in China in all of these areas if there is going to be an agreement and especially a meaningful, long‑lasting agreement on trade," he said. "The Chinese have tried to use promises of purchases almost as bribes and slight openings in their market for actual compliance for their WTO obligations. This administration is saying that that is not good enough. They are correct. It is not."
Administration officials said some in the Chinese government feel that President Trump will "take some very small gains with China fearing that a continued trade war will cause such a turndown in the economy as to threaten his re-election," Harris noted. "Also, they feel the president needs a political win. But so far this administration has remained very strong, they've stayed the course, and we hope that continues."
The rice industry also hopes to see the end of the non-tariff trade barriers that have been used to limit or block imports of U.S. rice in other countries' markets.
"The Chinese situation is a perfect example," said Harris. "The U.S. rice industry had been working for years to get a phytosanitary agreement with the Chinese. We have so many phytosanitary certificates for other agriculture products, but we could not get it for rice because they did not need the rice, and they did not want to make that effort."
An agreement on the issue was signed by Perdue in 2017, but it required the inspection of U.S. rice mills and warehouses. "This was delayed until 2018, and work is still being done, but I'm very pleased to say that China has now approved all 35 rice mills that applied to be able to ship rice into China," he said.
Unfortunately, China has yet to purchase any U.S. rice. "It appears to be wrapped up in these political negotiations and in this quagmire of trying to get a comprehensive trade bill established with the Chinese."
Other trade issues
Harris discussed other trade issues, including the United Kingdom's efforts to leave the European Union or Brexit, trade disputes between the EU and the U.S., NAFTA and its potential replacement, the U.S.-Mexico-Canada Agreement, which must be approved by Congress before it can take effect.
"These are very uncertain, confusing times in world trade, and they're not getting any clearer," he said. "There is very much more work to do to provide a more level playing field for U.S. agriculture and U.S. farmers."
For more information on Harris' comments and the University of Arkansas Food and Agribusiness Webinars, visit https://bit.ly/2UQAJwz.
Subscribe to receive top agriculture news
Be informed daily with these free e-newsletters
You May Also Like
---