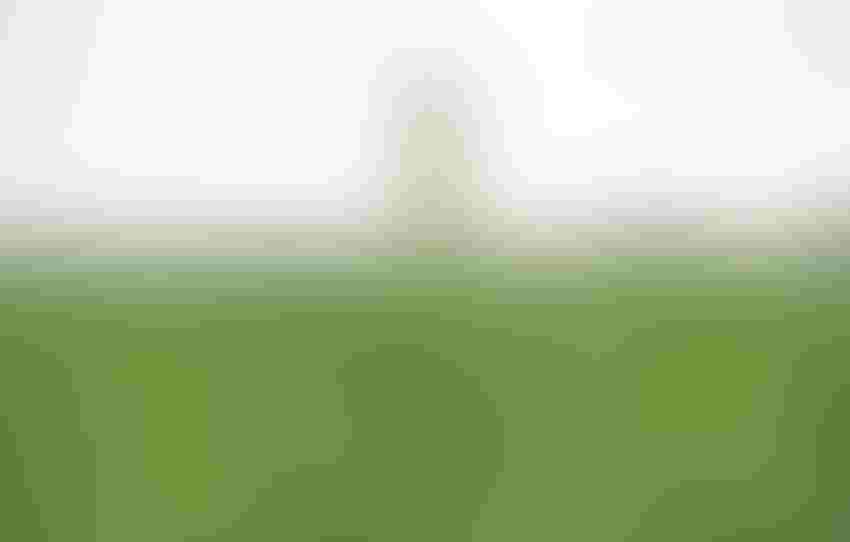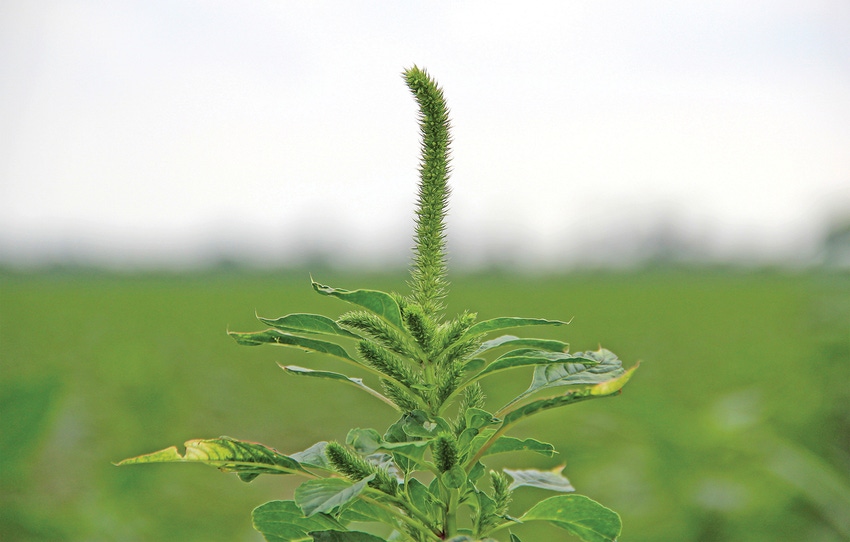 I believe the success or failure of this year's weed control programs will be determined by (1) how you coordinate residual herbicides with rainfall events and (2) how you time postemergence herbicide applications.
Early May ushered in a week or so of dry weather, which was great. In a lot of areas — especially in north Arkansas — the entire rice crop and a lot of other crops were planted in this window. This is a good thing, because we can't make a crop until we get a crop planted.
On the other hand we had residual herbicides out a week with no activation along with warm temperatures ideal for weed emergence. This means a flush of weeds will come through a lot of the residual applications, and the timing of the first postemergence treatment is going to be critical. In fields that fit this example, success or failure will likely be determined right there — especially for pigweed control in Roundup Ready or conventional soybeans.
As I write this, we have an excellent forecast of rain following the seven- to 10-day dry period. I am begging everyone who will listen to get a residual herbicide out ahead of the rain — regardless of the crop. Some are saying, "I'm clean and already have one or more residual out." Great, put another one out.
Every year we are having more difficulty controlling weeds postemergence. Every year we are having more difficulty getting postemergence herbicides applied because of the increasing diversity in our crop mix.
I believe this year will be even worse. All crops are being planted at the same time in north Arkansas. There is also a big increase in grain sorghum acres, and grain sorghum is a crop that you must be careful about with any herbicide application.
The acreages of Clearfield and conventional rice seem to be about equal again this year. There is also a big increase in interest in conventional soybeans. All of these factors will result in a lot of postemergence treatments being "on the books" for long periods.
The best way to avoid being hung out on getting a post herbicide applied is to keep residual herbicides working.
It is strange to hear folks talking about needing to flush rice when we were too wet for six weeks trying to get the crop in. However, that is classic Arkansas weather. Once we get to May, we are seldom more than a week away from a drought.
If rice has to be flushed, use the flush to activate another residual herbicide. Hopefully this rainfall forecast will not be our last for the summer. As the good forecasts pop up, take advantage of them.
If we miss this rainfall event being predicted now, a lot of folks are going to find out that pigweed control the past couple of years has been way too easy! In the days before Roundup Ready, we were always in the situation if we missed one rain and missed the timing of the first postemergence herbicide a couple of days, the result was a grown-up mess.
We are in better shape for residual herbicides now than we were then. However, it still takes moisture to make them work. The past two years have provided fantastic conditions for making them work, and I hope our streak continues. By now you will know whether it has or has not.
My philosophy is always assume the residual is going to fail to some extent and have the sprayer ready. In Roundup Ready or conventional soybeans, spray as soon as the ground turns red with emerging pigweeds.
In LibertyLink soybeans you have some more leeway, but the first application of Liberty still needs to go out seven to 10 days after emergence. I am getting quite a few calls on LibertyLink soybeans, and in general the weed control answers come much easier in this technology.
Subscribe to receive top agriculture news
Be informed daily with these free e-newsletters
You May Also Like
---