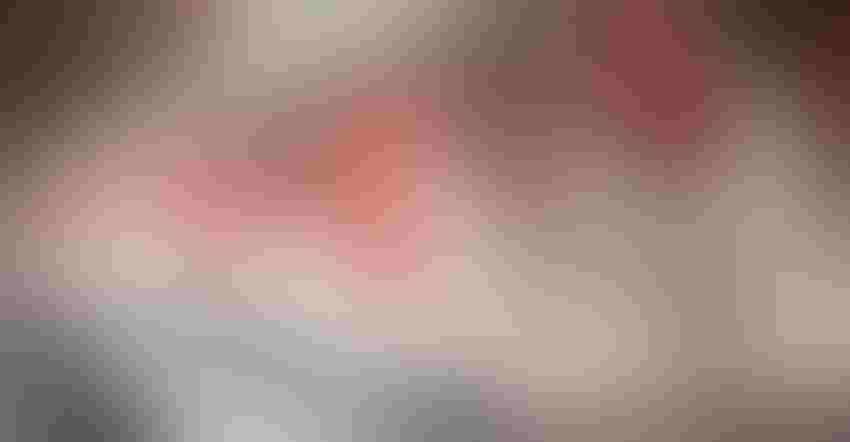 rrodrickbeiler/ThinkstockPhotos
The egg industry requested Michigan State University, University of California-Davis, Iowa State University and USDA's Agricultural Research Service to investigate impacts of various housing types for laying hens. They looked at three systems: conventional cages, cage free and enriched colony. Why is this important to you? Earlier this month California voters approved Proposition 12, which sets new minimums for cage size for laying hens, breeding pigs and calves sold in California.  It will impact farmers in California, but also any farmer who wants to sell eggs into the California market.
California's Proposition 12 pushes for a cage-free living condition for laying hens. HSUS and PETA have put enormous pressure on big food chains such as McDonalds to source their eggs from cage-free systems.
The report is worth reading for all in agriculture. It relies on facts rather than hyperbole.
Click here to see the final research results yourself, published by the Coalition for Sustainable Egg Supply. Before reading the research results, I suggest you go to page 40-41 and review the university personnel involved in developing the research results.
HSUS and its colleagues express enormous concern regarding conditions and wellbeing for laying hens. Before reading the report, I suggest readers review page 35 entitled "Food Availability". The chart is startling.
The study results covered animal health and well-being, food safety and quality, indoor environment, worker health and safety, and food affordability. For cage-free hens, feed costs are slightly higher than for hens housed in conventional cages. Cage-free hens have "Exceptionally Worse" food affordability because of high pullet costs, labor costs, and capital costs.
Higher hen mortality
The Executive Summary concludes that hen health issues occurred in all three systems, but "…hen mortality in the [cage-free] was "Double" that in other housing types.
Animal rights supporters contend that hens living in conventional cages are stressed. The report states, "Psychological measures did not indicate that hens in any housing system were experiencing short-term or long-term stress."
The report evaluates conventional cages which provide 80 square inches per hen with 6 hens per cage. Cage-free housing systems allows hens to roam freely in defined sectors of a building and allows for multiple levels for hens to perform natural bird behaviors like perching, scratching, dust bathing and meeting. Each bird has 144 square inches in which to live. The third housing system studied is the Enriched Colony System which allows for 60 hens per cage and 116 square inches per hen.
The researchers conducted their study over three years and evaluated two flocks of hens. The American Egg Board helped fund the university experts.
Interesting conclusions
The study develops interesting conclusions:
The cage-free housing system had hen mortality "…of approximately double that of other systems…"

Apparently hens like to fly in cage-free conditions and 9-21% of such flights apparently ended in failed landings and collisions with other hens.

Cage-free hens are more likely to be "…cannibalized or pecked extensively…" than hens raised under conventional caged circumstances.

Hens raised in a cage-free system "…did have more keel abnormalities and dirtier feathers than conventionally caged hens." (Keel bone damage is pain that compromises welfare and productivity of laying hens.)

Cage-free housing systems had many more hens pecked and cannibalized. The hens also became emaciated.  

The number of birds that were too rotten to necropsy was greatest in the [cage-free] housing.

For all those demanding cage-free eggs in the supermarket, it should be noted that high microbial levels were found in cage-free areas and that all cage-free floor eggs had "…significantly higher levels of microorganisms…" than conventionally caged hens. Even with these findings, the eggs were still determined to be safe for consumption.
Another section of the report concludes that hens in all three housing systems shed Salmonella at a similar rate. 
The Coalition for Sustainable Egg Supply, even though very balanced and scientific, leads to only one conclusion. That is cage-free housing system for hens is dangerous for laying hens' health as compared to conventional caged hens. The USDA and its leaders need to study this report and help educate the American consumer. If this is not done, we will have more Proposition 12s.    
The opinions of the author are not necessarily those of Farm Futures or Farm Progress.
About the Author(s) Environmental Lawyer/Blogger
Gary H. Baise is an Illinois farmer and trial attorney at the law firm Olsson Frank Weeda Terman Matz PC specializing in agricultural and environmental trial issues in state and federal courts. He also serves as outside General Counsel for the U.S. Grains Council, Agricultural Retailers Association, National Sorghum Producers and counsel to the American Soybean Association.
Subscribe to receive top agriculture news
Be informed daily with these free e-newsletters
You May Also Like
---