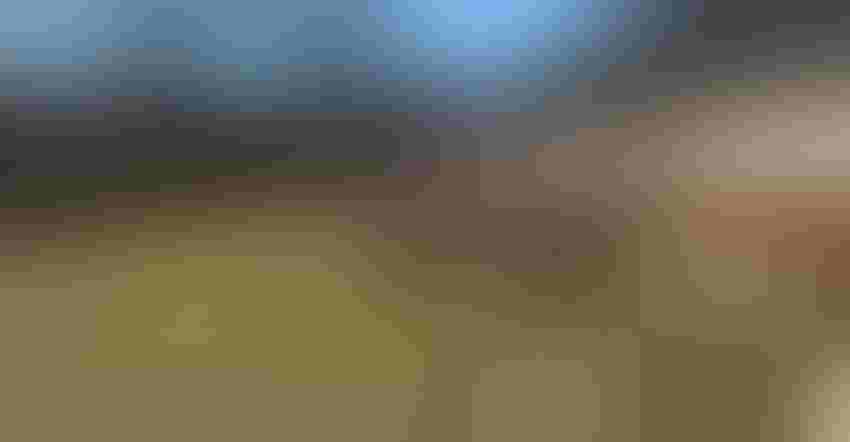 FREE-RANGE BIRDS: All broilers grown for Cooks Venture will have unlimited access to the outdoors.
Can free-range chickens with unlimited access to the outdoors be grown on a large scale? A new poultry company is about to find out.
Matthew Wadiak, co-founder and former COO of Blue Apron, the popular ingredient and recipe meal kit service, says his new company, Cooks Venture, is already taking preorders for its heirloom, slow-growth chickens that will be delivered in July.
The company claims to be the only biodiverse, vertically integrated poultry operation in the country, with all pasture-raised broilers. It includes an 800-acre farm in Arkansas with a 30,000-square-foot hatchery and 57houses for growing birds. There are also two processing plants in Oklahoma.
Wadiak says the operation will produce 700,000 chickens a week once it's at full capacity.
A slow-growing bird
The birds will be grown at the company's Arkansas farm as well as by 40 farmers who have been contracted to grow them.
The broiler is a three-way cross that will take between 55 and 65 days to grow. By comparison, conventional broilers take between 21 and 30 days to grow.
While the birds aren't officially certified organic, they are going to be raised in an organic system. Wadiak says the houses will have 100% crystal clear curtains on both sides and 8-foot doors, with the birds getting unrestricted access to the outdoors.
Each house will have perches on every beam, and the birds will be fed fresh herbs, along with their regular feed, that they'll be able to peck at.  
Recruiting farmers
Wadiak says the company will not compensate its growers based on broiler performance and turnaround time, referred to as the "tournament" system by some.
He says growers will be trained on the company's growing standards and that every single house will be audited to make sure it meets its standards.
The base rate, he says, will be 3 cents per pound higher than what conventional growers make, with premiums on top of this.
Wadiak says older houses can be upgraded for a few thousand dollars and brought back to production, so long as the houses provide unrestricted access to the outdoors.
The slow growth of the birds is largely a result of breeding and genetics. Wadiak says the birds have a genetic trigger that will enable them to convert muscle at a time when their body parts are fully developed.
WORKING WITH FARMERS: As co-founder of Blue Apron, Matthew Wadiak is used to working with farmers. Now, he hopes to work with poultry growers on a line of free-range chickens.
Wadiak says he founded the company partly on the principle that sequestering 1% more carbon in the soil can help reverse climate change. He says the company is working with 20 corn and soybean growers in the Midwest, encouraging them to adopt practices such as overwintering cover crops to keep the soil covered and growing cover crops such as lupins and lentils in rotation.
"We're meeting farmers where they're at in their corn and soybean systems," he says, adding that they are going on a field-by-field basis to understand what the needs are for each plot.
The initial focus is on growing non-GMO crops for the birds. Wadiak says the company is working with a mill to build a crop rotation system for each farm. They are doing core sampling on every crop, looking at the effects of the cropping system on carbon sequestration.
Buyers will be able to track how and where the birds were raised, where their feed was grown and on what farm using a QR (quick response) code on a smartphone app. He says that each load of feed will be tracked using a system of barcodes that will link it back to the farm where it was grown. The feed will be tracked to each house it goes to and to the birds that feed on it.
"I think we're the only company capable of doing something like that," he says.
Not cheap chicken
But these chickens won't be cheap. The company is selling them in packs of two whole birds starting at $40, or $3.99 a pound. By comparison, whole chickens sold for around $1.49 a pound in stores, according to the latest meat price spread report by the USDA's Economic Research Service.
The broilers will be initially delivered to customers. "But we're also trying to attract retailers and distributors to get this in the public more," he says. "We want our customers to vote with their dollars."
Subscribe to receive top agriculture news
Be informed daily with these free e-newsletters
You May Also Like
---