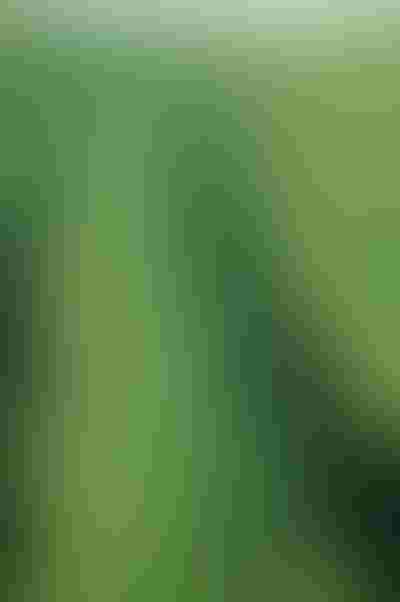 Farmers may have planted soybeans much later than usual, but favorable late-season weather may have offset typical concerns about a later maturing crop, according to one Ohio State University researcher.
"Some of the fields were planted so late that the effects on overall maturity were unpredictable," says Leah McHale, a soybean researcher with the Ohio Agricultural Research and Development Center, and an assistant professor in the Department of Horticulture and Crop Science. "The effect of planting date didn't have as much impact on overall maturity as we might have expected."
In fact, the usual estimate of delay in maturity equaling one third of the delay in planting date is holding true for Ohio fields at the first of September.
"In other words, if you planted three weeks late, the soybeans are only about a week behind now," she says.
Because weather in the critical soybean development month of August was largely favorable across Ohio, McHale sees soybeans in the region as largely well performing, particularly when compared to other regions in the country that had more significant meteorological challenges.
The biggest concerns for a late-planted crop, she notes, are typically temperature and late-season disease issues.
"With a late maturing crop, late-season diseases may become an issue," McHale says. "If you have problems with sudden death syndrome (SDS) or other late-type diseases like brown stem rot, they're typically more of a challenge in a later maturing crop."
She says it is important for growers to know their fields' histories relative to disease issues, for just such a reason. If a field doesn't have a history of late-season disease pressure, a farmer wouldn't expect much trouble in this type of growing season.
McHale hasn't seen much in the way of late-season pest or disease pressure to stress the crop as might have otherwise been expected.
"There are always little things that pop up here or there, but I haven't heard anything in terms of large-scale disease problems," she says. "Our fields seem to be really clean, and what I'm hearing from around the region is that we've not seen a lot of problems."
McHale notes that Ohio State experts generally recommend planting different maturity groups across different fields to mitigate any potential for wide-spread maturity-related issues like SDS, brown stem rot or early frosts.
She adds that spreading production out over different maturity groups should alleviate concerns about incidence of those types of problems affecting a farm's entire crop in any given year.
"What you should do now is pay attention to what diseases you have in your fields," McHale recommends. "Note what you have so you can plant varieties that are tolerant or resistant to those diseases in the future."
While she points out that farmers should not plant soybeans in the same field in back-to-back years, she advises farmers to use those field history notes to aid in variety selection in future years. In the case of an outbreak of a late-season disease, for example, a farmer might even consider planting an earlier-maturing variety.
Overall, McHale says farmers should expect solid performance from this year's crop when the combines start rolling later this fall.
"I think our yields are going to be right on the trend-line. From what I've heard, other parts of the country will be a little below, but we're faring pretty well. We could even be slightly better than trend-line this year."
Subscribe to receive top agriculture news
Be informed daily with these free e-newsletters
You May Also Like
---