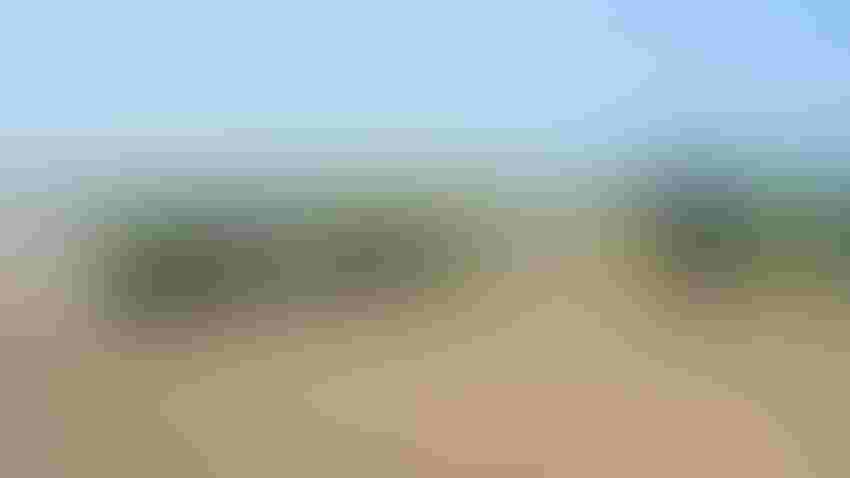 WHAT TO CHARGE? Some people suggest a planter equipped with extras that deliver better stands should command a higher custom rate.
Tom J. Bechman
We custom-farm 800 acres and charge the average Purdue custom rate for planting. My son's friend at Iowa State says ISU tracks charging extra if your planter has certain features. Our planter has everything. Should we charge more?
Profit Planners panelists include David Erickson, farmer, Altona, Ill.; Mark Evans, Purdue Extension educator, Putnam County, Ind.; Jim Luzar, retired Purdue Extension educator and landowner, Greencastle, Ind.; and Steve Myers, farm manager with Busey Ag Resources, LeRoy, Ill.
Erickson: There is certainly more than one set of custom rates. Look at two or three to compare and contrast results. Perhaps look at Purdue, ISU and University of Illinois Farmdoc data. Ultimately, it comes down to a satisfactory price for you and acceptable cost for your customer. Do your homework, track actual costs, and have a meaningful discussion.
Evans: If you're providing an additional service and the demand for the service exists because of your investment, it would certainly make sense to charge for it. Extra features on your planter do not come without cost. Read the fine print on custom rate surveys to determine what services and peripherals are included as you consider that information. There are many variables.
Luzar: ISU Extension custom rate data tries to capture how some augmented services of planting crops can be valued in an arms-length transaction. ISU, Purdue and Ohio State Extension all attempt to capture values for conventional vs. no-till corn planting. All three data sets are similar in size. The University of Illinois calculates a "synthetic" custom charge, based on estimated ownership costs.
No-till planting of corn only costs a couple of dollars per acre more, according to surveys I cite. However, a good no-tiller can be worth several dollars per acre more when compared to an average job. If you provide better-than-average service, you should be rewarded.
Row fertilizer application, variable-rate seeding, high-speed planting, seed shutoff capability and availability of a seed tender are all services that could raise your custom charge by up to a third of average planting charge in these surveys. The client will have to place value on those services; you may need to communicate the value that your service provides.
Harvest operations could demonstrate the same considerations. A combine that has less harvest loss, produces cleaner grain and provides harvest data would command a higher custom charge, all else equal.
Custom surveys attempt to capture data to provide current average costs for machine operations. My challenge to you is to review that data and see where your service provides additional value to the client that goes above average service. Then communicate why your fee may be higher to secure a better return for your skills and investment.
Myers: That could be a good point of discussion and negotiation for the customers you are doing business with, asking them first. An example is if they want starter fertilizer. Are they willing to pay a bit more for not only the machine that can deliver that product, but also the time and effort it takes? That would be an "add-on" to the planting process in custom rates. Remember those published rates are a guide, not an absolute. They are great conversation starters with your clients.
Subscribe to receive top agriculture news
Be informed daily with these free e-newsletters
You May Also Like
---