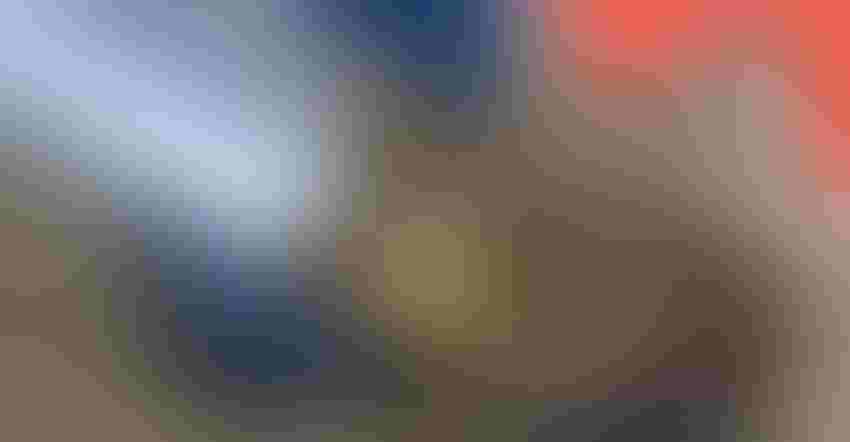 MISFIRE: This seed germinated, but something went awry on the way to emergence. Dave Nanda says one possibility is that crusting and compacted layers caused the seedling to leaf out underground.
Photos by Tom J. Bechman
No matter what you do when planting corn, reality will set in. There will be gaps in rows. Hopefully, they're just small gaps where a single plant should have been. But there will be gaps.
Accept them as the cost of doing business, or pay attention to them while doing early-season field scouting and learn from them. Dave Nanda, director of genetics for Seed Genetics Direct, digs within the row where he finds a gap to determine if a seed was dropped. Seed Genetics Direct is the sponsor of Corn Watch '22.
Related: Consider flagging corn emergence this year
"If there is no seed, go back to the planter while it's fresh in your mind and determine if there is a planter issue related to wear or needed repairs causing the issue," Nanda says. "If there is a seed, did it attempt to germinate? Did failure to germinate or failure to emerge properly lead to a missing plant?"
Lessons learned
Here are five things Nanda has learned while evaluating missing plants in Corn Watch fields:
1. The planter drops the seed in most cases. In fact, Nanda says about 80% of the time or more, he finds a seed or defunct seedling when digging where a plant is missing. Planter errors happen, but if you write off all missing plants as planter mistakes, you forfeit the chance to diagnose and correct the true cause.
2. Seed germination is usually around 95%, not 100%. Seed companies put information about germination on the tag for a reason, Nanda says. Say germination is 95%. "That means that 19 of 20 seeds planted should germinate," Nanda says. "But it also means 1 seed out of 20 will not germinate. So, you're going to have a gap occasionally simply because germination isn't 100%."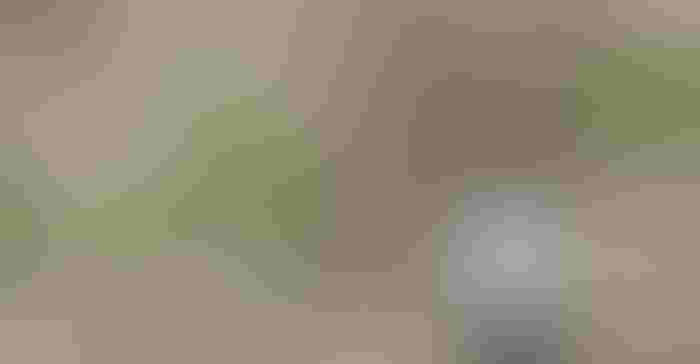 NOT A MISSING SEED: There is a gap where a plant should be in this row. Dave Nanda determined that the planter dropped a seed, but the seedling didn't emerge properly.
3. Soil compaction or sidewall compaction can interfere. Dig to determine if the soil crusted over the row, or if the sidewall of the planting trench was compacted enough to interfere with germination, Nanda suggests. If compaction is significant, it can result in some plants leafing out underground and failing to emerge.
4. Cool, wet weather can slow emergence. The longer seed sits in the soil, the more time disease and pathogens can work against germination and emergence, Nanda observes. If cool, wet weather causes germination to drag out beyond two weeks, for example, odds for failure to germinate and emerge properly increase.
5. Pests can destroy seeds and seedlings. Keep your eyes open for insect or critter feeding from such things as wireworms, seedcorn maggots, slugs, birds and rodents as you determine why plants are missing.
Subscribe to receive top agriculture news
Be informed daily with these free e-newsletters
You May Also Like
---