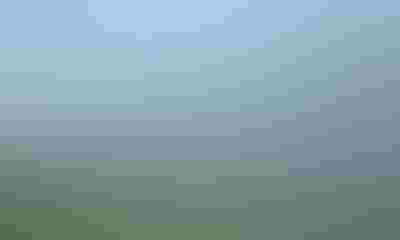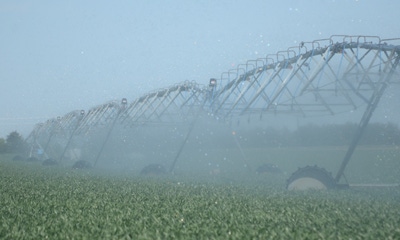 Globally, there are growing demands to produce more food with less pressure on water resources and the environment. Mathematical models that simulate how crops respond to water are powerful tools for addressing this complex challenge. However, the informative data from these models is only valuable if it is easily and widely accessible to the researchers and others who can use it with other water management software and data.

An international group of researchers has recently developed AquaCrop-OS, a free and open-source version of AquaCrop, a crop water productivity model that was first developed by the Food and Agriculture Organization of the United Nations (FAO) in 2009. Farm managers, policymakers, researchers and other practitioners can use the tool for water-use decision-making from the field to the basin scales. Launched Aug. 29 during World Water Week 2016, anyone can now download the model and documentation for free from aquacropos.com.
Partners involved in the project include the University of Manchester, the Water for Food Global Institute at the University of Nebraska (WFI), FAO, and Imperial College, London. The lead developer of the AquaCrop-OS program is Tim Foster, lecturer in water-food security at the University of Manchester and former WFI postdoctoral researcher.
"We created AquaCrop-OS to provide a free, open-source software tool that makes it easier for scientists and policymakers to devise creative solutions to real-world water and food security challenges," says Foster.
AquaCrop-OS has a number of innovative features that are valuable to those interested in improving agricultural water management:
• support for multiple operating systems, extending AquaCrop to Mac and Linux users
• capacity to integrate with high-performance computing resources, such as models for assessing climate change impacts on agriculture
• ability to quickly and effectively link with other water resources management tools, even if the software has been developed in a different programming language
"FAO is excited to be a partner in the development of AquaCrop-OS, which we believe will provide an important extension of AquaCrop, for users interested in assessing the complex economic, social and environmental implications of agricultural water use," says Pasquale Steduto, FAO's deputy regional representative for the Near East and North Africa Region.
Source: Daugherty Water for Food Institute
Subscribe to receive top agriculture news
Be informed daily with these free e-newsletters
You May Also Like
---