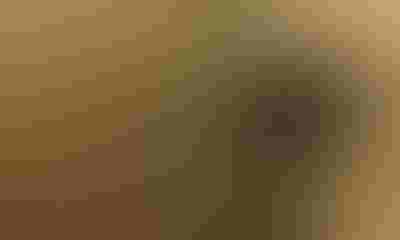 In today's ag market, fine-tuning your inputs is one of the most important paths to profitability.
Fertilizer, as the biggest farming expense outside of land rental, is a great place to start.
Research shows that a nitrogen management aid, like NZONE, can keep nitrogen stable and available to plants—and reduce runoff. 
Less Leaching, More Growing
In 2012, Arise Research and Discovery in Martinsville, Illinois, began a three-year study.  The first year results showed that NZONE in UAN reduced leaching loss through water in the top 12 inches of soil by 55 percent
This year, save on inputs at planting. Reducing nitrogen runoff saves on fertilizer costs and keeps nutrients in the root system for improved growth.
"The researchers use containment bays, or lysimeter wells, under the plots to collect drainage water," said Brandon McMillan, Director of Product Development and Research at AgXplore. "We decided to use UAN because it's the form of nitrogen most susceptible to leaching."
"In 2013 we repeated the study using the top 24 inches. The NZONE treated plots had less nitrogen loss at 24 inches than untreated soil," McMillan said. "And we had 50 percent less leaching. Although we used UAN in the Arise study, we have seen similar results with other nitrogen sources."
The 2014 study showed a 36 percent reduction in leaching in the top 24 inches, according to McMillan. The 2015 results from Arise Research and Discovery will be available soon. Additional studies, on topics including NZONE and water quality, are currently underway.
Increase Yields, Save on Inputs
McMillan points to several key NZONE takeaways. 
"First of all, farmers can reduce leaching," he says. "I like to call it 'capturing nitrogen.' From an environmental standpoint, 47 percent less leaching is huge."
"Second, farmers can increase the nitrogen available to crops by keeping it available in the root zone. Our trials showed a 12 bushel per acre average yield increase in corn."
"Third," says McMillan, "is that farmers can use less fertilizer, cutting those input costs. Our research showed they can decrease fertilizer use by 25 percent with no loss in yield."
"It's really a win-win situation," says McMillan.
And that's especially important in today's uncertain ag economy. 
Ongoing Research
AgXplore is dedicated to the performance and evaluation of their products in the field. Research and development is vital to the company's future and to their overall business model.
"We are very serious and selective in our research partnerships. AgXplore strives to develop unbiased relationships with agricultural researchers at the universities, along with private firms," said McMillan.
"It's very important to us that we provide our customers with the best available product information. I feel in order to achieve that level of confidence, we must have multiple year evaluations of our products, under a variety of environmental and field growing conditions," said McMillan.
 See the research and learn more at nzoneyields.com.
Subscribe to receive top agriculture news
Be informed daily with these free e-newsletters
You May Also Like
---