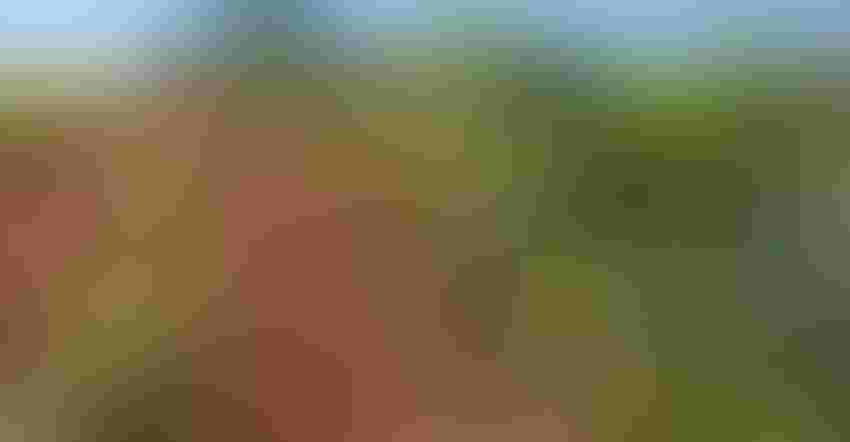 Digging peanuts on Chuck Rowland's farm. Chase, his son, expects yields to be significantly lower this year.
Shelley E. Huguley
Peanut diggers are rolling and combines thrashing in fields in and around Gains County, Texas. Rather than waiting on a rain like they have all growing season, producers are trying to beat the rain that is forecast in hopes of salvaging a crop they know will be less than average.  
"Normally, when you get ready to harvest, we'll chart the peanuts (on a peanut profile board that rates maturity)," says Seminole peanut producer Otis Johnson. "We have a chart that goes from black to white. So, it goes from black to brown, gold, yellow. You want the pods to be over 50% black, at least, and in a perfect world, we'd probably have 70% black. This year, it is maybe 30% to 40%."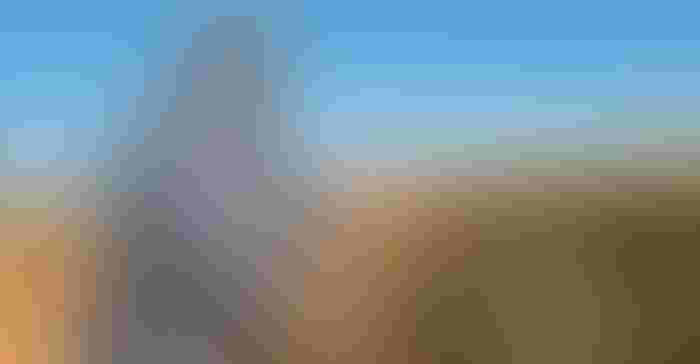 Chase Rowland, Seminole, Texas, producer (Photo by Shelley E. Huguley)
Noting a brown tinge across a field, Johnson says, "That's not what you want to see. That's a sign of maturity (in the vines). When it was so hot and it cooled off, it started happening. The rain we had where it was cool and cloudy for three days -- nothing will do it faster than that." 
And with the area's seasonal freeze on the horizon, producers can't risk leaving the pods in the field any longer to mature.  
"J.O. Jackson, an old timer here, used to say, if you don't get your peanuts out by Halloween, the wicked witch will get you," Johnson says with a laugh. "If you get these peanuts turned over and they've got moisture in them and they freeze, then they're worth about $140 a ton, so we don't leave them." 
Runners
Chase Rowland, who grows runners and cotton with his dad Chuck near Seminole, echoes Johnson's sentiments. He says in addition to drought concerns this year, he and his dad worried about fertilizer costs. "We cut back on fertilizer to half the rate we normally would," he said, stating they typically apply 100 units of nitrogen. "During this drought, we didn't want to put more money into a crop we weren't going to get anything back on, so we shut it off at 50 units, trying to cut losses."  
They also reduced the number of planted acres. "That's because of the drought but also to adjust to our underground water going down. We can't maintain a good yield. Peanuts require a lot more water."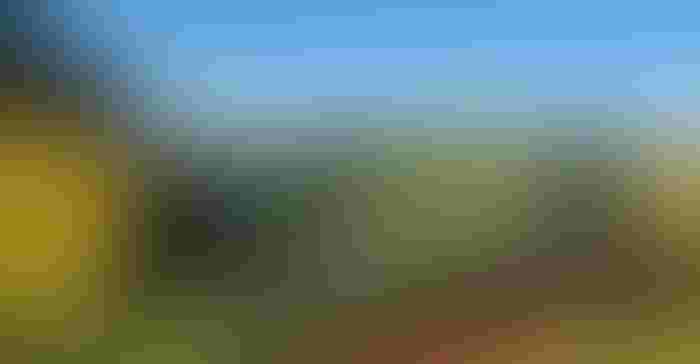 As producers harvest the 2022 crop, the continual rise in input costs weighs heavy as they begin to think about the 2023 crop. (Photo by Shelley E. Huguley)
Gradually, the Rowlands have gone from planting a full circle (120 acres) down to half and may even drop to 30 acres on some fields in 2023. "Right now, we're in halves. Out of this section, we're pumping all the water to this 60 acres." Their wells pump about 300 gallons per minute.  
On that same section, the Rowlands also planted cotton. The only rainfall received this season was an inch on July 4 and a couple of tenths in late August. As summer's relentless drought persisted, they were forced to choose between the two crops, eventually abandoning the cotton and focusing their resources on the peanuts.  
On a "normal" year, the Rowlands average about 5,000 to 6,000 pounds per acre. Chase anticipates peanut yields to be down at least 20% to 30%. "I'm not on that tractor right there so I don't know what it looks like all the way across, but this is going to be our best field. There will be a dramatic decrease." 
While insects weren't an issue, the Rowlands did treat for leaf spot in mid to late July. "We were surprised because that's normally due to moisture," Chase says. "I guess we had enough water on it to maintain the moisture content where that fungus would start growing." 
The Rowlands plan to rotate their peanut ground to cotton or a small grain. No matter the crop, Chase knows they'll battle volunteer peanuts due to the high rate of immature pods left behind by this year's crop. "Cotton is a good rotation so you can clean up your fields or we'll let it sit out and come in with a small grain. As soon as we get this thrashed, we try to cover it back up, so we don't blow away. We'll look and see how it's going and make adjustments after that."  
Peanut residue will either be left on the field or baled for hay. "It just depends on what it looks like when it's coming out the back of the combine. If it's dust, we'll not even worry about it," he says.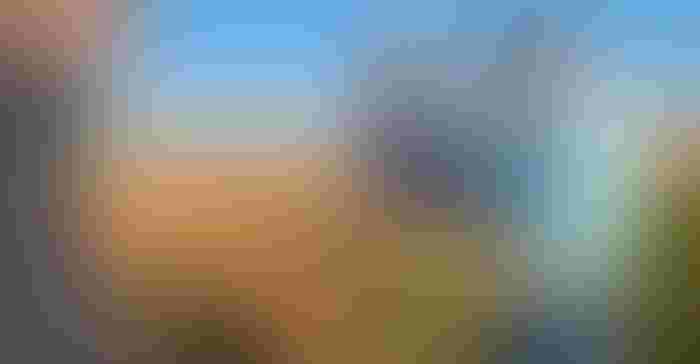 Producer and Western Peanut Growers Association President Otis Johnson, right, visits with Bobbi Hanson with Senator Ted Cruz's office, and Caleb Cobb with Senator John Cornyn's office, about the 2022 crop. (Photo by Shelley E. Huguley)
Looking ahead 
As Chase looks to 2023, he's concerned about input prices. "Everything's going up but the profit," he says. The Rowlands haven't made any production decisions as of yet. "When we start planting that's when we will have made our decision. We're not dragging our feet but if something happens overnight, it changes everything." 
Johnson, who is also president of Western Peanut Growers Association, fears fertilizer prices, which tripled this year, will be even higher next year. "Now, (because of cutbacks) our fertility program is low and if we get a lot of rain this winter and things look good for next year, how are we going to get our fertility back where it should be with the price of fertilizer?  
"Looking at next year is already scary as long as fertilizer prices are still so high." 
About the Author(s)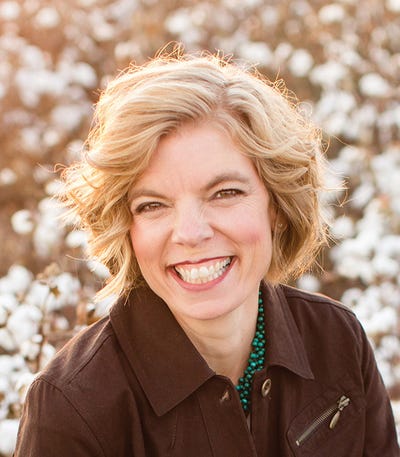 Editor, Southwest Farm Press
Shelley Huguley has been involved in agriculture for the last 25 years. She began her career in agricultural communications at the Texas Forest Service West Texas Nursery in Lubbock, where she developed and produced the Windbreak Quarterly, a newspaper about windbreak trees and their benefit to wildlife, production agriculture and livestock operations. While with the Forest Service she also served as an information officer and team leader on fires during the 1998 fire season and later produced the Firebrands newsletter that was distributed quarterly throughout Texas to Volunteer Fire Departments. Her most personal involvement in agriculture also came in 1998, when she married the love of her life and cotton farmer Preston Huguley of Olton, Texas. As a farmwife she knows first-hand the ups and downs of farming, the endless decisions that have to be made each season based on "if" it rains, "if" the drought continues, "if" the market holds. She is the bookkeeper for their family farming operation and cherishes moments on the farm such as taking harvest meals to the field or starting a sprinkler in the summer with the whole family lending a hand. Shelley has also freelanced for agricultural companies such as Olton CO-OP Gin, producing the newsletter Cotton Connections while also designing marketing materials to promote the gin. She has published articles in agricultural publications such as Southwest Farm Press while also volunteering her marketing and writing skills to non-profit organizations such a Refuge Services, an equine-assisted therapy group in Lubbock. She and her husband reside in Olton with their three children Breely, Brennon and HalleeKate.
Subscribe to receive top agriculture news
Be informed daily with these free e-newsletters
You May Also Like
---