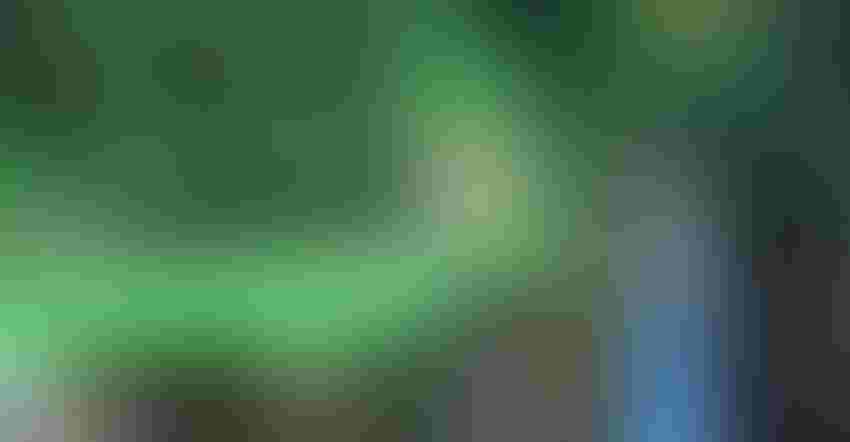 Equipment technicians work to get this John Deere CS 770 harvest ready. Normally, South Plains Implement will receive their harvest equipment orders in March and April. This machine didn't arrive until Oct. 12.
Shelley E. Huguley
"Late. Real late." That's how South Plains Implement co-owner Scotty Johnson describes the status of his equipment orders as the nation continues to grapple with supply chain issues.
Johnson visited with Farm Press in the shop while his implement technicians worked on a John Deere CS 770 stripper baler, readying it for harvest. Johnson said that stripper should have been here months ago. "We'd like to get them in about March or April. That gives us plenty of time to get them ready for harvest. We got this one in yesterday (October 12)."
Equipment is taking a year or more to receive, from the time it's ordered until it arrives on the yard. Parts orders for repairs have been sporadic as well.
"Some parts you'll get pretty quick. Some you'll get a little later and others you don't get at all. You really don't know. You order what you need, and it trickles in."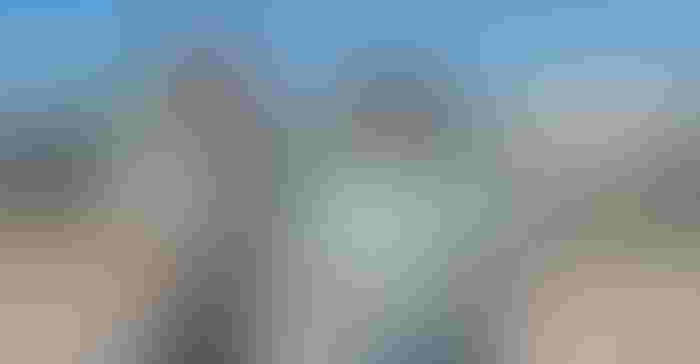 South Plains Implement owner Scotty Johnson, left, visits with producer Otis Johnson, both of Seminole. (Photo by Shelley E. Huguley) 
Gary and Karen Jackson, who grow chile peppers, peanuts, cotton, carrots, and rosemary around Seminole, say their employees have had to get creative with equipment repairs. "They have rigged everything you can think of to fix because we can't get parts," Karen said.
Seminole peanut and cotton producer Otis Johnson said he's had a new pickup on order since last November. "I got another email three weeks ago saying, they're sorry but I'm still not up yet-- nearly a year."
Inflation
Further complicating matters is inflation. Scotty said he's seen a bigger jump in machinery versus parts. "Maybe that's because they're bigger numbers and it's easier to notice."
The average price of a JD CS 770 with an 8-row header is about $875,000. In 2019, Scotty said that same machine's predecessor was close to $650,000. He guestimates that by this time next year that machine will be over $1 million.   
Additional producer costs for a 770 harvester include a fire suppression system. "That's probably another $20,000," he said. From a safety standpoint, Scotty said that's an add-on producers shouldn't forgo. "You really need to do it and once you do, your insurance premium will go down substantially. It nearly pays for itself."
Gaines County agricultural tour: from left, Bobbi Hanson with Sen. Ted Cruz's office, Caleb Cobb with Sen. John Cornyn's office, Western Peanut Growers Association Executive Director Robbie Blount, South Plains Implement owner Scotty Johnson and producer and Western Peanut Growers Association President Otis Johnson visit about the price hikes in equipment and the lack of availability. (Photo by Shelley E. Huguley)
Inflation isn't just felt at the local level. "Our suppliers normally take one price increase a year but in the last couple of years, they've taken at least two. They're trying to keep up with the cost of everything, too," Scotty said.
Although he doesn't have a clear answer for what's causing the equipment price hike, Scotty, who's been in the business for 38 years, just knows "it's very expensive."
Used equipment hasn't proven to be a cheaper alternative. "Good, high-quality used machinery is bringing a premium now because availability of the new equipment is so tight. Who knows when that's going to change or loosen up?"
South Plains Implement
Scotty has been in the equipment business since 1984. He opened South Plains Implement's first location in Denver City with his partner Brian Snodgrass in 1998. Today, including a third partner, Chris Snodgrass, they have 13 locations.
Scotty said the biggest change he's witnessed within his service area has been the depletion of the groundwater. "It's changed a lot in the last 30 years." He said farmers and dealers have also gotten bigger.
"Farmers are farming more acres. There's less farmers still in business. I think that's kind of the evolution of business throughout the country, whether it's agriculture or whatever you're doing. It seems volume is the way things are going."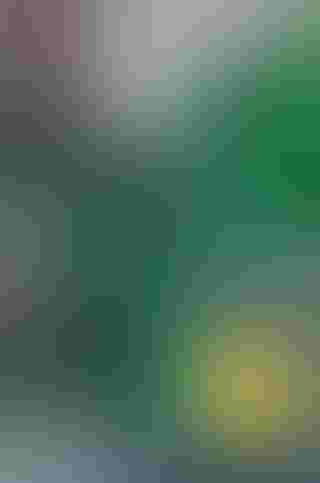 Due to tight equipment availability, South Plains Implement owner Scotty Johnson suggests producers be decisive when looking for equipment. "If you wait, you might miss out." (Photo by Shelley E. Huguley)
Purchasing tips
In the current climate, as producers consider equipment and parts purchases, Scotty recommends the following:
Don't be tentative. Be decisive when you look at a piece of machinery. If you wait around, you might miss out.

Equipment maintenance and upkeep are essential. Keeping machinery in good running condition will reduce the need for repairs and therefore parts or equipment that may or may not be available. 

Make an inventory of commonly needed parts, such as those for combines or strippers or planters for next spring. Purchase them now and store them for later.
Subscribe to receive top agriculture news
Be informed daily with these free e-newsletters
You May Also Like
---