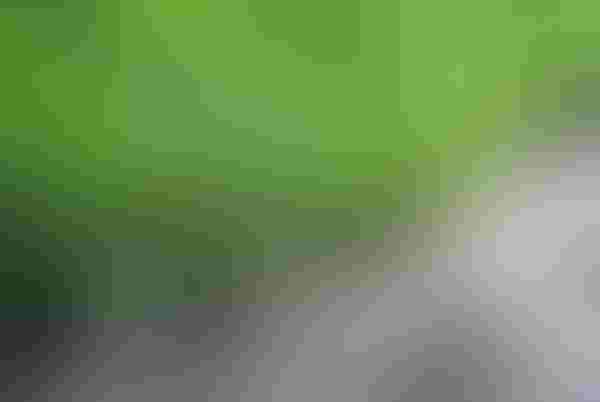 The sporadic nature of peanut pests, coupled with current prices squeezes, make scouting and timely insecticide applications more important than ever, says Mark Abney, University of Georgia Extension entomologist.
"You don't want to waste money by putting out a product that you don't need, and you don't want to get behind a pest problem and make an application after the damage has occurred," said Abney at the Georgia Peanut Farm Show in Tifton. "The only way to know if you're doing it right is to scout. The recommendation not to spray may be the most profitable one your consultant or scout makes to you. It's a good consultant or a good scout who has the confidence to tell you that you don't need to spray."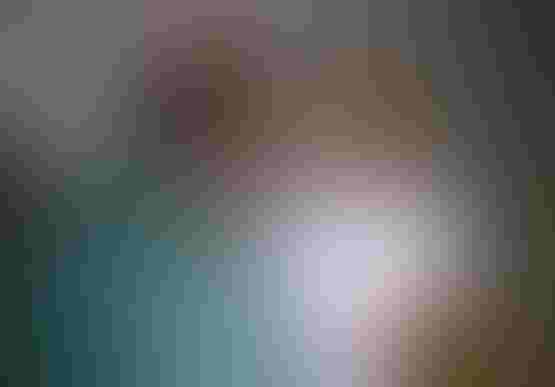 Even without economic thresholds, it's important that peanut fields are scouted regularly for pests, says Abney.
"Did we scout last year, and did we scout enough? Probably not. This past year might have been the 'perfect storm' for peanut pests. Hot, dry weather conditions set us up for burrower bugs, lesser cornstalk borers and spider mite problems," he says.
In a recent county agent training held for about 50 agents from throughout southeast and southwest Georgia, Abney says he asked what percentage of peanut acreage in their counties was being scouted.
"Thirty-eight percent of those agents say that in their counties, less than 15 percent of the peanut acreage is scouted for insect pests. We're leaving money on the table when we don't scout for insect pests."
Thrips pressure
Thrips pressure in seedling peanuts was high in Georgia for the second year in a row in 2014, and like 2013, migration into peanut fields occurred later than the historical average, says Abney.
"The question now is if increased thrips pressure in late May will become the new normal? While we cannot predict what will happen in 2015, growers should be aware that thrips flights can occur anytime from mid-April to early June. It is important that we continue to use the recommendations found in Peanut Rx for reducing thrips pressure and tomato spotted wilt virus (TSWV)."
Phorate is still the only insecticide that has been shown to reduce TSWV incidence in peanuts, and it provides good protection against direct feeding damage, he says. In-furrow applications of liquid imidacloprid have shown good efficacy against thrips in a number of university trials in recent years. To date, seed treatments in peanut have not provided adequate thrips suppression in years with heavy pest pressure.
It is common, says Abney, to see some thrips feeding injury on peanut seedlings regardless of what at-plant insecticide is used. No insecticide will be completely effective 100 percent of the time, he adds.
The impact of direct thrips feeding on yield and time to maturity is not well understood. Until economic thresholds are available, minimizing crop stress will continue to be an important consideration in making thrips management decisions."
The lesser cornstalk borer (LCB) is probably the most destructive insect pest of peanuts in
2014 was an outbreak year
"Though some growers escaped with little or no damage, LCB infestations were common in non-irrigated peanut fields across much of the growing region. There is no chemical insecticide available that can eliminate LCB in peanut. Some promising results were seen in 2014 insecticide research trials, but additional data is needed before any changes will be made to UGA management recommendations."
Granular chloropyrifos is recommended for LCB control, but to be effective, this product requires rainfall or irrigation soon after application, he says. Hot, dry conditions are favorable for LCB outbreaks, but damaging pest populations do not always occur even under ideal environmental conditions.
"Growers should be aware that while possible, lesser cornstalk borer outbreaks in back-to-back years would be very uncommon. Regular scouting is the best way to determine if pests are present at damaging levels in peanuts.
The same hot, dry conditions that favored lesser cornstalk borer population growth also contributed to very heavy two-spotted spider mite pressure in 2014, says Abney. Non-irrigated fields and the dry corners around pivots were commonly infested.
Management options are essentially limited to one active ingredient, propargite or Comite.
"There were many cases of very heavy spider mite pressure in fields where the pyrethroid insecticide bifenthrin was applied either for caterpillar or spider mite control. While products with the active ingredient bifenthrin list spider mites on their labels, it is not recommended for spider mite control in peanut in Georgia except in very rare cases. The use of a pyrethroid in fields where the two-spotted spider mite is present usually results in a temporary, short-term decline in mite populations followed by a rapid and dramatic increase in pest numbers." Detecting and treating two-spotted spider mite infestations before they become severe is critical to achieving acceptable control, says Abney.
"By the time plants are covered with mites and webbing and begin to turn yellow/bronze, no chemical treatment is capable of bringing mite populations in check. Scout regularly and avoid using pyrethroid insecticides in fields where even low populations of spider mites have been observed."
Burrower bug
The burrower bug, says Abney, continues to be a significant threat to Georgia peanuts, and after two years of little to no pressure, the insect caused severe damage to portions of the crop in 2014. It joins lesser cornstalk borers and two-spotted spider mites as pests that thrive in hot, dry conditions.
"While sometimes a problem in irrigated fields, all three of these pests are most prevalent and damaging in the state's non-irrigated acreage. Granular chloropyrifos is the only insecticide that has been shown to have any efficacy against burrower bug, and it does not provide complete control. The factors that are known to increase the risk of burrower bug damage are conservation tillage and hot, dry soil conditions."
Conversely, he says, deep turning and irrigation reduce the likelihood of infestations.
"Many growers have asked the question if abandoning conservation tillage in favor of a turning plow eliminate the burrower bug problem. Previous research suggests that the risk of damage will decline, but there are no certainties. Burrower bug damage has been reported in Georgia from fields that were turned prior to planting."
Work is currently underway to quantify the risks associated with different production practices, such as location and soil type, says Abney. But in the near term, management options available to growers who have experienced significant losses due to burrower bug are limited to deep turning and the application of granular chloropyrifos.
About the Author(s)
Subscribe to receive top agriculture news
Be informed daily with these free e-newsletters
You May Also Like
---