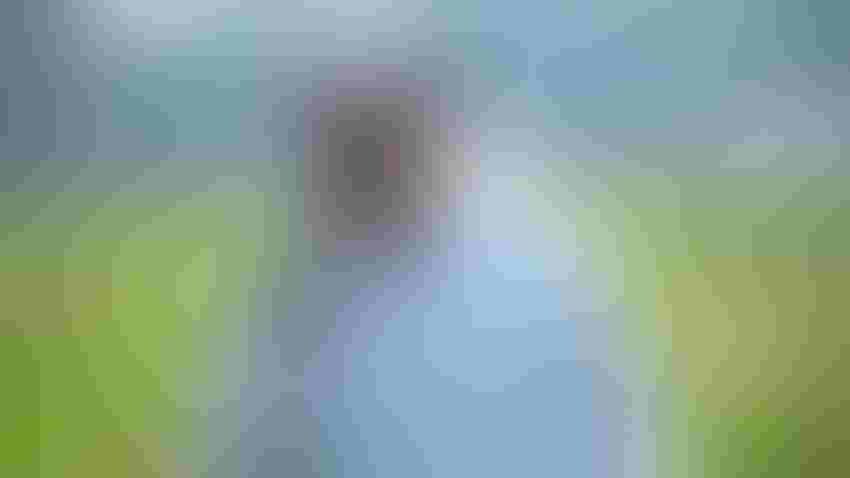 North Carolina State University Extension Peanut Specialist David Jordan speaking at the 71st annual peanut field day at the Peanut Belt Research Station in Lewiston-Woodville.
John Hart
With an outlook far from promising on the future availability of new herbicide tools for peanuts, North Carolina State University Extension Peanut Specialist David Jordan is urging peanut farmers to be proactive when it comes to managing persistent troublemaker weeds like Palmer amaranth and common ragweed. 
In comments at the 71st North Carolina Peanut Field Day at the Peanut Belt Research Station in Lewiston-Woodville Sept. 7, Jordan reminded growers that with some of the recent use patterns, herbicide-resistant Palmer amaranth and common ragweed have become more of a problem in peanuts. 
On top of that, the European Union, an important export market for U.S. peanuts, is becoming increasingly strict when it comes to pesticide residues in peanuts. Moreover, fewer new herbicide products are expected to be released any time soon, further limiting weed control options for peanut farmers. 
"The outlook for weed management in peanuts is alarming and, in many ways, depressing. The thought of having to control weeds in peanuts now with herbicides only available prior to the early 1980s (but without dinoseb) would not be sustainable," Jordan wrote in a handout passed out to field day participants.   
"Hopefully, the industry will discover new herbicides with new modes of action that can be used in peanuts. Hopefully, we will be able to decrease the pace at which weed populations evolve resistance to herbicides that are currently effective on our most common and problematic weeds. Hopefully, we can maintain herbicides that are effective against weeds while simultaneously expanding export markets for peanuts."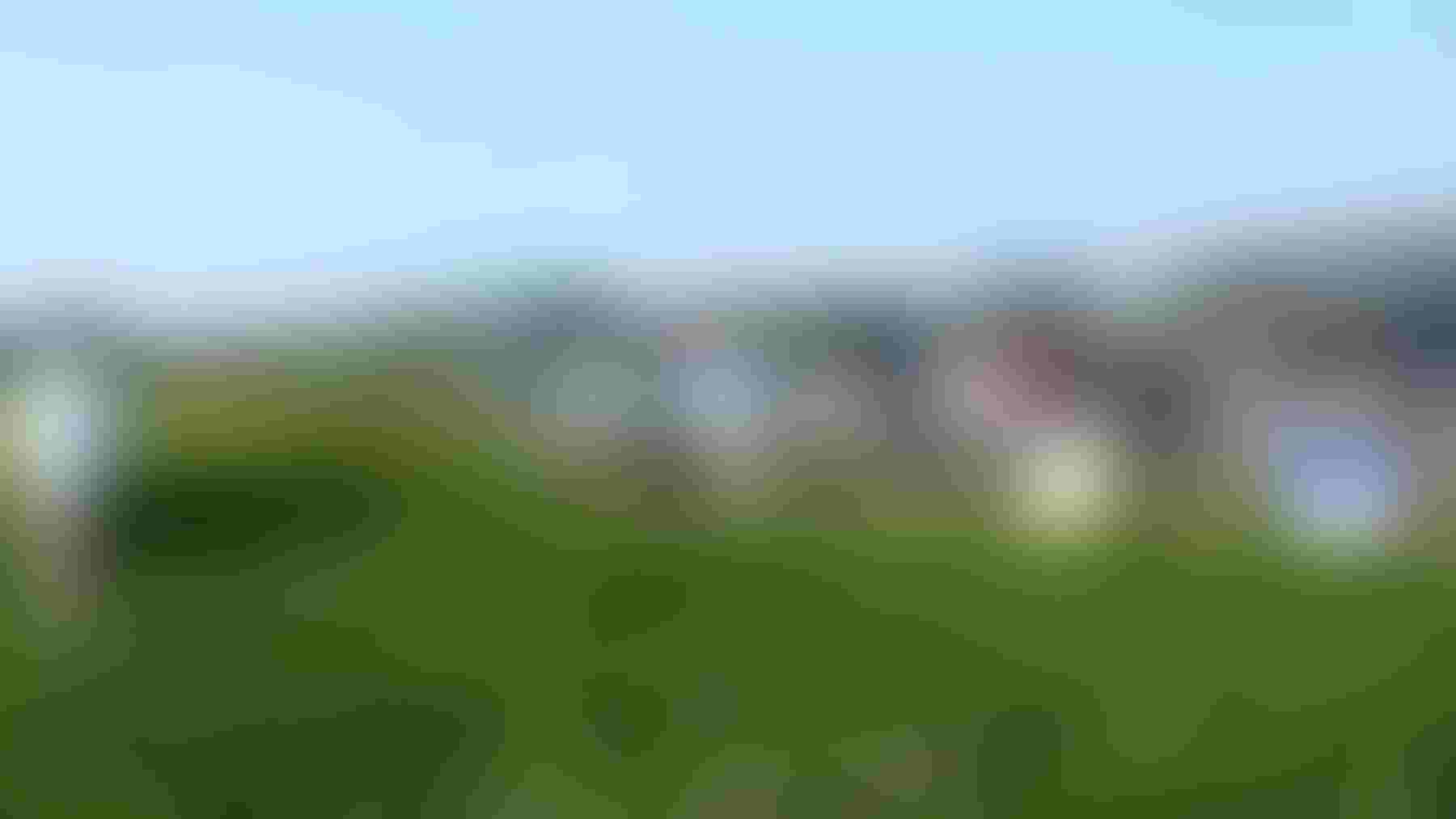 North Carolina State University Extension Peanut Specialist David Jordan speaks with farmers about weed management at the 71st annual peanut field day at the Peanut Belt Research Station in Lewiston-Woodville. (Photo by John Hart)
Focus on management 
In short, Jordan said the goal is to do a good job of weed management, working to reduce populations of common ragweed and Palmer amaranth. "If you get escapes of those two weeds, make sure you pull them out," he advised. 
Jordan said ALS resistant Palmer amaranth is very widespread. PPO-resistant Palmer amaranth and PPO-resistant common ragweed are also becoming bigger problems across North Carolina and Virginia. 
Jordan explained that Gramoxone (active ingredient paraquat) is not used in European production systems and there are recent concerns about residues of 2, 4-DB in peanuts in the European Union. He said not spraying as late in the season is one way to minimize 2, 4-DB residues. 
"There was a push for folks not to spray that product after early July. Historically, we have sprayed 2,4-DB up to 45 days before peanuts can be dug and harvested. This is the preharvest interval based on product labels. And we really need that tool for some of our escaped weeds, especially Palmer amaranth and sicklepod. Two sequential sprays of 2,4-DB can suppress these weeds well enough to prevent them from being major issues at harvest. We're just going to have to deal with that going forward because we all want the markets, we all need the markets, but farmers certainly need the tools to get something to market," Jordan said at the field day. 
Brake
One new product that is now registered for weed control in peanuts in North Carolina is Brake, which offers a different mode of action than any other herbicides currently available for peanuts. Jordan explained that Brake is a soil-applied herbicide that needs to be put out right after planting. Brake needs to be mixed with other herbicides and needs enough water for activation to get it in the soil to control weeds. 
"The importance of this herbicide may increase if the worst-case scenario plays out. However, this herbicide is not a panacea. In research in North Carolina at two locations, control of most broadleaf weeds and grasses with Brake applied with Dual Magnum, Outlook, Warrant, Prowl H20, Valor SX, or Dual Magnum plus Valor SX was marginal. Control by Dual Magnum plus Valor SX was also marginal," Jordan wrote in the handout. 
"However, there appeared to be a slight advantage to Dual Magnum plus Valor SX compared with Dual Magnum plus Brake early in the season. Both locations received rain within one day after application at amounts of 0.5 to 1 inch. Weather conditions, however, for the next few weeks was relatively dry at both locations," Jordan wrote. 
Subscribe to receive top agriculture news
Be informed daily with these free e-newsletters
You May Also Like
---