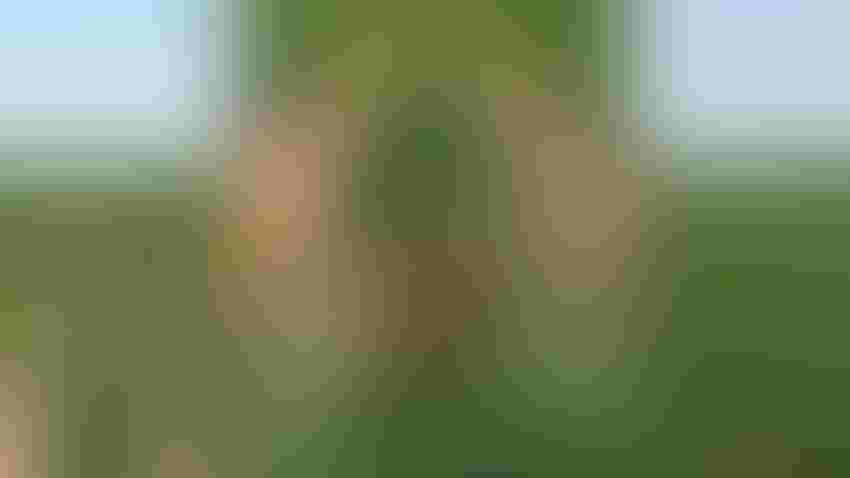 Despite of this summer's heat wave and enduring two hail storms, these irrigated peanuts, planted on Kirk Martin's farm near Brownfield, Texas, are progressing well.
Kirk Martin
Despite ongoing drought and heat stress, the Southwest peanut crop is faring better than at this time last year. Failed acreage is down in Texas and the percentage of the crop in both Texas and Oklahoma rated fair to good is well above 90%.
The USDA-NASS weekly crop report for the week ending August 13, rated the Texas crop with 95% in either the fair (55%) or good (40%) category. Only 2% rated excellent. The report ranked 3% of the crop as poor with zero rated very poor.
In Oklahoma, 100% of the crop rated fair (2%) to good (98%).
Texas A&M AgriLife Extension Peanut Specialist Emi Kimura says failed acreage is down from 2022. "As of August 9th, a total of 219,620 acres was reported, of which 3,405 acres failed, mostly Spanish type varieties. During this same period in 2022, also a drought year, 19,924 acres were reported as failed acres.  This year seems to have fewer failed acres, compared to last year; however, the extreme drought and intensive heat (>105F) in July and August are not helping the peanuts."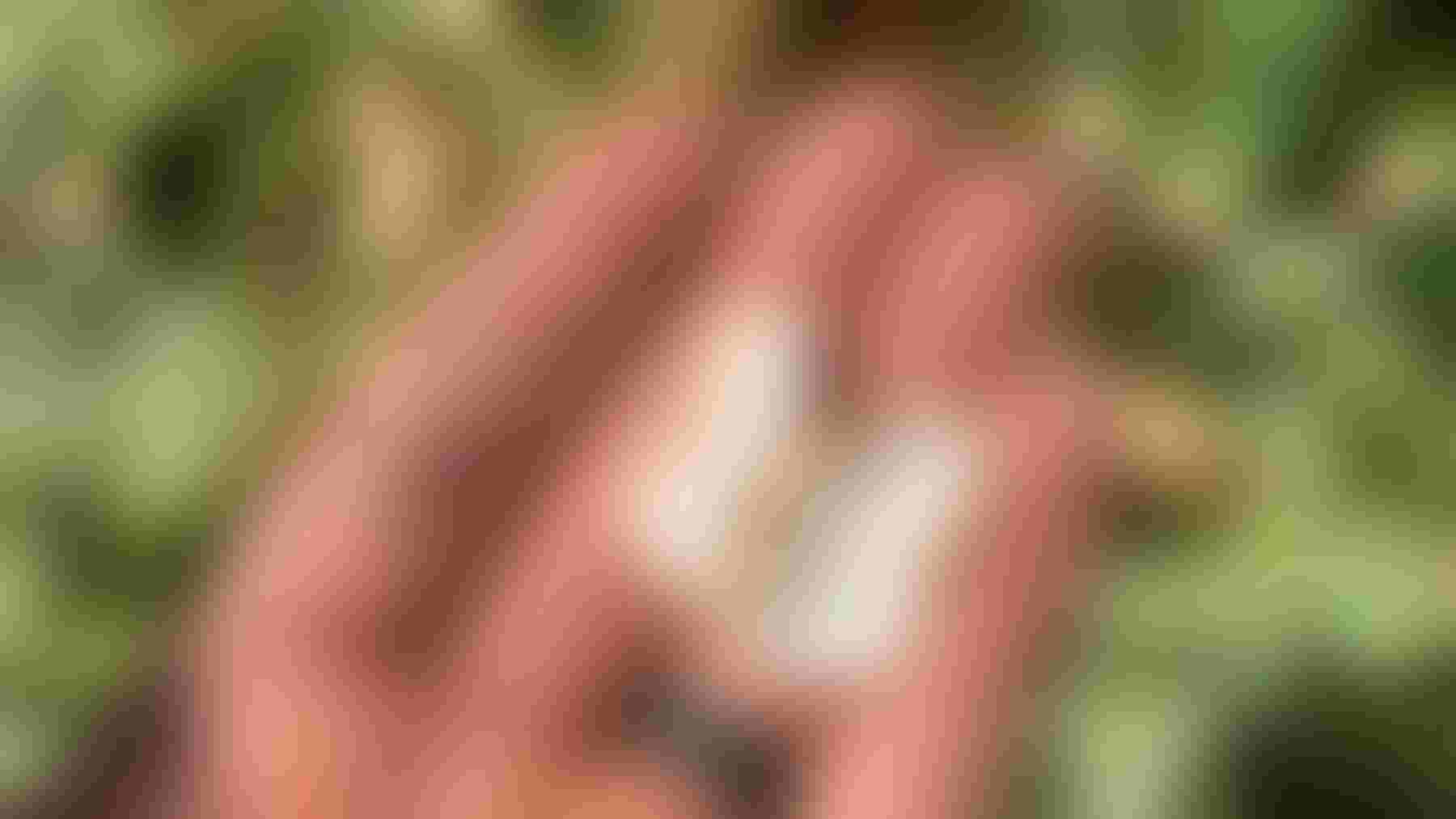 The USDA-NASS report indicates 75% of the Texas crop is pegging. The average for this period is 80%. (Photo by Kirk Martin)
The USDA-NASS report indicates 75% of the Texas crop is pegging. The average for this period is 80%. Last year at this time, pegging was rated at 65%.
In Oklahoma, peanut pegging is rated at 75% with an average of 77% and  67% a year ago.
Kimura says the National Weather Service reports Texas is losing about 2.4 to 2.6 inches of water weekly through evapotranspiration. "That indicates that we need more than the amount of irrigation water available to keep the peanut happy."
She says Texas peanuts are currently at peak water demand. "Peak water usage for peanuts is during the fruiting periods, which typically occurs around 13 to 16 weeks after planting. Assuming that peanuts were planted in the first week of May, we are at peak bloom."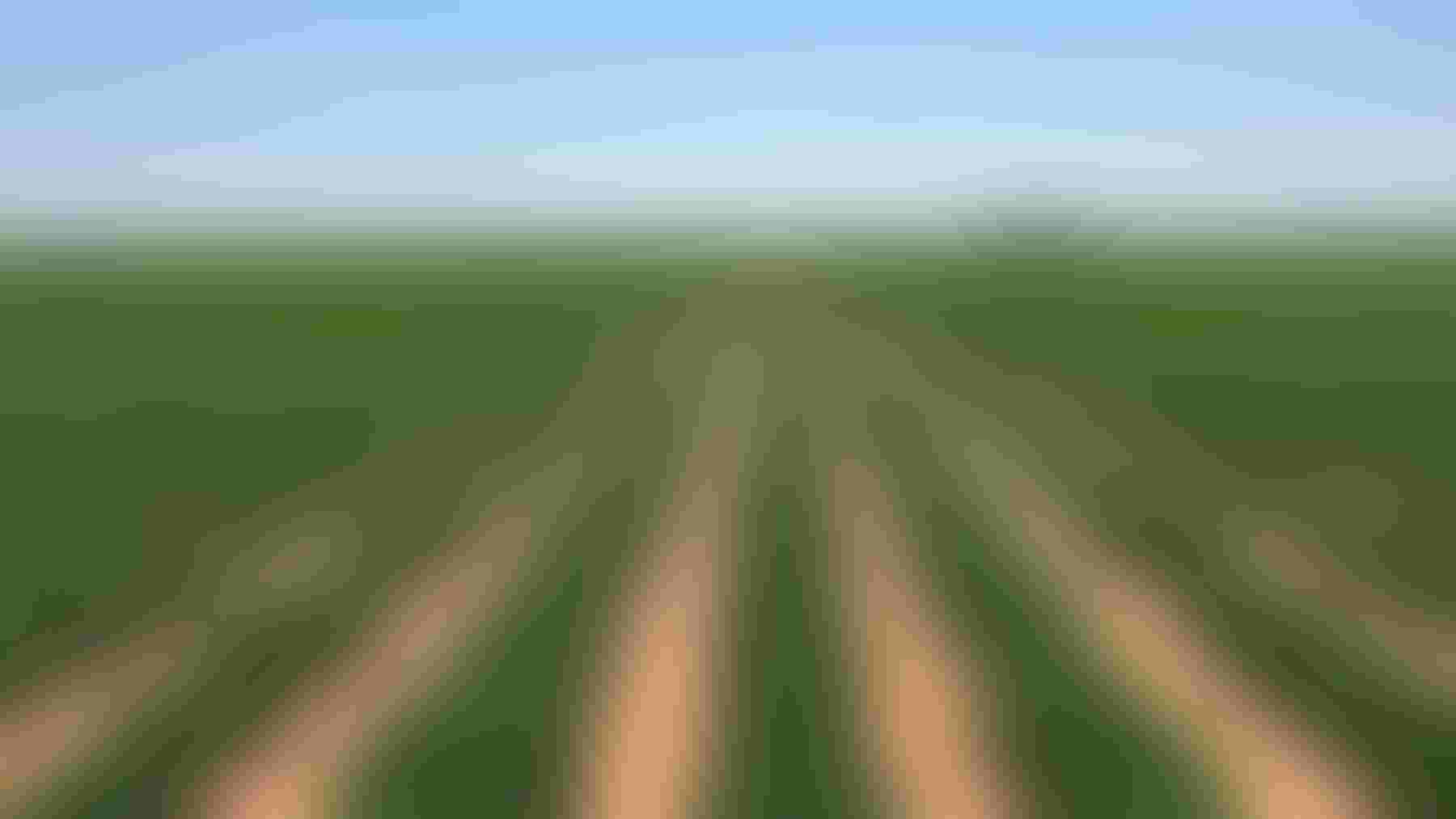 Kirk Martin's IPG 517 runners planted near Brownfield, Texas. (Photo by Kirk Martin)
Best irrigation management recommendation, she says, is to "plant peanuts based on the irrigation capacity from the beginning. We typically get fall rain to finish off the crop.  
"In addition to the stressful weather conditions, weed pressure seems to be higher this year than the last year due to the rainfall we received in the May and June," Kimura says.
Subscribe to receive top agriculture news
Be informed daily with these free e-newsletters
You May Also Like
---