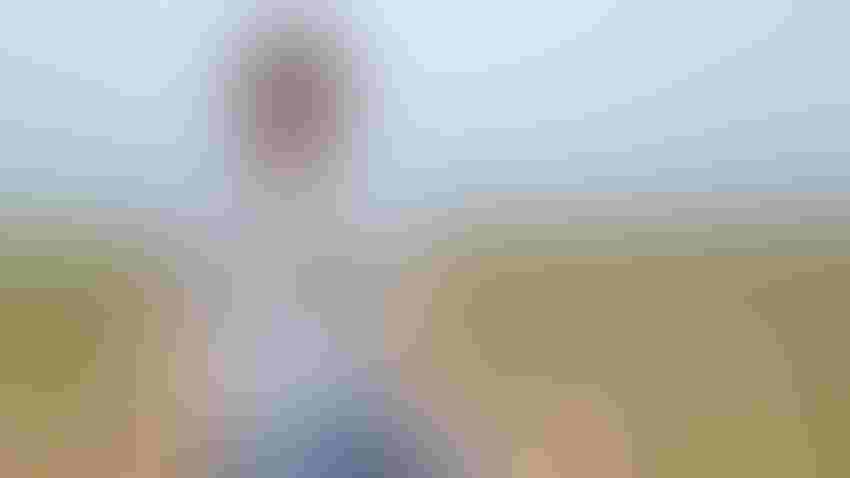 Caleb Bates, a 23-year-old producer, Sickles Community, Okla., is doubling his peanut acres and will plant primarily Spanish unless some runner contracts become available.
Shelley E. Huguley
Oklahoma producers expect to plant 16,000 acres of peanuts this year, according to the recent NASS report. Hopes are it will be more like 17,000 by the time planters hit the field, said Oklahoma Peanut Commission Executive Director David Nowlin. 
Coming off record yields in 2021, averaging 4,356 pounds per acre, cool planting temperatures and a summer-long dry spell coupled with triple-digit temperatures, reduced the 2022 average yields to 3,654 pounds per acre.  
"We had a rough start with the cold rains at planting time. And then because of the wind, we couldn't get pre-emergent down and then the hot, dry summer," Nowlin said. "And then we couldn't get harvested. Once we got to the tenth of October, we had rain every four days." 
Despite the reduced yields, Nowlin said 3,654 pounds is "very surprising considering the difficult year.  The growers did an amazing job."  
Producers are hopeful for better conditions in 2023. Farm Press caught up with peanut producer Caleb Bates at OPC's Oklahoma Peanut EXPO, Weatherford. As he discussed planting intentions for 2023, he said while he typically plants half runners and half Spanish, this year, due to a lack of runner contracts, he will likely increase his Spanish acres. 
"So far this year, they've only come out with Spanish contracts, so we're trying to get a few more Spanish contracts," he said. 
Growing peanuts in the Southwest without a contract is risky business, Nowlin said.  
"On contracts, I'm sure Birdsong is doing everything it can to provide a contract. It is a difficult time for shellers to know what their customers will need. Most states are projecting an increase in acres. In the Southeastern states they are usually wet enough for dryland peanuts but here we have to have irrigation, so it's very risky to grow peanuts without a contract."  
Peanut production 
Oklahoma peanuts are primarily grown in three regions: the Southwest, West Central and the far West. Bates farms southeast of Weatherford near the Sickles community with his father Skipper Bates and near Fort Cobb with his Uncle Eddie Repp and his son John. He started farming with his uncle at age 13 and produced his first crop in 2019.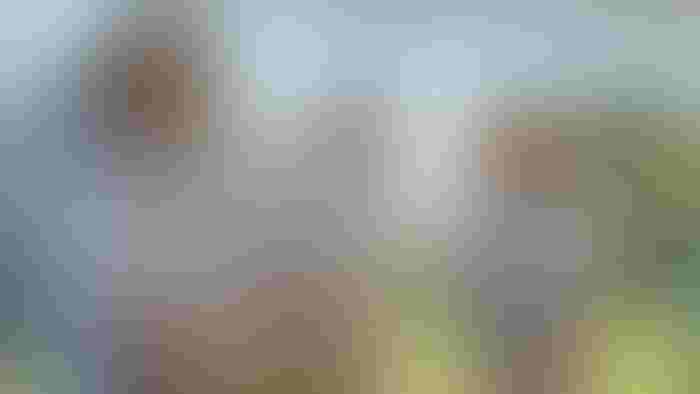 Caleb Bates, center, with his Uncle Eddie Repp and Aunt Mary Jane at an Oklahoma State University Extension hull blasting event in 2019, the year Caleb produced his first peanut crop. (Photo by Shelley E. Huguley)
Bates said they are doubling their peanut acres this year. "We've grown, gotten more acres and peanuts fit our rotation better. And with where the cotton price is now and the peanut contracts that have come out, we're considering planting more peanuts than we usually do, just to make a little more money." 
Bates, who delivers his peanuts 20 miles east to Binger at Gunter Peanut, rotates peanuts with cotton. "We generally grow two years of cotton and a year of peanuts just to fight disease," Bates says. "The cotton does good behind peanuts. We've found that's a good rotation for our area."  
Bates no-tills his peanut ground except following cotton harvest. "We run the disc over one time or vertical tillage tool, just to smooth it up, knock the cotton stalks down and the seed and cotton so we don't have much volunteer."  
Planting season is on the horizon. "We shoot for the first week of May on peanuts and then cotton as soon after. If the soil temperatures allow, we'll jump in the last week of April and plant peanuts if we can." 
Despite the increase in crop inputs, Bates says they're not cutting back. "You can't grow a good crop if you don't spend the money, so we're just shooting for higher yields to bridge that gap." 
Disease and weed control 
Throughout the season, Bates says they commonly treat for a couple of diseases. "Leaf spot would be the biggest one that we deal with, and some fields are bad with Sclerotinia."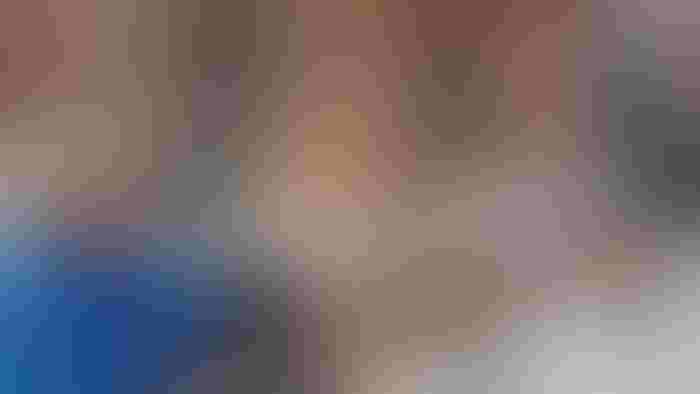 Skipper and his son Caleb Bates and brother-in-law Eddie Repp at the 2023 Oklahoma Peanut EXPO. Photo by Shelley E. Huguley)
As for weed control, "We throw about everything we can at peanuts." Following planting and before the peanuts emerge, Bates runs run Prowl, Valor, and paraquat. "We don't run paraquat post-emerge," he adds.  
Weed control tips 
As producers like Bates prepare for another season, Oklahoma State University Weed Scientist Todd Baughman gave the following residual weed control tips at the peanut EXPO: 
Before purchasing a product, make sure it's backed by valid scientific research. "What works in one region of the country may not work in southwestern Oklahoma." 

Many herbicides require activation to make them work. "So, make sure you're timely with that irrigation so you get the most out of those herbicide inputs."

Yellow herbicides- "We still can get benefit out of that old technology."
Activation is key. Yellows require at least 1 inch of rainfall to get it into the profile. "It sits where you put it."

If you're pulling tillage equipment before planting, look at yellow herbicides as a potential option. "Yellows helps those other pre-emerge herbicides work better."
Think about all the possible weed issues on your farm. Mixing products broadens the spectrum of control. "What we're dealing with can change what we need in the tank mix to help control the entire weed complex." 

Gramoxone: If you're having weed control issues, we recommend a tank mix with Dual Magnum. "You're not going to get any residual out of Gramoxone, Dual Magnum will add that residual. You don't get post control out of Dual, you get it out of Gramoxone."
Apply early in the season — 28 days after cracking is the cutoff date. "Anything after that is an off-label application. We consistently see this program as a tremendous building block for weed control."

Volunteer cotton control- Gramoxone and Aim can both effectively control emerged cotton. Anthem Flex has Aim combined with it but not enough to control volunteer cotton. You need to add additional Aim to the mix for effective control. "We didn't have a heavy population of volunteer cotton but where we did, we saw good control with that approach."

Key to either treatment is to be at the two-to-four-leaf stage of cotton when making these applications. 
Subscribe to receive top agriculture news
Be informed daily with these free e-newsletters
You May Also Like
---