In weather like this, weed control can be very difficult
In weather like this, weed control can be very difficult
After 10-plus days of rain some (not all) Georgia peanut fields are quite weedy, especially those that were not treated with preemergence herbicides or in dryland fields that got a PRE but did not get timely activating moisture.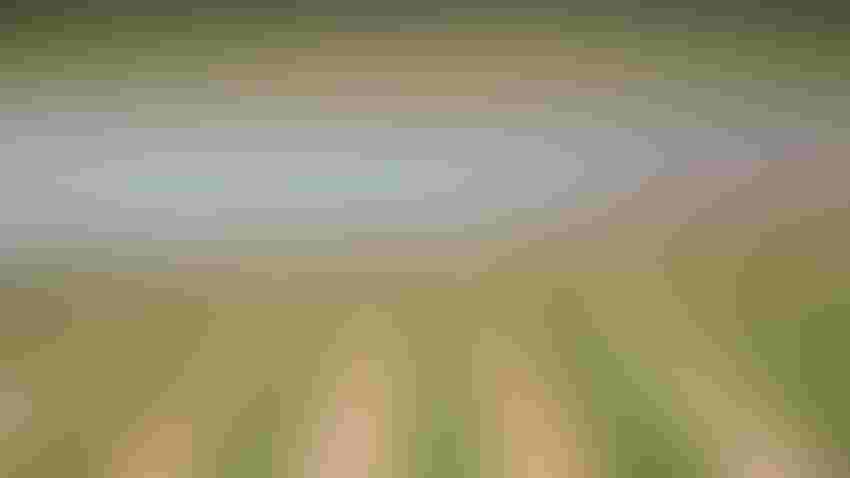 Large section of standing water in a Lee County, Ga., peanut field June 23. Over the previous 10 to 12 days, the region had received as much as 10 inches of rain.
Brad Haire
As I penned this article on June 23, growers in Georgia had suffered through a significant 10-plus day rainy period with maybe more coming. This kept most agrarians from the field and now some (not all) peanut fields are quite weedy, especially those that were not treated with preemergence herbicides or in dryland fields that were treated with a PRE but did not get timely activating moisture. 
In weather conditions such as this, weed control can be very difficult and challenging. Here are a few things to think about in this scenario:
Most postemergence peanut herbicides (except Cadre) can be applied aerially via airplane (or maybe even a drone?). Drones are one of the latest/greatest/newest technologies and there is a ton of research being conducted with them. However, I am old school and will need to see more results from replicated field trials before I jump on that bandwagon with both feet.

Minimum labeled GPA requirements for POST herbicides range somewhere between 3 to 7 GPA, so check out those labels before applying aerially. A side note, I have been conducting weed science research since 1987 and have never willingly applied any herbicide in less than 10 GPA. Thus, the use of lower water volumes makes me very uncomfortable.

Tank-mixing POST grass herbicides (Fusilade, Poast, Select) with broadleaf herbicides or certain fungicides, particularly the "strobies" can often result in grass antagonism (less control).

A common question I get in times like these is "What would you spray for weeds in a disaster peanut field?" Since its very likely to have both grass and broadleaf weed problems, I would suggest the following program if not too worried about cost/A, crop response, and crop rotations:  a) Apply Select + COC then b) 3 days later apply a combination of Cadre + Cobra + 2,4-DB + any Group 15 (Anthem Flex or Dual Magnum or Outlook or Warrant or Zidua. When using either Anthem Flex, Warrant, or Zidua include a NIS.  Depending upon the weed complex, you could also add some Strongarm to this mix.  Yikes! A good time to head to Fernandina Beach after that application!  Check out Figure 2 if you are scared of this witch's brew.

In peanut fields that are looking good, don't fall asleep. The residual power of herbicides is very likely to run out earlier than normal so think about tank-mixing an additional herbicide with a fungicide spray.  Consider one of the Group 15's mentioned above. 

Typical application rates for the Group 15 herbicides are as follows: Anthem Flex = 3 oz/A; Dual Magnum = 16 oz/A; Outlook = 12.8 oz/A; Warrant = 48 oz/A; and Zidua SC = 2.5 oz/A. The total amounts/acre/year of Group 15's that can be applied in peanut are as follows: Anthem Flex = 9.12 ozs; Dual Magnum = 45 ozs; Outlook = 21 ozs; Warrant = 128 ozs; and Zidua SC = 8.25 ozs.

Keep an eye out for "wet weather" weeds such as Florida beggarweed and Benghal dayflower (a.k.a. tropical spiderwort).  Classic can be applied roughly from 65 days after planting (DAP) to 100-105 DAP for Florida beggarweed on certain peanut cultivars (not all).  Gramoxone, Basagran, and Strongarm can be used for POST dayflower control depending upon the peanut age/stage of growth.

Gramoxone is still labeled for use in a non-selective applicators such as the Top Crop Super Sponge, Grass Works Weed Wiper, or LMC-Cross Wick-Bar.  Gramoxone applied in this type of equipment can provide good control of larger Palmer amaranth, Florida beggarweed, and sicklepod plants. Check out page 224 of 2023 UGA Pest Control Handbook (Peanut Section) for more info about this particular practice. Part art, part science, part HEADACHE!
EDITOR'S NOTE: No POST application of Cobra if peanuts are 60-75 DAP.  No POST applications of Strongarm in fields to be planted to veggies, watermelons, and dryland corn.
This growing season brings to my mind the famous quote by the Revolutionary War author Thomas Paine who wrote "These are the times that try men's souls." After more than 40 years in the agricultural industry, I am still amazed by the tenacity of the American farmer who never gives up hope. I am confident that peanut growers can clean up their weedy fields as best as possible and still make a decent crop. As always, good weed hunting!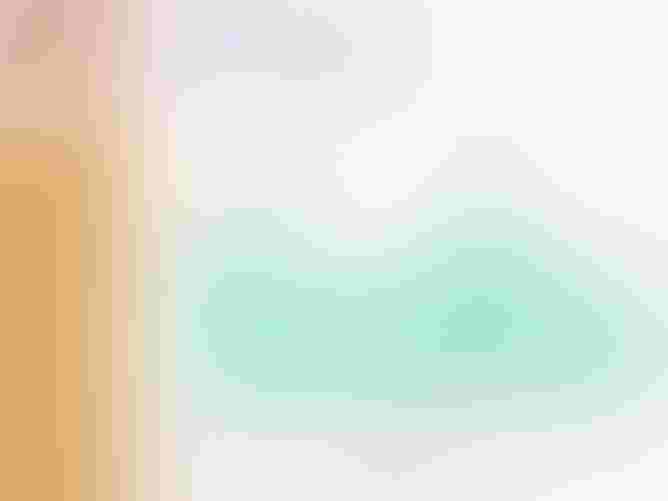 Georgia Rainfall, June 12-22, 2023. Credit: Eric Prostko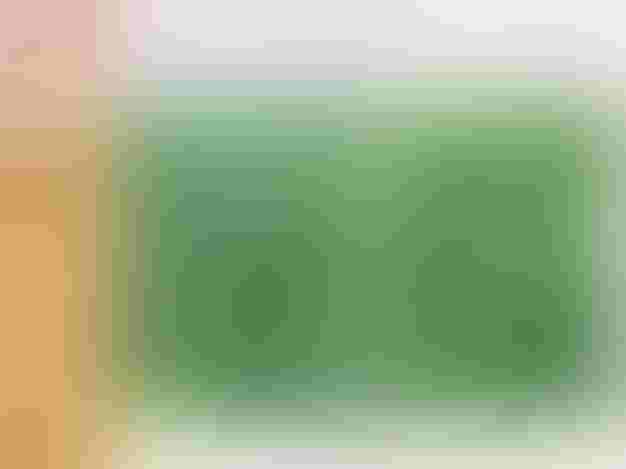 Peanut response to a 5-way herbicide mixture in 2022. Credit: Eric Prostko
Subscribe to receive top agriculture news
Be informed daily with these free e-newsletters
You May Also Like
---