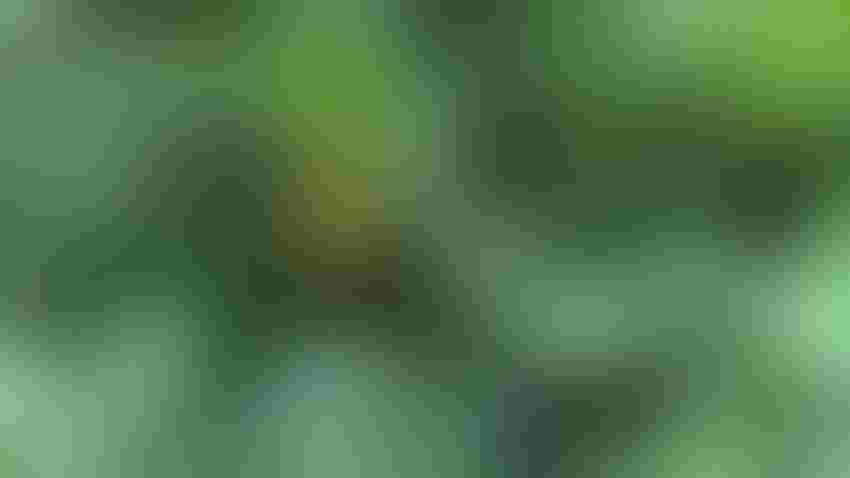 At a Glance
Peanut growers, shellers and manufacturers equally financed the research.
Corley Holbrook firmly believes that we have only scratched the surface on the power and potential of using marker assisted selection in bringing improved peanut cultivars to farmers' fields. The best is yet to come. 
Research in unlocking the peanut genome is still in the earliest stages, but great progress is being made in using genetic markers to develop improved cultivars with disease resistance, improved yield potential, drought tolerance, and other positive traits. Work continues on using marker assisted selection to find other quality traits such as improved quality and flavor. 
Holbrook, supervisory research geneticist at the USDA-ARS Coastal Plain Experiment Station in Tifton, Ga., credits the U.S. peanut industry for the foresight in undertaking the Peanut Genomics Initiative 10 years ago. The $6 million initiative is the largest research project ever funded by the peanut industry. Growers, shellers and manufacturers equally financed the research. 
By every count, the initiative was a game changer in peanut breeding. At the annual meeting of the American Peanut Research and Education Society (APRES), at the DeSoto Hotel in Savannah, Holbrook provided a rundown on the progress made since the initiative began in 2013. 
"There are a lot of things that happened in the Peanut Genomics Initiative. The peanut genome was sequenced which was very important basic scientific research. The funders were mainly interested in the development of molecular markers for marker assisted selection. They felt that it was the research that would give them the best return on their investment. And that's the reason I got involved because I could see that the technology had advanced to a point where it was going to have an impact on our breeding program," Holbrook said at the APRES gathering.   
"The primary goal of the early history was the development of marker assisted selection methodologies that lead to improved cultivars. The way we do this research is we have to first develop structured populations, then we genotype the individuals in that population, and then we phenotype those. It's easy to say that, but this was a major undertaking."  
Cooperative effort
Indeed, the initiative was a fully cooperative effort with Holbrook and his USDA colleagues working with scientists from Auburn, the University of Georgia, the University of Florida, Texas A&M University and North Carolina State University. Much of the progress to date is in the development of disease resistant cultivars. 
"We are using marker assisted selection in our breeding program for resistance to root-knot nematode, resistance to leaf spot, resistance to white mold, resistance to tomato spotted wilt virus, and resistance to peanut smut, just in case peanut smut comes to the U.S.  We need to have some backcross populations that we are ready to throw at the problem. Hopefully, that won't happen, but we have it," Holbrook said. 
"We are looking at markers for drought tolerance and markers for reduced aflatoxin contamination. These are the types of traits along with white mold that will be so important and useful to have markers for because it's extremely difficult to actively phenotype for these traits, so if we had markers, that would be great."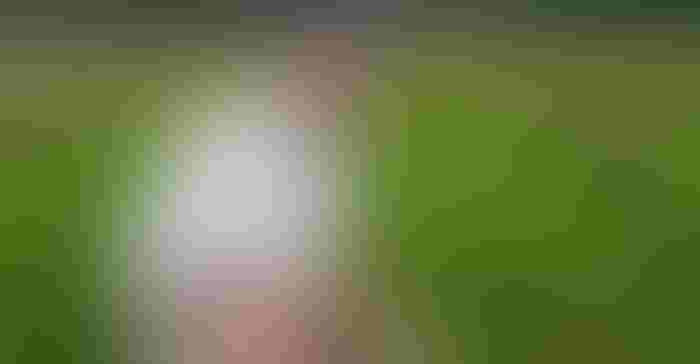 Corley Holbrook in Tifton, Ga. Credit: Brad Haire
Great progress has been achieved in using molecular markers for resistance to leaf spot. In fact, Holbrook said three new peanut cultivars with extremely high levels of resistance to leaf spot are nearing commercial release.  
Foundation seed for one of the three new varieties, TifCB 7, will be available to seed producers beginning next year in limited quantities, with more available to farmers in the years to come as more seed is produced. Holbrook said he has great confidence in TifCB 7. It's a high oleic, runner type. 
TifCB 7 is the first commercially available peanut cultivar highly resistant to leaf spot disease. 
"It's got everything a grower needs. It's got excellent resistance to tomato spotted wilt virus.  It's got excellent yield.  It's got excellent grade. That's from Georgia variety trials, Alabama variety trials, my trials, and other scientists' trials. It's been tested in a wide variety of tests for three years now," Holbrook said. 
The other two new leaf spot resistant varieties are TifCB 1 and TifCB 2. Holbrook said a limited amount of foundation seed for both varieties was produced last year. Larger amounts of foundation seed are being produced in 2023. TifCB 1, is also a high oleic variety and has a significantly smaller seed that Holbrook says candy manufacturers might be interested in using.  
As for TifCB 2, Holbrook admits that it doesn't measure up to TifCB 1 and TifCB 7. But it is a normal oleic cultivar that peanut butter manufacturers want because they don't like to use high oleic varieties.  
"TifCB 2 is quite a bit more susceptible to tomato spotted wilt virus. Because of the virus, I don't think the yield is up there. It's not bad, but not as good. But this is the best leaf spot resistant normal oleic cultivar that we have. It's the only normal oleic we have for release to growers who are producing peanut for peanut butter manufacturers, so if you're going to grow TifCB 2, plant this in the planting window with six seed per foot with Thimet," Holbrook said. 
White mold
Great progress has also been made in finding molecular markers for resistance to white mold. Graduate students and scientists at the University of Florida and University of Georgia worked cooperatively in the research. 
"We felt like since white mold is so variable and so difficult to measure that it would be useful to have this population evaluated in both states. So, there was a graduate student in Florida working on this and a graduate student in Georgia working on this. They cooperated very closely together and evaluated a population," Holbrook explained. 
Holbrook said TifGP-7, a white mold resistant germplasm line developed during the Peanut Genomics Initiative will be released this year. This will provide breeding programs with a source of resistance along with genetic markers they can use in marker assisted selection to develop varieties with resistance to white mold. 
Holbrook says beyond a doubt the Peanut Genomics Initiative is returning dividends to the U.S. peanut industry. The best is yet to come, he said.  
"We're just scratching the surface. I would encourage the Peanut Research Foundation to continue to fund marker development and implementation of markers, and I would predict five years from now,  somebody else is going to be up here talking about things that I didn't talk about, maybe things that I didn't even imagine on how marker assisted selection is impacting cultivar development programs in the peanut industry," Holbrook concluded at the APRES meeting.
Subscribe to receive top agriculture news
Be informed daily with these free e-newsletters
You May Also Like
---