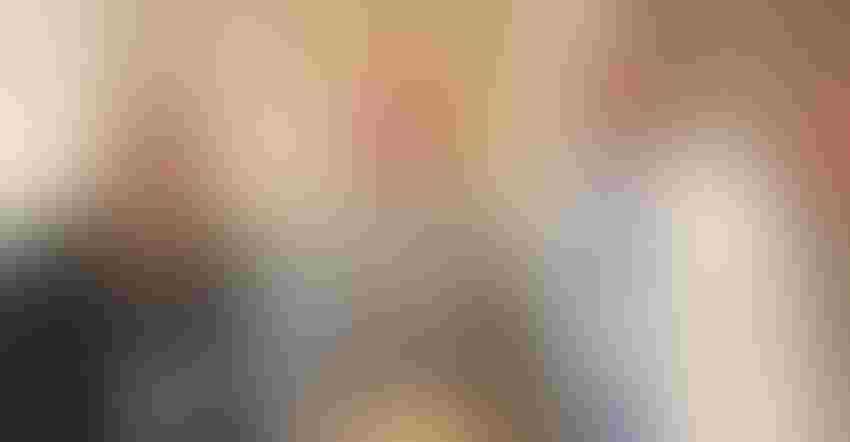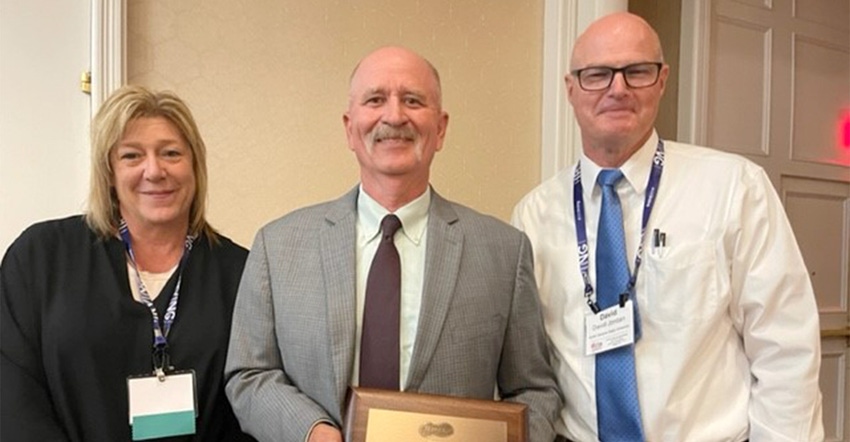 Fellow of the American Peanut Research and Education Society: from left, Kelly Chamberlin, Fellows committee chair, with Gary Schwarzlose, who was named a Fellow of the APRES at the Society's annual meeting, and APRES President David Jordan.
Christina Taylor, APRES Director of Communications
Gary Schwarzlose, Bayer CropScience, was named a Fellow of the American Peanut Research and Education Society (APRES) at the Society's annual meeting July 14 in Dallas, Texas.
Schwarzlose serves as senior technical service representative, principal scientist, and principal field agronomist for Bayer CropScience.
In a nomination letter, Peter Dotray, Department of Plant and Soil Science, Texas Tech University, Lubbock, wrote: "Gary has been one of the pillars of this professional society for decades. He was a leader when our society transitioned from 2- inch by 2-inch slides to PowerPoint presentations in 2011 and again when we were forced to use a virtual-based format because of COVID in 2020 and 2021."
Schwarzlose described his reaction to being named an APRES Fellow as "one of amazement and honor. Looking at the people listed as APRES Fellows makes me proud to be recognized on that list. It is an outstanding group of professionals."
He said APRES is more than a professional organization. "This is a close-knit group of people, more like family than a group of professionals. We know each other's family members. We know about their families and keep in contact throughout the year."
He said the Society offers professionals opportunities "to share information and present the work we're doing, but we also take time for family activities — ice cream socials, the fun run, and the annual banquet. The family aspect of APRES makes it special."
Schwarzlose said he might get credit for a lot of things but acknowledges others for much of the success he's had. "It's always a whole team of people," he said.
Praise for leadership
Dotray cited Schwarzlose for his leadership in annual meeting local arrangements, his expertise in organizing virtual meetings during COVID, and public relations efforts.
"Gary assisted in putting together an excellent program in Williamsburg, Virginia, when we celebrated our 100-year Anniversary," Dotray said.
Schwarzlose has served APRES in numerous capacities, including President-Elect, President, and Past-President.
Industry accolades
Other industry colleagues wrote in support of Schwarzlose.
David Kerns, associate department head and state IPM coordinator, Texas A&M AgriLife Extension, praised Schwarzlose for his generosity.
"Gary Schwarzlose is one of the most generous and caring individuals I have ever met," Kerns wrote. "Anytime I needed agri-chemicals for my research plots, he always more than met my needs.
"Gary Schwarzlose is dedicated to agriculture, his colleagues, and cooperators. He is most worthy to be recognized as a Fellow of the Society for the American Peanut Research and Education Society."
W. James Grichar, Texas A&M AgriLife senior research scientist, Corpus Christi, wrote: "I think his biggest contribution to the Society has been his tireless work during COVID to assure that the virtual meetings held in 2020 and 2021 went on without any issues.
"Everyone was concerned about possible glitches during these meetings, but Gary worked tirelessly to make sure issues were few and far between and the meetings went according to plan.
"Gary has been a tireless worker for the peanut industry as well as APRES, and he is very deserving of being named a Fellow for this organization."
Todd Baughman, professor and weed scientist, Oklahoma State University, applauded Schwarzlose's commitment to APRES and specifically to student members.  
"Gary has a caring personality for each of the society's members, but he is especially dedicated to our student membership," Baughman wrote.
"Gary understands that these members are the future of our society and is always there to support and organize events that benefit our student members."
On a personal note, this writer was honored to write in support of Schwarzlose's nomination: "Gary's years of service to agriculture, his dedication to excellence, and his commitment to the people and institutions that produce food and fiber make him a deserving candidate for Fellow of the American Peanut Research and education Society."
Qualifications
To qualify as an APRES Fellow, nominees must be active members of the Society at the time of their nomination and must have been active members for a total of at least five (5) years. The nominee should have made outstanding contributions in an area of specialization in research, Extension, or administration in public, commercial or private service activities.
The nomination includes a minimum of three supporting letters (maximum of five). Two of the three required letters must be from active members of the Society.
Dotray put the honor in perspective. "Gary does not seek accolades for his service and dedication to APRES," he said, "but he has earned [the honor] to be a Society Fellow for his numerous contributions."
About the Author(s)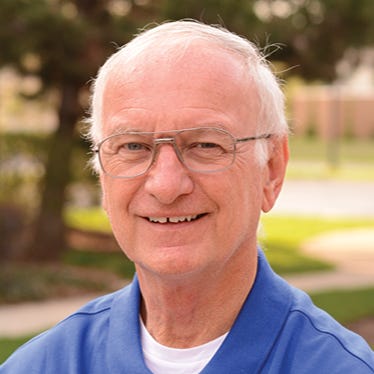 Ron Smith has spent more than 30 years covering Sunbelt agriculture. Ron began his career in agricultural journalism as an Experiment Station and Extension editor at Clemson University, where he earned a Masters Degree in English in 1975. He served as associate editor for Southeast Farm Press from 1978 through 1989. In 1990, Smith helped launch Southern Turf Management Magazine and served as editor. He also helped launch two other regional Turf and Landscape publications and launched and edited Florida Grove and Vegetable Management for the Farm Press Group. Within two years of launch, the turf magazines were well-respected, award-winning publications. Ron has received numerous awards for writing and photography in both agriculture and landscape journalism. He is past president of The Turf and Ornamental Communicators Association and was chosen as the first media representative to the University of Georgia College of Agriculture Advisory Board. He was named Communicator of the Year for the Metropolitan Atlanta Agricultural Communicators Association. Smith also worked in public relations, specializing in media relations for agricultural companies. Ron lives with his wife Pat in Denton, Texas. They have two grown children, Stacey and Nick, and two grandsons, Aaron and Hunter.
Subscribe to receive top agriculture news
Be informed daily with these free e-newsletters
You May Also Like
---