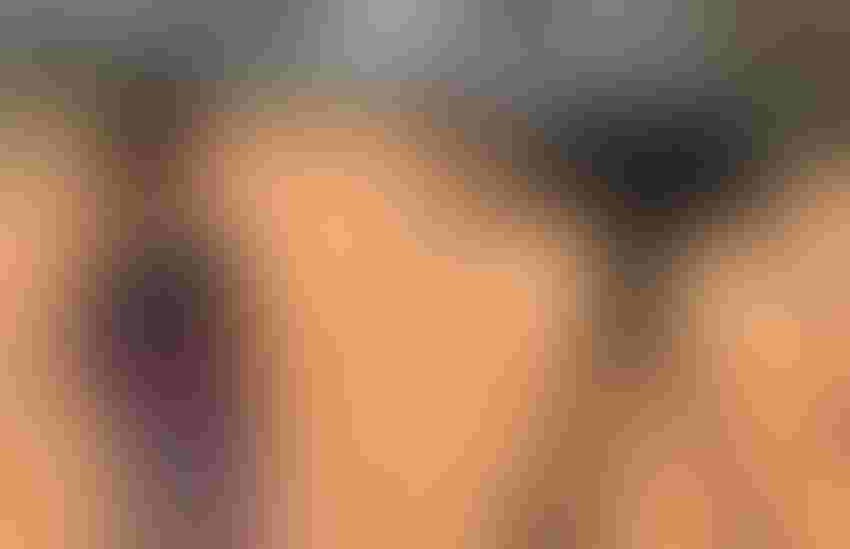 Azmina Govindji, a United Kingdom-based, nutritionist, marketer and media personality, speaks to a local TV reporter in Dawson, Ga., during the 2019 Georgia Peanut Tour.
Brad Haire
The annual Georgia Peanut Tour draws participants from several countries each year looking to learn more about how U.S. farmers grow sustainable, high-yielding, quality peanuts. On the tour this year, one particular group came to offer U.S. peanuts something: their influence.
In September, 13 social media influencers from Germany, the Netherlands and the United Kingdom toured the hub of U.S. peanut production around Cordele. Ga., as guests of the American Peanut Council, which represents the entire peanut supply chain, from field to table, promoting peanuts domestically and internationally. The APC includes offices and representatives in Europe.
Europeans do not eat as much peanut butter or peanut-based products as we do in the United States or other parts of the world. The APC continues efforts to change that, and European peanut butter demand is growing, said Patrick Archer, APC president, who was hosting the influencer tour, or the tour within a tour.
"By bringing these journalists over here, they'll be writing stories and educating the consumers there that when they go to buy peanut butter, and again, peanut butter is not as commonly eaten in Europe, to look for the quality of USA logo and to look for peanut butter and peanuts that are made in the USA," he said
The APC Influencer Tour took the EU bloggers to several locations in Georgia's peanut industry, including a stop in Plains, Ga., to visit with peanut farmers their and to meet and speak with one of the world's most-famous peanut farmers: President Jimmy Carter.
U.S. peanut farmers have proven for decades, and certainly in the last decade, they can grow a lot of good peanuts for the world. But our domestic market is, as they say, matured out. To continue to grow the level of peanuts we can grow and more, we need open access and acceptance for U.S. peanuts around the world, and we need groups like APC rallying the good message and garnering good influence one blog, vlog, tweet, meme, post, word and taste at a time.
Good luck. Take care, and thanks for reading.
Subscribe to receive top agriculture news
Be informed daily with these free e-newsletters
You May Also Like
---