California Crop Weather: plant development on a roll
California Crop Weather: plant development on a roll
Almonds developed well as growers began planning hull split sprays;Codling moth, weed control, and fungus treatments ongoing in walnut orchards;Grape vineyards were thinned and sprayed with sulfur to treat powdery mildew;The Valencia orange and grapefruit harvests continued as the late Navel orange harvest neared completion.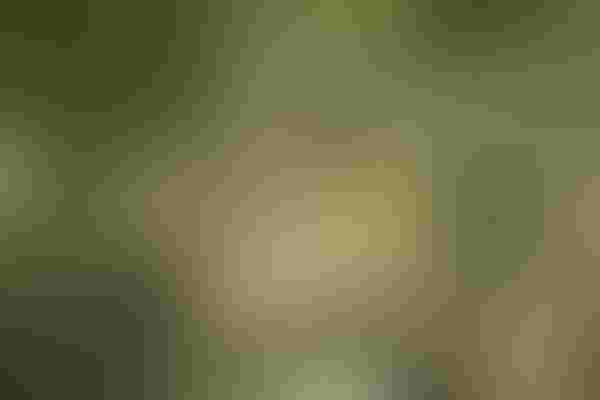 The latest California Crop Weather Report from the National Agricultural Statistics Service in Sacramento, Calif., released July 5.
Weather
The first half of the week of June 27 was dominated by a vigorous and unseasonably powerful storm system. The system on Tuesday and Wednesday dished out record amounts of precipitation and cold to the northern half of California.
Temperatures were nearly 20 degrees below normal as the frontal boundary passed, but temperatures quickly rebounded with very high temperatures in the latter half of the week. Highs in the fertile Central Valley topped 100 degrees over the weekend.
Monsoonal moisture from the desert southwest began to move into California and brought a few scattered showers and thunderstorms over the Sierra Nevada and the mountains of southern California.
Field crops
All crops made good developmental progress.
Lygus levels were monitored in cotton fields and producers sprayed fields as needed.
Wheat for grain and other small grain crops were harvested, but progress slowed at week's end. Harvested wheat for silage was replanted. Rice fields developed while weed control progressed between precipitation events. 
Alfalfa growers paused the summer long cycle to allow weather affected areas to dry out so that bailing could resume.
Fruit crops
The Valencia orange and grapefruit harvests continued as the late Navel orange harvest neared completion. The blueberry and strawberry harvests were ongoing. Grape vineyards across California were thinned and sprayed with sulfur applications to treat powdery mildew.
The stone fruit harvest, including peaches, nectarines, plums, and apricots, was ongoing. Apples, kiwis, and pomegranates were growing well.
Nut crops
Almonds developed well as growers began planning hull split sprays. Overall pest activity was limited in almond and pistachio orchards. Codling moth, weed control, and fungus treatments were ongoing in walnut orchards.
Vegetable crops
Kern County reported carrots and organic vegetables harvested. Tulare County reported commercial tomato and pepper plants growing well with the hot temperatures.
Fresno County reported harvest preparation for dehydrator onions and carrots. Processing tomatoes grew well though some yellow stripe armyworms and stink bugs were found in fields.
Harvest could start as early as July 12 in some fields.
San Joaquin County reported onion harvest and tomatoes weeded. Sutter County reported good growth of crops in response to the warm temperatures. Siskiyou County reported the onion crop was about six inches high and appeared good in shape. 
Subscribe to receive top agriculture news
Be informed daily with these free e-newsletters
You May Also Like
---