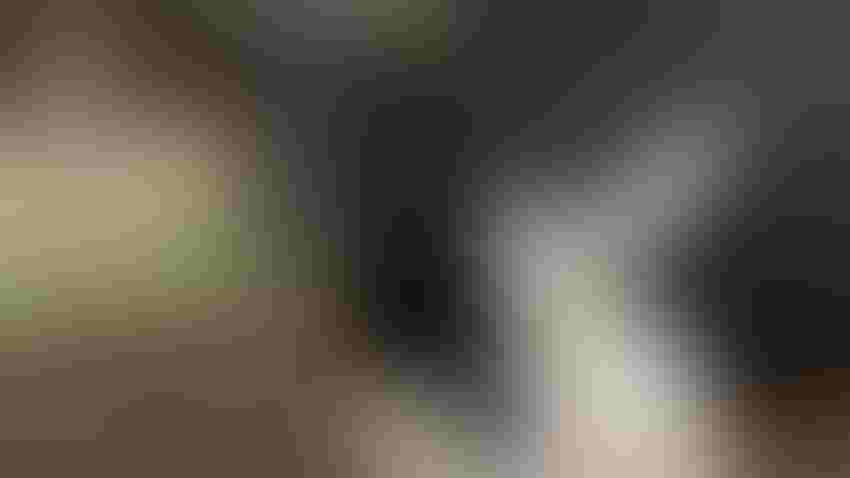 GROUNDBREAKING TECH: South Dakota animal health company Medgene was granted a platform technology license to produce vaccines for cattle and pork producers. The announcements were made at the World Pork Expo in Iowa.
Jevtic/Getty Images
The USDA Center for Veterinary Biologics has approved animal health company Medgene, based in South Dakota, to market and produce USDA-approved platform vaccines to pork and cattle producers.
The vaccines are for influenza D, coronavirus, rotavirus and papillomavirus in cattle, and rotavirus, porcine circovirus, influenza A and sapovirus in hogs.
Medgene's vaccine approach uses the USDA-approved platform technology, which can be adapted to multiple animal disease targets. The result allows for development and understanding of how diseases can move across species far faster than traditional approaches, and will let veterinarians respond to emerging diseases faster.
"Getting platform vaccines to market has been a team effort," says Mark Luecke, Medgene CEO. "Our license means we can bring the safety, speed and value of this technology to work for the good of the industry."
Veterinarians such as Bob Gentry agree with the benefits of platform vaccines. "For the veterinarian, platform technologies improve our options in providing care," he says. "We can identify a disease and provide vaccines within weeks instead of years. For animal owners, that can mean tremendous differences in health of their animals."
New Grain Growers director named
The North Dakota Grain Growers Association has announced Kayla Pulvermacher of Lincoln as its next executive director. Its current director, Dan Wogsland, announced his retirement earlier this year.
Pulvermacher previously served as CEO at the North Dakota Association of Builders and brings with her 16 years of experience in member advocacy and activation. She will begin her role on July 24. As the executive director, she will work closely with the board of directors and staff to represent the interests of members while promoting the growth and success of the state's wheat and barley industry.
"It is my distinct privilege to have the opportunity to join the grain growers' team," Pulvermacher says. "Advocating for North Dakota farmers on both state and federal levels has been a passion for me, and I look forward to putting my experience and knowledge of agriculture to work, helping out members thrive and do what they do best — feed America."
The association has been the major voice for the state's wheat and barley producers since it was founded in 1967. Organization work includes environmental tours to highlight the state's environmental stewardship and practices, as well as sending representatives on trade missions to explore new markets.
Medgene and North Dakota Grain Growers contributed to this piece.
Subscribe to receive top agriculture news
Be informed daily with these free e-newsletters
You May Also Like
---