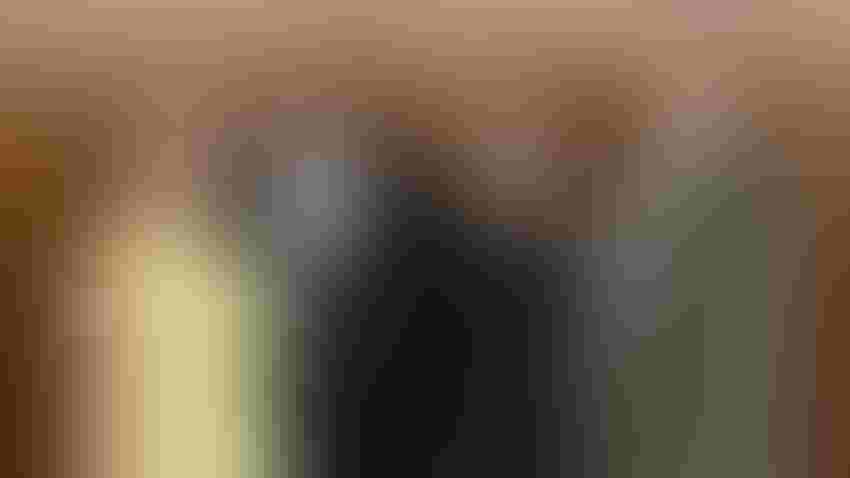 PROUD FATHER: Scott Jacobs is proud that his children, Kyle and Leah, have both pursued careers in the ag industry. He hopes to continue guiding young people into that industry. Pictured are (from left) Cindy, Scott, Leah and Kyle Jacobs.
courtesy of Scott Jacobs
by Allison Lund
Indiana is home to some of the best agricultural educators, and Scott Jacobs is no exception. The retired agriculture teacher originally from New Castle is "someone to know" in Indiana agriculture.
Upon graduating from Purdue University, Jacobs got his start teaching in Rossville, Ind., in 1984. He then moved on to teaching at Eastern Hancock a couple of years later. A few years after that, he left teaching for about 10 years and worked for the cooperative system in Indiana in sales and human resources. He also spent some time working for the Iowa Soybean Association.
However, Jacobs could not stay away from teaching for long, and he was pulled back into agricultural education, returning to Eastern Hancock in 2002 and staying there until 2015. He spent a couple of years working for the National FFA Organization, then wrapped up his teaching career at Greenfield Central, where he retired just this year.
Finding his calling
"I really enjoyed working with students," Jacobs says. "Sometimes, it takes forever for us to realize our calling in life, and I finally decided I'm a teacher."
Jacobs found that education touches all parts of life, and he wanted to leave a positive impression on the students who passed through his door. He wanted to guide students to the agriculture industry.
"I hope some of them pursue a career in agriculture," Jacobs says. "If not, I hope they can use some of the skills that they've been taught through our agricultural programs and the FFA in their other jobs."
Keeping students involved in agriculture is a priority for Jacobs. He finds it important to continue to incorporate agricultural education in their lives, especially from a young age.
"If we can continue to do that, we can expose more students to the various careers and opportunities that are available in the ag industry at a younger age so they can get focused on that at an earlier age," Jacobs says.
Lifelong learner
Jacobs' love for teaching is also intertwined with his love for learning, and his retirement plans are not lacking learning opportunities. This fall, he will head to North Dakota and Minnesota with 600 other retirees to help with the sugar beet harvest.
"It's one of those things I've heard about, and it's just another part of agriculture I know nothing about," Jacobs explains.
He also plans to do some substitute teaching. While his formal agricultural education days may be over, his passion for education carries on.
Scott Jacobs at a glance
Current role: Recently retired from teaching at Greenfield Central
Hometown: New Castle, Ind. — graduated from Blue River Valley High School in Mount Summit, Ind.
Growing up: Spent time helping on his grandfather's farm, which is currently operated by his brother, Wayne Jacobs
Past experience: About 25 years as an agricultural educator
Family: Wife, Cindy, kids Kyle and Leah
No. 1 goal: Keep young people interested in the agriculture industry
Notable: His daughter, Leah, is following in his footsteps as an ag teacher at Randolph Central.
Lund is a Farm Progress intern. She writes from West Lafayette, Ind.
Subscribe to receive top agriculture news
Be informed daily with these free e-newsletters
You May Also Like
---