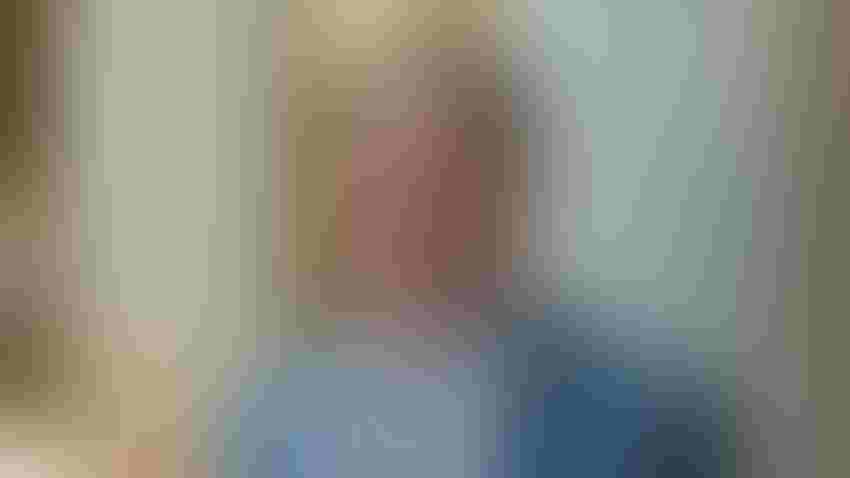 LEADING ISDA: Don Lamb, a farmer and businessman from Lebanon, Ind., took the reins at the Indiana State Department of Agriculture on March 1.
ISDA
The Indiana State Department of Agriculture now has a farmer and businessman at the helm. Gov. Eric Holcomb appointed Don Lamb of Lebanon as the next director. He takes over from Bruce Kettler. Lamb will also serve as director of agribusiness development for the Indiana Economic Development Corporation.
Lamb farms with his brother and nephews in Boone County. In addition, he and his family own AgRecycle, a composting business. They also operate Lamb Farms Agronomy.
He is no stranger to leadership roles. Lamb currently serves on the advisory council for the Indiana Ag Law Foundation. Previously, he was vice president of the Boone County Council, served on the Western Boone school board and was a member of the Purdue Dean of Agriculture advisory council. He also served as a policy committee member for Boone County Farm Bureau and was on the Recycling and Market Development Board for the Indiana Department of Environmental Management.
Lamb and wife, Jodie, have four daughters and one granddaughter. He has traveled extensively doing agricultural mission work, and his family started Agristewards in 2012, a nonprofit teaching farming practices to subsistence farmers in Africa, Asia, the Caribbean and Central America.
Meet Don Lamb
Here is a short interview with Lamb, conducted on March 1.
IPF: Can you tell us more about yourself?
Lamb: My dad, Bob, was a first-generation farmer, and I've grown up in farming. Today, I farm with my brother, Dean, and nephews Alex and Adam. We raise corn, soybeans and wheat, and are heavy in growing for specialty markets. Our primary business, AgRecycle, started when we began composting manure from Perdue poultry farms in the mid-90s. The business has grown over time.
I'm a farmer at heart, and I'm going from my office three-quarters of a mile down the road to traveling to Indianapolis and wearing a coat and tie. I'm thankful Dean and my wife, Jodie, will keep things going so I can take this position. I also want to thank Gov. Holcomb and Lt. Gov. [Suzanne] Crouch for having faith in me.
IPF: As you view it, what does director of ISDA involve?
Lamb: A big part of it is being an advocate for agriculture. That comes natural to me because I have been advocating for agriculture all my life. Whether it's working with FFA or promoting soil and water conservation and stewardship, promoting agriculture and the opportunities it offers will be important.
IPF: What makes you qualified for this role?
Lamb: I believe it helps that I am a farmer. The directors before me have done an excellent job, and the staff here and ongoing programs are strong. I am blessed to come in and work with vibrant, highly talented people. Since I am a farmer, I am really working for myself as well as all other farmers. I will bring that perspective of having boots on the ground in agriculture.
IPF: What challenges do you foresee for ISDA?
Lamb: Economic development needs to keep moving forward, and we need to make sure everyone realizes agriculture should be an important part of economic development in Indiana. We need to marry these two ideas together, and I believe we can.
Second, soil conservation, water quality and carbon sequestration are all topics related to the environment that will continue to grow in importance. ISDA has roles to play here now and in the future.
Subscribe to receive top agriculture news
Be informed daily with these free e-newsletters
You May Also Like
---