How Gracie Murphy went from zero to 60 in FFA
How Gracie Murphy went from zero to 60 in FFA
When Macomb, Ill., native Gracie Murphy joined FFA six years ago, she knew little about agriculture. But she learned so fast that she just retired as a National FFA officer. Here's what she learned about leadership and ag.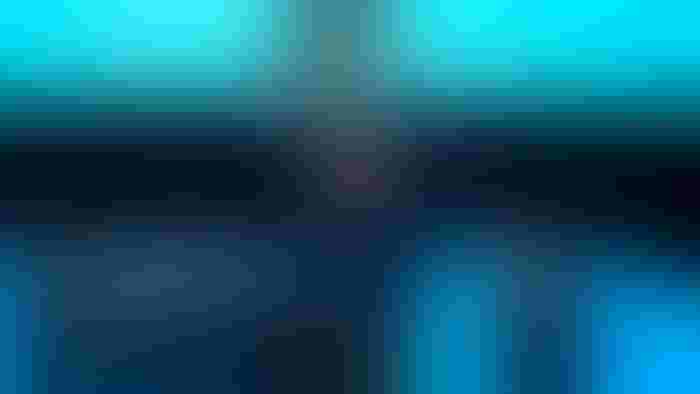 by Paige Van Dyke
In August 2017, 14-year-old Gracie Murphy walked into her first introduction to agriculture class. She had little ag knowledge, and at Macomb High School, the ag program itself was just 2 years old.
But she and her friend group were adventurous, so they gave it a try. At first, she hung to the back of the classroom. Yet despite her uncertainty — and some early questions about the outfits — she felt she belonged.
"The more I learned, the more I fell in love with it," Murphy says.
So much so that she rose through FFA's leadership ranks to become chapter president, then section president, then Illinois' state secretary, and ultimately a National FFA vice president. Earlier this month, she retired from her year as the 2022-23 National FFA eastern region vice president. To say she learned a lot in those six years is an understatement.
Second to last
Part of Murphy's attachment to FFA came through career development events and leadership development events, which help students grow as individuals and get involved within their chapters.
For freshmen, the creed speaking LDE is one of the first individual contests available. Murphy's FFA advisor, Wyatt McGrew, encouraged her to compete.
"I was second to last," Murphy says. "My advisor came up to me and said, 'Good job, kid!' That's when I knew I belonged because he cared about me, regardless of my placing."
Throughout high school, Murphy enjoyed parliamentary procedure and leadership camp and more, and McGrew may have joked that she spent more time talking than competing. She also learned, to her surprise, that her great-grandpa had been in FFA, after finding an old picture in an album.
As she approached her final years of high school, Murphy was curious about taking on a leadership role.
"My advisor, Mr. McGrew, told me, 'There are two kinds of leaders: those who worry about how they can be successful and those who want to serve for the people,'" Murphy says. "That's when I thought, 'OK, I can do this' because I wanted to serve the students, to hear their stories."
Running for office
After that conversation, Murphy ran for section president and was elected, serving Section 11 in 2020-21. She ran for statewide office and was elected the 2021-22 Illinois FFA secretary. She topped off her career as the 2022-23 National FFA eastern region vice president.
But as she learned from her advisor, the roles were about the people, not the titles.
Being a section president during the COVID-19 pandemic was not easy, notes Mindy Bunselmeyer, Illinois FFA executive director. Still, she remembers the first time Murphy tried on her Illinois FFA Association jacket.
"Her eyes lit up, and you could see her enthusiasm," Bunselmeyer recalls.
In Illinois, the state FFA officers take a year leave of absence from school and move to Springfield. Working alongside their teammates and staff at the Illinois FFA Center, they stay busy all year long.
Bunselmeyer says Murphy rejuvenated her during a super busy time at the Illinois State Fair.
"Each team has strengths, and Gracie has such an open mind and heart to learn about others' perspectives," Bunselmeyer says.
Bunselmeyer says Murphy is kind, empathetic and gracious. "Her parents knew what they were doing when they named her Gracie," she says, laughing.
National FFA Convention
As this year's National FFA Convention and Expo approached, Murphy and her five teammates prepared by memorizing speeches, rehearsing sessions, writing thank you letters, and cleaning out lockers at the National FFA Center in Indianapolis.
Murphy chaired three sessions at the convention, with the goal of making them goofy and exciting while getting members involved and on stage. She delivered her retiring address as well.
Throughout her year of service, Murphy spent a lot of time with her five teammates and became especially close with MacKenna Clifton, the southern region vice president. She and Murphy formed a connection almost instantly.
"From day one of Gracie and I serving as national officers together and running up on stage, she has become my best friend," Clifton says.
Like Murphy, Clifton had minimal agricultural experience before joining FFA.
"My favorite memory of Gracie was at Experience Week in Florida," Clifton remembers. "I had such a surreal moment with Gracie on the bus and thought, 'Man, National FFA is so lucky to have her this year because she is exactly what these students need.'
"She didn't care about being prim and proper and saying all the perfect words or acting like she was better than the students because she was a national officer. She cared about getting down on their level, making them feel so human."
Clifton was happy to cheer her friend on during her retiring address.
"She faces life with humility," Clifton says. "Everyone needs and deserves a Gracie Murphy in their life."
From a leery freshman who was unsure if she wanted to be a section officer to now a retired national officer, Murphy says she goes with the flow through each phase of life.
"I want to be a voice for the middle people and let them know they are valued," Murphy says.
Illinois on national stage
Here's a look at how Illinois FFA members fared at the National FFA Convention:
National officers
Gracie Murphy, retiring 2022-23 eastern region vice president

Adam Loker, 2023-24 national officer finalist
Agriscience fair
Olivia Shike, Unity FFA, Social Science Division 5 winner

Megan Baker, Neoga FFA, Environmental Services and Natural Resources Division 5 winner
Career development events
Agricultural Sales Champion: Prairie Central FFA — Hannah Miller, Grace Lemenager, Ellie Drach and Ellie Ellis

Agronomy Champion: Olney FFA — Brett Kocher, Trenton Payne, Victoria Rudolphi and Colleen Steber

Milk Quality and Products Champion: Prairie Central FFA — Emma Bachtold, Carla Kilgus, Mya Roth and Lily Schaffer

Veterinary Science Champion: Ravinia Zillmer, Central Burlington FFA
Chapter awards
Taylorville FFA, Premier Chapter for Strengthening Agriculture
Proficiency awards
Kendra Downing, Cambridge FFA, Agricultural Sales-Entrepreneurship winner

Chase Hummel, Tri-Point FFA, Goat Production-Entrepreneurship/Placement winner

Davis Howell, Clinton FFA, Swine Production-Entrepreneurship winner

Jay Bliler, Taylorville FFA, Agriscience Research-Animal Systems winner
Van Dyke writes from Louisville, Ill. She is an ag communications student at Oklahoma State University and serves as the 2023 Illinois County Fair Queen.
Subscribe to receive top agriculture news
Be informed daily with these free e-newsletters
You May Also Like
---