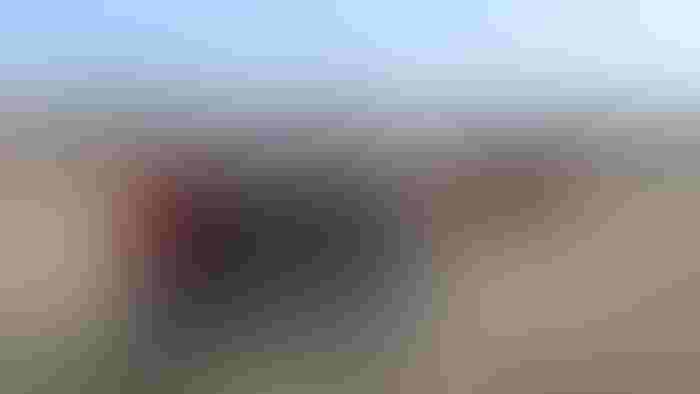 by Allison Lund
This year's Featured Farmers at the Indiana State Fair, sponsored by Corteva Agriscience, are ready to share about their farms during the fair. The farm families come from across the state and have a variety of operations. Visitors can stop by the Glass Barn at 2:30 p.m. each day to interact with that day's featured family.
The Indiana State Fair runs from July 28 to Aug. 20, except Mondays and Tuesdays. Learn more at indianastatefair.com.
The first six featured families were introduced already. Here are the next six families. Watch for the final group to be introduced next Monday.
Day 7
Aug. 5 — Able Acres Polled Herefords. Able Acres Polled Herefords of Fountain County values showcasing where food comes from. The Duncan family enjoys interacting with the public and hosted a Farm Camp to give children and their parents a chance to tour the farm and ask questions.
The family carried on raising cattle after Harvey Duncan started the farm in the 1940s. It has grown into a successful cow-calf operation spanning five generations. The youngest generation is excited to get involved and see how the farm can grow.
Day 8
Aug. 6 — Howard Swine Farm. Mike, Dave and Tony Howard operate Howard Swine Farm in Cass County. The brothers run 3,500 acres of corn and soybeans and raise cattle for freezer beef. Most recently, they added pigs to the mix in 2016.
Howard Swine Farm works to stay involved in the community and teach others about the operation. When they built the hog barns in 2016, they held an open house for the public to tour the facilities and ask questions. They also regularly give back to the community through sponsoring events and purchasing fair project animals. Now, the brothers are working to create opportunities for their children and grandchildren on the farm.
Day 9
Aug. 9 — Country Meadows Farm. Bob and Debbie Eash of Country Meadows Farm have recently made the shift to regenerative agriculture. The LaGrange County farm, in Debbie's family since 1879, implements rotational grazing and works with nature to ensure the health of the soils.
The Eashes run a pasture-based dairy, milking 180 cows. They also raise pigs, chickens and 100% grass-fed beef and lamb on pasture. Some of their milk is made into award-winning cheeses, and their beef, pork, chicken and lamb products are almost entirely sold directly to the consumer.
Day 10
Aug. 10 — Scherle Tree Farm. Don and Eileen Scherle started Scherle Tree Farm in Dubois County in 1974, and they have been planting trees each year since. It all started when Don attended a Christmas tree meeting in Evansville and realized his hilly ground would be perfect for growing them.
At one point, the Scherles had over 100,000 Christmas trees. Their children, Ryan, Dana and Jana, helped on the farm while growing up; Dana and her husband, Robert Young, have recently taken over the business. The trees require a great deal of manual labor, but for Don and his family, it's all worth it to see the same families return each year and make their farm a tradition.
Day 11
Aug. 11 — Estes Dairy. Estes Dairy, Shelby County, values strong family bonds and working together. Kerry Estes and his wife, Christiana, milk Holstein-Jersey cross cows with their children: Damon and wife Emma, Laura, Kylee, and Jason.
Kerry made the difficult decision to leave a family business and start Estes Dairy, and has faced some challenges along the way. However, he enjoys farming, and finding the correct way to respond and make good decisions.
The Estes family recognizes that it is their job to get their message out to the public and help educate others. Kerry recently had the opportunity to fulfill that goal, serving as the Milk Man at the Indy 500. Moving forward, he hopes to stay family-oriented on the farm as he prepares to welcome his first grandchild.
Day 12
Aug. 12 — K-Brothers Inc. Diversification is integral to K-Brothers Inc. in Cass County. Brothers Kevin, Kurt and Kory Wilson run the farm, raising corn, soybeans, wheat, alfalfa and processing tomatoes. They also have a cow-calf enterprise.
Tomatoes have been a part of the business for the past 60 years. The brothers currently have 325 acres in tomato production for Red Gold. At one point, the farm hired 100 workers to help hand-harvest the crop. They bought their first mechanical harvester in 1995.
The brothers recognize their talents and divide jobs on the farm to stay efficient. They are constantly reevaluating to make decisions for the farm, and they hope to maintain it and pass it along someday.
Lund is a Farm Progress intern. She writes from West Lafayette, Ind.
Subscribe to receive top agriculture news
Be informed daily with these free e-newsletters
You May Also Like
---