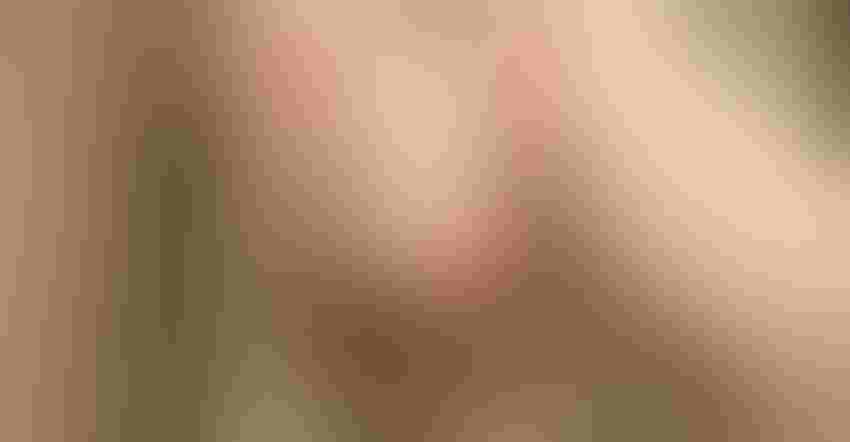 OPTIMISTIC: Nokomis, Ill., hog farmer Phil Borgic is being taxed when selling pork into his two biggest markets, harming his bottom line. Movement on a trade agreement makes him optimistic.
The substance of the new trade agreement called the United States-Mexico-Canada Agreement (USMCA) is largely positive for Illinois farmers, experts say. However, the continuation of aluminum and steel tariffs by the U.S. are still causing neighbor countries to react with high taxes on Illinois agricultural exports.
Mexico has had import taxes of 15% to 25% on items such as pork, cheese and apples since July. Canada has likewise taxed beef heavily since July. As these countries move to ratify the trade agreement over the next year or so, the taxes will remain a sticking issue in negotiations over U.S. steel and aluminum tariffs.
Like the North American Free Trade Agreement it modifies, USMCA aims at mutual 0% tariffs for agricultural imports, with a few exceptions.
"We'd like to see those retaliatory tariffs come off. And that probably means we're going to have to let their steel and aluminum in without a tariff," says Tamara Nelsen, senior director of commodities at the Illinois Farm Bureau. "It will be interesting to see if the administration can get that wrinkle ironed out."
Nokomis, Ill., hog farmer Phil Borgic says the sooner all three countries ratify the agreement, the better. By volume, Mexico is the biggest importer of U.S. hogs.
"The agreement takes one of the things I'm anxious about off the list," Borgic says.
He adds that his long list of other anxieties, including China trade disputes, shows less movement. He hopes for quick negotiations to put an end to Mexico's steep retaliatory pork tariffs.
"In my 50 years in the business, we've never had so many potential threats and potential rewards," Borgic says. "Getting this uncertainty resolved between such large trading partners is going to help us plan ahead."
If ratified, Nelsen says the modified trade agreement will be at least as good as, if not better than, NAFTA for free trade.
"At the very least, having our North American market shored up is going to make prices settle down a little bit, and help our farmers be more optimistic as they go into the winter," she says.
Inspections, grading
The Illinois Farm Bureau and other farm groups have advocated for updates to the 25-year-old NAFTA for years. Technology built to trace diseases and analyze food safety are standardized and accepted across the three countries in the new agreement. Similar advances were also put forward in the now-scrapped Trans-Pacific Partnership (TPP).
The modified agreement also requires Canada to accept wheat graded as food-grade quality in the U.S.
"Canadians have been grading our wheat as feed grain only for the last decade, so that's a big gain for those other Northern Plains states," Nelson says.
She adds that if those states can sell into better markets in Canada, "it might open up opportunities for our wheat growers here in Illinois to sell domestically."
Opening dairy, poultry markets
Markets for dairy and poultry are set to expand slightly into Canada under the modified agreement.
"Dairy farmers are really struggling right now, and Canada has had a very restrictive type of dairy program for years," Nelson says. "We've got slightly better access to Canada for U.S. dairy products than we would have even had in the TPP, so that's great."
Dairy byproducts like protein concentrate and whey will get a boost from the trade agreement once it's ratified as well, as it will require Canada to change its Class 7 dairy program and Ontario's Class 6 to be more open to byproducts produced by U.S. farmers.
Processed food exports, commodities
Reactionary tariffs from Mexico are still impacting pork and other consumer-marketed products that are produced in Illinois.
"Illinois exports about $1.4 billion to $1.5 billion worth of consumer-oriented agricultural products and food products. Food processors are a really great employer in the state," Nelson says, adding that she'd prefer a quick ratification of the trade agreement to ease pressure on them and other taxed exporters.
Subscribe to receive top agriculture news
Be informed daily with these free e-newsletters
You May Also Like
---