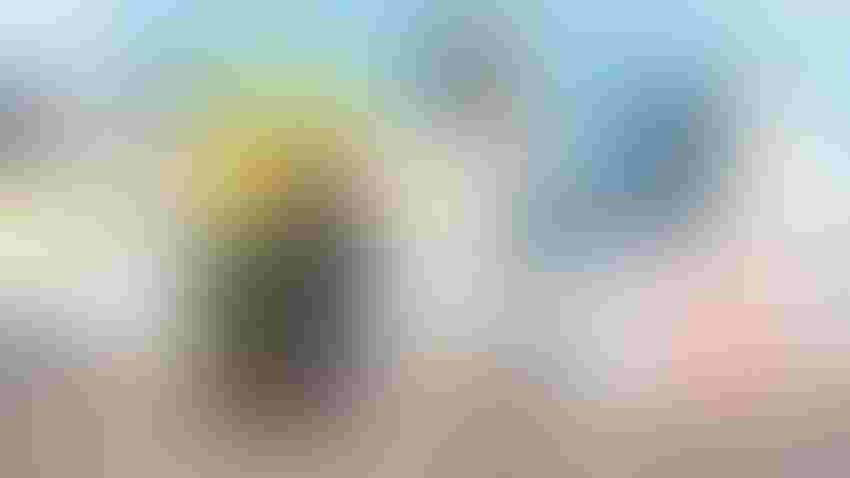 DISRUPTION: ADM's East Plant in Decatur, Ill., accounts for around 13% of the country's annual soybean crushing volumes, leaving questions about the impact a recent explosion at the plant will have on fall basis.
Steve Liss/Getty Images
On Sept. 9, an explosion rocked the Archer Daniels Midland East Plant in Decatur, Ill., resulting in eight hospitalizations and a fire that continued to burn for several days. The East Plant is responsible for production of soybean oil and white flake for soybean protein.
What does the disaster mean for farmers? Prairie Farmer sat down with Farm Futures grain market analyst Jacqueline Holland for answers.
What has been the market impact? It has kind of come and gone already. ADM lowered cash offerings for corn 35 cents per bushel below December 2023 futures prices on Tuesday, Sept. 12. As of Thursday, Sept. 14, bids had risen to 15 cents per bushel below December 2023 futures prices. For soybeans, ADM lowered cash offerings at the East Plant by 25 cents per bushel on Monday, Sept. 11, following the fire to 10 cents per bushel over November 2023 futures prices.
Cash offerings typically decline this time of year because end users have less competition for raw materials supplies from farmers looking to offload freshly harvested crops. The catastrophe makes it more likely that farmers in central Illinois will have fewer profitable options to make cash sales this fall.
What else do farmers need to know? There is a lot of capital tied up in these plants and the raw materials, or grain, to keep them running. Companies have a lot of financial incentive to make quick repairs to get facilities back up and running after events like this. Farmers may need to watch for maintenance shutdowns to make additional repairs in the future that could temporarily shrink cash bids at unforeseen points in the future.
The truck-line gossip chain is always my favorite and most reliable source for when these events are going to happen. Hopefully the impacts won't be too long lasting, and the plant will return to operations, which will help smooth out the bumps in basis offerings. The company is trying to get operations back up as soon as possible, but if the closures continue into next week, basis could erode even further.
What can farmers do to hedge against any risk from events like this? Using futures and options contracts can help to offset some of the price risk of unforeseen market events, though it's impossible to predict one-off events like this. Luckily, ADM is trying to get production back on line and mentioned in its statement that it will be sourcing their grain from alternative sources. That tells me that the plant will likely be buying grain from other elevators in the central Illinois area, so farmers may need to truck their harvested supplies to different locations this fall, especially if they typically take trucks straight to Decatur from the field.
Back in my food manufacturing days, I always called the warehouse and shipping folks if I had a question about operations — truckers somehow always seem to know everything going on at plants, and I always relied on them for the most reliable information.
What percentage of national processing is done at ADM in Decatur? ADM's ethanol plant in Decatur is the second-largest in the country, producing up to 375 million gallons annually. Marquis Energy in Hennepin, Ill., can produce 400 million gallons per year. The portion of ADM's plant that processes soymeal is the largest in the country, producing 300 million bushels of annual capacity. For context, Mankato, Minn., houses two separate ADM and CHS crush plants that produce a combined 300 million bushels of annual output. That means the [Decatur] East Plant accounts for around 13% of the country's annual soybean crushing volumes.
Subscribe to receive top agriculture news
Be informed daily with these free e-newsletters
You May Also Like
---