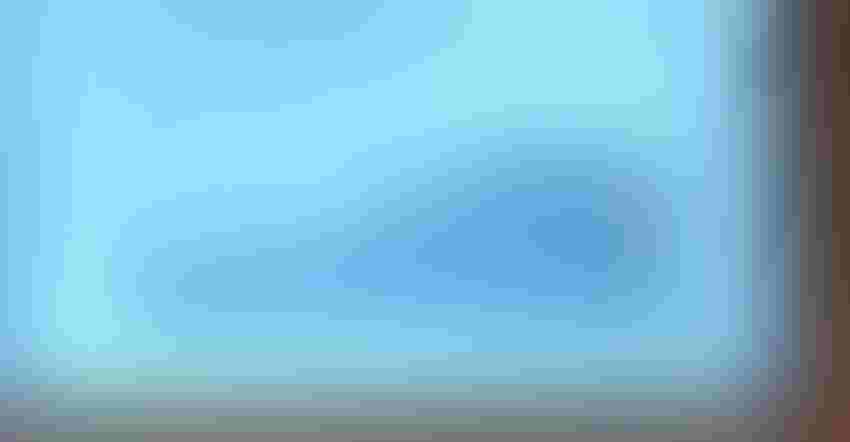 NOT MUCH GOOD NEWS: Rob Johansson, chief economist for USDA, told North American Agricultural Journalists that high global stocks, increased production will continue to keep farm prices at low levels.
If you are hoping for a turnaround in the free fall of the ag economy over the past couple of years, you'll be disheartened by what USDA Chief Economist Rob Johansson had to say to the North American Ag Journalists when he addressed them in Washington, D.C., on April 24.
If his read on market signals is accurate, farmers will be facing a decade of prices very close to what they are seeing today.
The crux of the problem, he said, is oversupply. U.S. farmers produce far more corn, soybeans, wheat, cotton, beef, pork and dairy products than the U.S. can consume. For the last two years, supplies of commodities have risen steadily while exports have slipped.
Uncertainty about trade agreements with the withdrawal from the Trans-Pacific Partnership and harsh rhetoric about rewriting the North American Free Trade Agreement have trading partners nervous about what comes next.
The result has been a steep decline in prices, with more downward pressure in sight. Johansson said commodity prices are already down between 50% and 70% even as production is increasing, creating the likelihood that prices will stay depressed.
"Right now, it looks like record crops of corn and beans will be coming out of South America, and that will continue the downward pressure," he told the journalists.
While there is some hope for a slight recovery in milk prices, record production in livestock and dairy is also a story of falling prices and a long-term trend of the same. Hog farmers are facing an issue with out-producing the slaughter capacity, and that is likely to sharply reduce prices, he said.
Real farm income has dropped 30% since 2013, and Johansson said he believes that net farm income will remain flat at the current levels over the next 10 years.
Meanwhile, the farm economy is showing warning signs.
Debt is almost as high as it was in the disaster of the mid-1980s, and only historically low interest rates are enabling farmers to make interest payments and hold the line of debt-to-income ratios. In 1985, the rate of delinquency on farm loans hit 22%, and hundreds of farms went out of business. With today's low interest rates, the uptick in farm loans in trouble has been slight and — so far — the trend is not alarming, Johansson said.
Land values have also held strong and so have cash rents — which is part of the problem, he said.
"Those higher cash rents, relative to the prices of commodities, are making it hard for farmers to break even," he said. "I do think we will see some costs starting to come down and that includes cash rents."
That — along with the hope that China will see an increase in the growth rate and a corresponding increase in grain buys — offers a glimmer of hope.
Still, Johansson warned, bumpy times lie ahead.
"For young producers, especially, who may not have been in the game long enough to have built up equity from the good years, concern is justified," he said.
Subscribe to receive top agriculture news
Be informed daily with these free e-newsletters
You May Also Like
---