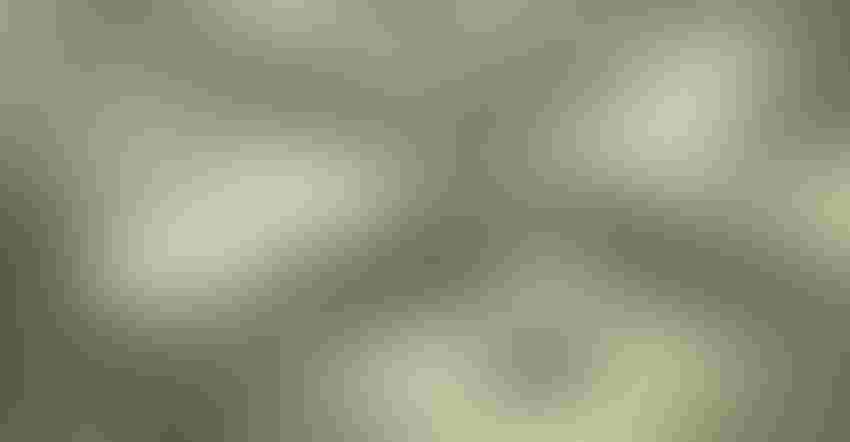 The market wants farmers to be patient and not make quick decisions, assuring us that prices will recover. While I appreciate the optimism, this does not consider the unprecedented demand destruction we are currently experiencing. 
The market can certainly move higher, and some day it will. But what everyone really wants to know is when?  If you ask me whether or not we will get back above $4 corn, I would say "absolutely."  Someday we will even see $5 corn again. The issue at hand is whether it will take six months or six years to do so. 
Unfortunately, we cannot deposit "patience" in the bank. Farmers have bills to pay and a "grow it and hold it" strategy only works for so long. It works even less if you don't have storage and your banker wants to shore up his lending risk.
Reevaluate unnecessary costs
When times get tough, the first step in the playbook is to reevaluate any unnecessary expenditures. This means surrounding oneself with as much cash as possible. When I attended TEPAP several years ago, I remember one of the veteran farmers in the class explaining his strategy for getting through the 80's farm depression. I will never forget what he said: "We didn't buy a single thing for five years!" No equipment, no tools - nothing. They cut expenses and kept as much cash on hand as possible.
Maybe you're in a comfortable position now. But, who is to say that can't change? Why not make it more comfortable? General Electric allegedly took a billion dollar loan at the start of the financial crisis in 2008 because despite not needing the money (or claiming they didn't need it), they might need it later and not be able to get. In other words, it is better to have the cash and not need it, then to need it and not have it. 
The truth is, we don't know how bad this market is going to be yet. 
Economists are struggling to quantify the damage, with GDP forecasts for the second quarter dropping somewhere from 25% to as much as 50%. That is assuming the damage only lasts for one quarter. Life going back to normal still seems like a long way off. Direct financial support
Unlike the farm depression of the 80's, this time will be different. USDA is working at offering up direct financial support. Each industry is currently evaluating what their losses are and what it needs to make them whole.
This is not the time to be meek (or prideful). If we need $100,000, then ask for $200,000. 
Food production is an essential industry and we deserve to maintain our livelihoods. At the moment, it only looks like USDA has about $15.5 billion to work with. Another $14 billion is supposed to be available late summer, but this still is not enough. 
The pork industry alone is asking for $5 billion. Iowa State University Economist Dermot Hayes estimates hogs could lose $37 per head this year. 
The NCBA is projecting losses of $13.6 billion.  If corn and soybeans farmers received $1 per bushel, that would add up to $17.2 billion based on 2019 production numbers! 
The ethanol, dairy, cotton and specialty crop industries will also need billions. Temporary solutions, long-term problems
As we discussed in our Commstock report, the somber reality is that these are still only temporary solutions to long-term problems. For example, ethanol's woes cannot be fixed by simply cutting them a check. The livestock market cannot improve if packing houses shut down.  Market conditions are upside down and unless we can rebalance supply and demand, plants will remain closed and the losses will continue to proliferate. 
We need to see a solid plan from USDA on how to fix this. 
Reach Matthew Kruse at 712-227-1110, [email protected]
Futures trading involves risk. The risk of loss in trading futures and/or options is substantial and each investor and/or trader must consider whether this is a suitable investment. Past performance is not indicative of future results. Trading advice is based on information taken from trades and statistical services and other sources that CommStock Investments believes to be reliable. We do not guarantee that such information is accurate or complete and it should not be relied upon as such. Trading advice reflects our good faith judgment at a specific time and is subject to change without notice. There is no guarantee that the advice we give will result in profitable trades. 
The opinions of the author are not necessarily those of Farm Futures or Farm Progress. 
Subscribe to receive top agriculture news
Be informed daily with these free e-newsletters
You May Also Like
---