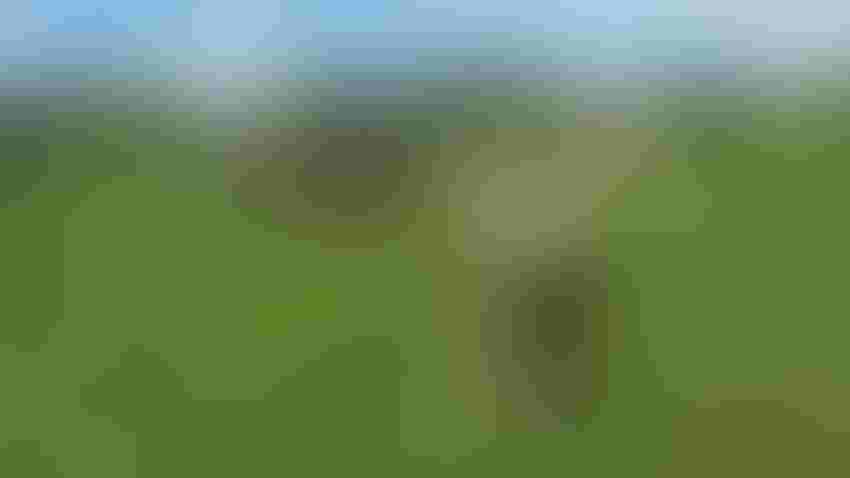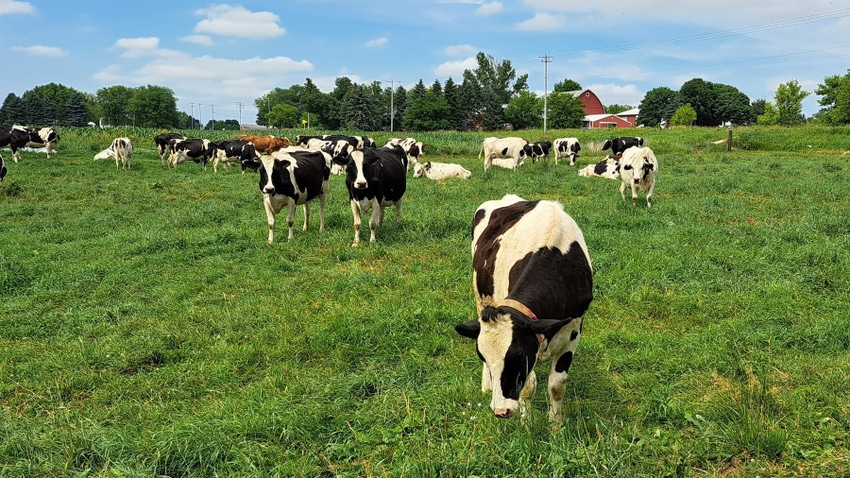 PRODUCTION RISES: Both milk production per cow and total U.S. milk production increased in 2022, according to USDA.
FRAN O'LEARY
About 6% of U.S. dairy farms quit milking cows in 2022, but that was a slower rate of decline than in the past five years, according to the annual USDA Milk Production Report, which summarizes the previous year. The report was published on March 20.
Twenty years ago, there were 70,375 dairy herds in the U.S. In 2022, there were 27,932 herds, down from 29,842 in 2021, according to Greg Bussler, state statistician for USDA's National Agricultural Statistics Service Wisconsin field office. Calendar-year 2022 saw an exit of 1,910 dairy herds nationwide, or about 6% of the country's dairy operations. That compares to a loss of 1,794 herds nationwide, or 5.7% of the country's total, in 2021. But the decline in herd numbers in the three previous years was bigger: 2,535 (7.4%) in 2020; 3,281 (8.8%) in 2019; and 2,731 (6.8%) in 2018. Over the past 20 years, the U.S. has lost, on average, about 2,300 dairy herds per year.
Meanwhile, dairy cow numbers declined slightly; the average herd size is growing; and per-cow and total milk production have increased. Through 2022, the average number of milk cows in the nation's dairy herd shrank by 0.5% to 9.4 million head, or 100,000 fewer cows than in 2021, according to Bussler.
The average dairy herd size reached a record-high of 337 head in 2022. That number has grown steadily in the past 20 years, from 129 cows in 2003. The average dairy herd size in Wisconsin has jumped to 208 cows today, up from an average of 140 cows just five years ago.
Production per cow increased year over year by 138 pounds to an average of 24,067 pounds per head. Total milk production climbed 169 million pounds to a record total of 226.4 billion pounds in 2022.
At the state level, Texas overtook New York as the fourth-largest dairy state in 2021. New York produces the fifth most milk in the country. Texas is creeping up on Idaho, which is the third-largest dairy state. Texas is only about 100 million pounds of milk behind Idaho, according to USDA milk production statistics for 2022. California is still the top milk-producing state, followed by No. 2 Wisconsin.
States losing the most dairy herds in 2022 were Wisconsin, New York, Pennsylvania and California. California lost 60 herds, and Pennsylvania and New York both lost 200 herds. Wisconsin topped the list with 320 herds lost. Those four states lost a combined 780 herds, or about 41% of the 1,910 dairy herds lost nationwide in 2022.
Subscribe to receive top agriculture news
Be informed daily with these free e-newsletters
You May Also Like
---