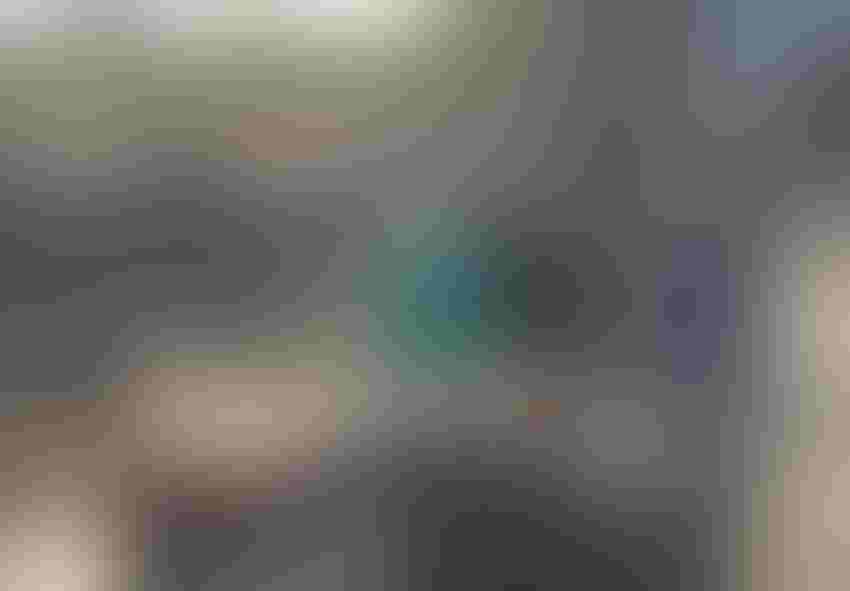 If you learn how to market your cattle instead of just loading them on a truck and selling at the prevailing price, trends like these can be your friends.
Alan Newport
If you understand these six cattle market trends, it can help you make better marketing decisions.
In the larger scheme of things, these six trends are less important than daily market intelligence, but they can be key to understanding possible market directions, or seasonal buying or selling opportunities, says Wally Olson, a rancher, livestock investor and marketing instructor from Claremore, Oklahoma.
One of the key principles Olson is pressing here is contrarianism. He says when cycles overprice particular cattle, you want to be selling them or avoiding them, not buying them alongside everyone else.
There was a time not too long ago when the 10-year cattle cycle ticked like a clock. Then things changed and we had a 20-year cattle cycle (or thereabouts) due to drought destocking and cheap money and who knows exactly what else. Now again we're now seeing the cattle cycle still appears to exist, as we watch the national herd building and cow prices ratcheting down. Sometime soon we can expect to see cow numbers shrink back to an unknown degree and cow prices climb back up for an unknown timeframe. The point is, Olson thinks, to understand where things stand with this cycle and whether prices appear to be ratcheting up or down, on the average, for the coming year.
Grass fever in the spring
Grass fever actually starts soon after Christmas, with 450-pound calves bringing high prices as backgrounders and stocker operators start winding up for that 575- to 600-pound calf summer grazing managers seem to consider the perfect animal. The price bulge seems to roll up through the weights as the beginning of grazing season approaches and beef producers plan to get that perfect-sized grass calf. If you have steers that match these rolling specifications in the winter and spring, look for selling opportunities
It's the opposite-season twin of grass fever, except that perfect calf is judged to weigh 350 to 400 pounds for the lush wheat pasture and there is less time or opportunities for planning, Olson says. Still, the point to understand is the price bulge often hits those lighter calves at weaning time, coming into wheat pasture season in October or early November. Many times this is why lighter calves pay much higher prices per pound in the fall.
Remember, too, a weaned calf carries a big premium because people don't like to wean calves. This is especially true since many ranchers are getting old, he adds.
Feeder cattle relationship to April live cattle contract
Feeder cattle that feed into the April live-cattle contract (and to some degree in recent years the February contract), normally price better than the surrounding weight classes, Olson says. For fat cattle this typically is the high point at the end of winter. Therefore, big cattle selling in December and January will price better. Big cattle coming off wheat pasture and coming out of grow yards in March usually drop significantly in price, as they are more likely to hit the summer price downswing in fed cattle. This relationship also traces back to the large number of cattle that are weaned in the fall and enter the stocker-backgrounder-feeding system.
Keep in mind, also, the opportunities to sell big feeders at a good price often come before and after that March pig passes through the marketing python, Olson says.
An important lesson here is that feedlots drive feeder-cattle marketing; pay attention to what they are doing.
Summer slump in bred cow prices
When summer hay season arrives, it seems to bring low bred-cow prices. Although the conventional wisdom correctly says the yearly low for cull cow prices normally comes in the fall, summer doldrums may really drive down cow volume and prices for a time each year, especially for bred cows. Olson says this means two things:
If you are buying bred cows, the period from about May 15 to August 1 might be a good time, although the volume of sales is typically low.

If you are selling bred cows, this is not the time to do it.
Here's an exception: July 4 is summer vacation for sale barns, with a normal shut-down for a week or two. That means prices can be pretty good on either side of the shut-down.
Incidentally, for those people who calve in the true spring -- meaning May and June -- Olson says December is not the time to sell these cows. Winter them through to March and they sell just fine.
Last steer tripped in Cheyenne
This refers to the mid-summer slump in feeder-cattle prices, which happens about the third or fourth week in July, and coincides with the rodeo at Cheyenne, Wyoming. The saying is, "You need to have everything sold by the time the last steer is tripped in Cheyenne."
Olson says he picked up this saying from Clark Victory, a cattle buyer from Chelsea, Oklahoma.
This is the timeframe when most feedyards get their pens full, Olson says. Once they're full, feeders quit buying. It's also a testament to the power of the cattle feeding industry in the overall marketing scheme of the beef industry.
You also need to have your cull cows marketed by this time, because the number of them coming to market starts to increase after that. Often this is fall-calving cows from fall-calving herds, but also hay season is ending and open spring-calving cows will be coming to market soon.
Keep the big-picture view
These are important trends to keep in mind, Olson reiterates, but they are not ironclad marketing plans.
"You still need to deal with the market today," he says. "These things don't always play out."
The point is that knowing these trends can offer marketing ideas in the future for cattle you buy or hold in your inventory. For example, if you can prepare to sell big feeder calves in December or January, there's a chance you can pull in a strong price. Along the way and before that time comes, however, you may find other options that pay well above the cost structure you have invested in those cattle.
In addition, your local markets may offer selling or buying opportunities that don't commonly appear in other markets. Be on the lookout. Check the markets daily. Know the value of your inventory and your cost to produce it.
Subscribe to receive top agriculture news
Be informed daily with these free e-newsletters
You May Also Like
---