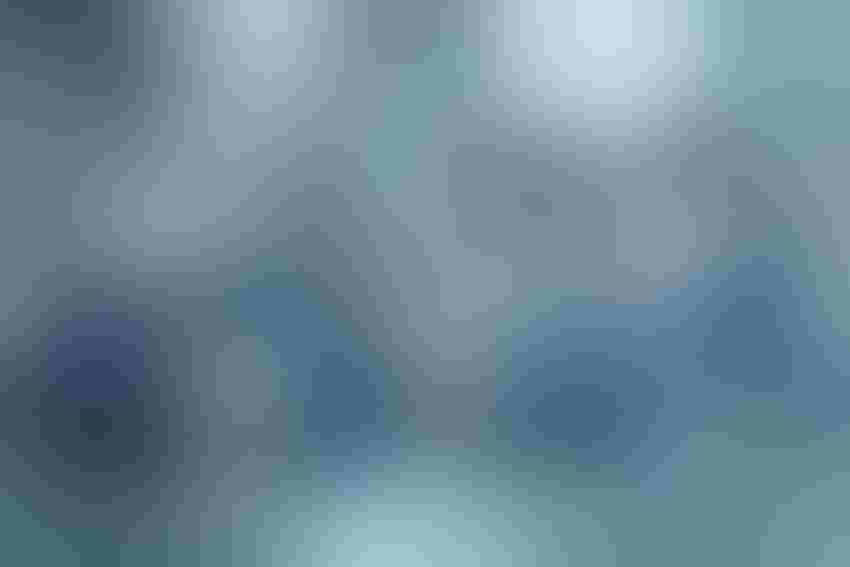 By Shawn Donnan
That this is another big week for Donald Trump, trade, the global economy and financial markets from Wall Street to Shanghai is an understatement.
Too often these days what is getting lost — or shrugged off — is how consequential developments in the trade arena are. Or that the reason for that is because everything is now framed by politics and perceived wins or losses for Trump with an eye on the 2020 election rather than a more sober economics. Which may be what historians end up ruing when they look back at this period some day.
This is a big week for three reasons.
What once seemed like an easy interim "phase one" deal between the U.S. and China to de-escalate their trade war faces a deadline in the form of new tariffs on smartphones, laptops and toys imported from China due to take effect Sunday, Dec. 15, unless an agreement can be closed.
Meanwhile, Trump's efforts to hobble the global rules-based trading order will notch their most substantive win when the World Trade Organization's appellate body will see the terms of two of its final three judges expire on Tuesday, leaving the WTO's place as a neutral arbiter for trade disputes in tatters.
And then there is the least of the three: the final march towards a deal with Democrats to get Trump's re-negotiated and rebranded North American Free Trade Agreement through Congress. The deal with Democrats could come together this week, putting a ratification vote for what is now known as the USMCA on the same possible pre-Christmas timeline as an impeachment vote.
What's so significant about those three? Let's address them in reverse order.
Robert Lighthizer, Trump's trade czar, set out to remake America's trade politics with the new NAFTA. He seems to have succeeded. For some that is a good thing. He's ending an era of trade agreements as instruments of liberalization and encoding a new protectionism. That's why Democrats and labor unions — having spent decades campaigning against trade deals like NAFTA — seem poised to support one negotiated by a president they loathe. Then there are those who fear the economic consequence of that peace is a precedent for a more economic nationalism.

The most important raison d'etre of the WTO when it was created in the 1990s was its role as an independent arbiter that could defuse trade tensions before they became trade wars. The (at least temporary) death of its appellate body means that is gone for now. Which means we risk re-entering an era of unrestrained tit-for-tat tariff battles that can grow before long into trade wars. That's not good for the global economy.

Trump's greatest skill as president may not be in closing deals but in shifting the goalposts. There are Chinese commitments on intellectual property and currency. But the small deal his negotiators are working to close with China is one that candid former administration officials will tell you looks a lot like the agreement to purchase vast amounts of American farm and other products that Beijing was offering in 2017. That ignores how the context has changed, though, or the economic damage done already. The U.S. and China were not marching toward a technological Cold War then. This week, even if that phase one deal emerges, there seems to be little doubt they are. A peace if it comes will be hailed by Trump. Yet the economic conflict his administration and China are engaging in continues to quietly broaden and grow. 
Charting the Trade War
The unexpected drop in China's exports in November shows one reason why the nation wants to agree on a phase one trade deal — U.S. tariffs are hurting it at a time when global demand is already weak. Total exports in November dropped 1.1% from a year ago, with those to the U.S. down 23%. That was the worst result for exports to the U.S. since February and the 12th straight monthly decline.
Today's Must Reads
Bovine brawl | Trump's decision to reinstate tariffs on Brazilian steel and aluminum, which took the country's government by surprise, has poured cold water on expectations the U.S. would soon resume imports of fresh beef from Brazil.
Relocation reluctance | The trade war has failed to force businesses back to the U.S. from China, as most of them have found ways to avoid or endure the cost of tariffs amid the protracted spat, according to European companies operating in China.
Fueling tensions | The European Union imposed five-year tariffs on biodiesel from Indonesia to counter alleged subsidies to producers in the country, a move that could prompt the Indonesian government to retaliate.
Farm push | Under pressure from the U.S., Vietnam is proposing to reduce tariffs on some American agriculture products, from chicken to apples.
Buffalo bills | China's crackdown on illegal meat imports has left India, one of the biggest exporters of buffalo meat, scrambling for a new buyer.
Economic Analysis
China exports | External headwinds to China's economy look set to persist in the coming months. Exports undershot expectations in November, registering a surprise drop even with a boost from a favorable base effect.

Japanese wisdom | Bloomberg Economics takes a look at the lessons China can learn from Japan to support its current account by diversifying its income sources.
Coming Up
Dec. 11: WTO appeals panel will cease to function

Dec. 15: New U.S. tariffs on Chinese goods come into force
To contact the author of this story:
Shawn Donnan in Washington at [email protected]
To contact the editor responsible for this story:
Brendan Murray at [email protected]
Zoe Schneeweiss
Fergal O'Brien
© 2019 Bloomberg L.P.
About the Author(s)
Subscribe to receive top agriculture news
Be informed daily with these free e-newsletters
You May Also Like
---