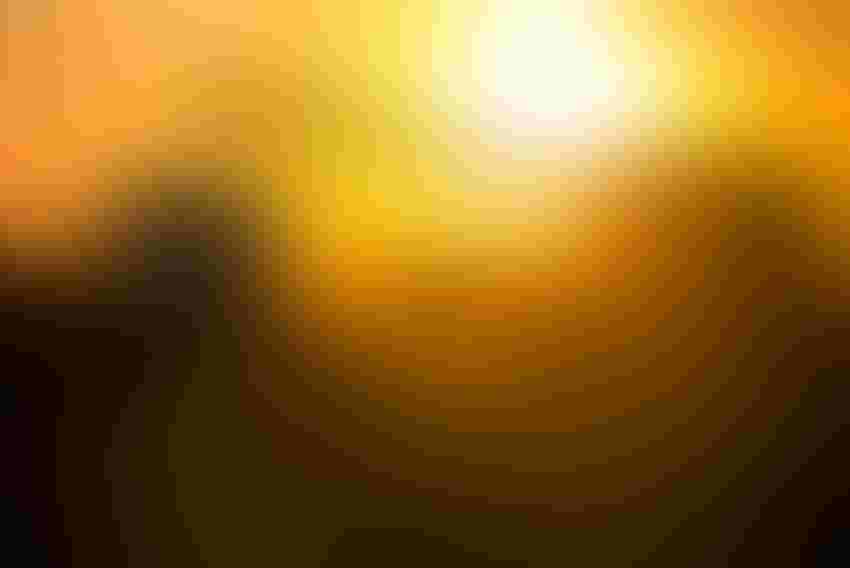 Long grain rice acreage decisions important for markets.
Rory Doyle
Most prefer to enjoy the fruits of good fiscal, monetary, trade and regulatory policy without being overly exposed to the process. It does not matter if the policy making process is at the national, regional, state, county or city level.
Policymaking designed to achieve bold objectives is an extremely laborious, time consuming and stressful task.    
At the national level, broadly speaking, we want short, intermediate, and long term policies:
That provide sustainable growth, reasonable interest rates, adequate and quality employment, price stability, appropriate inflation, etc., or, stated differently, that allow us to be globally competitive, achieving economically fulfilling lives, while meeting our economic, food, energy and homeland security objectives. 
China is Dangerously Ambitious  
China's economic circumstances require their foreign and trade policies to have a strong predatory bias. 
First, remember: U.S. global trade issues extend well beyond China. That said, China certainly dominates the global trade and economic landscape and their policies present clear and present danger to the U.S.
Second, remember: China has ambitious global leadership goals, and many are not favorable for the United States and global individual freedom in the years ahead.
China is financially unstable; they have a massive credit crisis, which one can reasonably argue requires them to be highly predatory toward their trade and commerce partners. Within a couple of decades, through whatever means necessary, they see no reason why they should not be the world's dominant economic, social and politically influential power.
The following article is worth a read: "Is China's Belt and Road working? A progress report from eight countries," https://s.nikkei.com/2E4rBbq.
China is extremely predatory and very aggressive when it comes to achieving their social, economic, political and military goals. They are mastering the art of financially enslaving their trading and business partners, whether businesses or individual countries.   
China's government is a "Communist Party-Led State."
Since the 1970s, China, on the one-hand, has moved from a centrally planned system to a more market-oriented one that plays a major global role.

While on the other-hand, they now see an increasing need to move back toward more balanced central planning and their authoritative regime. For China, their top down control is all important.
Looking at the week ahead
These markets are likely in a multi-month period of realigning with periods of risk-on and risk-off.  
U.S. Dollar Index: Consider the possibility the dollar may soon enter a period of multi-months of more strength than weakness. Since February 1, 2018, the dollar has been correcting sideways mostly in time, but now one should anticipate the potential of a stronger upside multi-month move in the dollar before the index moves significantly lower. The primary trend of the U.S. Dollar is down, but the final low may take a year or multiple years to unfold.
10-Year US Treasury Yield: Investors are showing increasing interest in this market as many U.S. and global equity markets go through a corrective period. Therefore, the 10-year yield likely continues moving sideways to slightly down as this market realigns for another one to two or more months.  
S&P 500: The trend in this market remains up, but one should anticipate an additional one to two or more months of potentially stronger corrective activity, so exercise caution, and at least consider the potential of a 20-percent correction from the high. Just let price action provide guidance.
NASDAQ Composite Index: This market has entered a potentially strong corrective period. This market's energy and leadership comes from the likes of Facebook, Apple, Google, Amazon, etc., and these high-tech giants are about to come face to face with consumer privacy rights, so expect a one to two or more months of corrective activity before moving higher. Just let price action provide guidance. 
CRB Index: With ongoing global equity weakness in many markets, the CRB Index needs to hold support at 185, otherwise major across the board commodity weakness could emerge.
If Light Crude Oil remains above $60 per barrel, this commodity index is reflecting the dynamics of stimulus driven global growth. I remain bullish global growth beyond this ongoing corrective equity period; therefore, I am bullish demand for commodities globally and oil specifically as the year progresses. Near term additional consolidation is likely to occur.
 $WTIC Light Crude Oil: This market is defining a new trading range with a near term price floor of $60. An interesting array of factors, from fundamentals, to global policy drivers, to social, economic, political, and military uncertainties keep this market at elevated levels and they do not appear to be losing their influence anytime soon.
Agricultural Commodities
Soybeans: Soybeans appear to remain attractive as a value investment and/or a speculative opportunity, while fundamentals suggest lower prices. Current price action appears to remain corrective, with little reason not to revisit the $10.80 area. If prices hold the April 6 close at $10.33 this week, there is little reason not to revisit or exceed previous highs. Soybeans value to global investors in a very uncertain world may exceed the expectations of many market participants.   

Corn: Corn appears to be positioned to retest the 2017 high of $4.05.

Wheat: Wheat appears to be regaining momentum with an objective of retesting the previous high of $5.19.     

Long Grain Rice: At current price levels, USDA's Planting Intentions Report is supportive of current and new crop prices, especially given current grain price dynamics. At current price levels, without a new demand source, producers planting beyond their March planting intentions would likely put downward pressure on long grain rice prices.

Cotton: Cotton prices appear to be turning back to the upside with the objective of exceeding previous highs.   
Bobby Coats is a professor in the Department of Agricultural Economics and Agribusiness, University of Arkansas System, Division of Agriculture, Cooperative Extension Service. E-mail: [email protected]
Download Slide Show for charts and expanded details, Click Download Link
DISCLAIMER-FOR-EDUCATIONAL-PURPOSES-ONLY
Subscribe to receive top agriculture news
Be informed daily with these free e-newsletters
You May Also Like
---