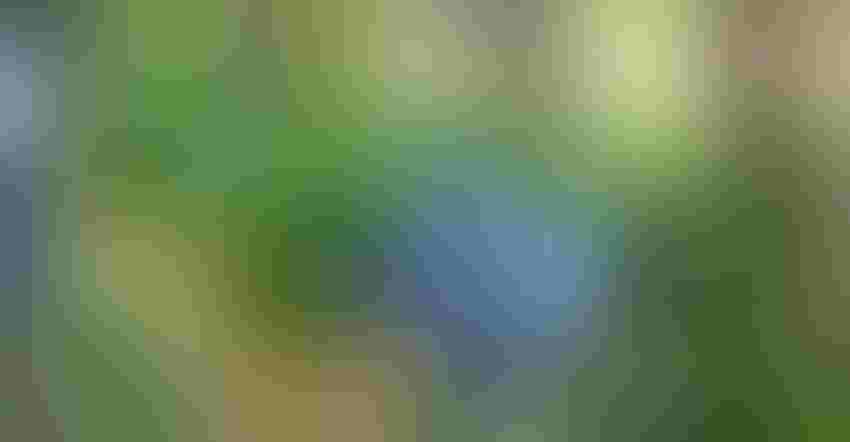 MOVING FORWARD: The MSU Product Center Food-Ag-Bio assists small businesses, such as blueberry farms, by helping them developing value-added products from their farms.
The 2015 Local Food Marketing Practices Survey put the value of Michigan direct farm sales to consumers, retailers and institutions and intermediary businesses at $459 million ­— second behind California. This amount includes both fresh and processed products.
Michigan farms with sales of ag products sold directly to individuals for human consumption have increased from 4,339 in 1997 to 6,243 in 2012, according to the survey, conducted by USDA's National Agricultural Statistics Service.
The estimated value of sales of these goods in 2012 is $58.8 million. Direct sales of these products occurred at on-farm stores, farmers markets, Community Supported Agriculture and other farm-based businesses. Agritourism and recreational services also provided income to 802 farms valued at nearly $19 million.
The Michigan State University Product Center Food-Ag-Bio provides business development services and strategic research in the food, agriculture and natural resource sectors in Michigan. These services are delivered to entrepreneurs and businesses across the state by both MSU Extension and MSU Ag Bio Research campus and field staff.
Eight MSU Extension educators, trained as innovation counselors, are located in MSU Extension offices throughout Michigan, where they assist clients with concept development and planning. Innovation counselors help determine if the client's concepts can result in viable businesses, assist in developing a business plan, navigate the regulatory maze and help clients access retail markets.
Clients receive specialized services offered by campus staff and faculty, such as feasibility studies, product classification and process authority review, nutritional labeling, food science, food processing
and safety, and packaging assistance.
"We have been assisting clients developing value-added products from their farms to meet both the demand of the 'Eat Local' movement and as a means to support multiple generations working on the same farm," says Tina Conklin, MSU Food processing specialist.
Product Center staff recently finished work on two strategic growth initiatives under contract with the Michigan Department of Agriculture and Rural Development.
The first was with Monroe County to assess the potential for a soybean processing plant in the southeast corner of Michigan bordering Ohio.
The second was a project with the Michigan Wheat Growers to assess the status and potential of Michigan's wheat industry. The MSU Product Center provided the critical assessment needed to help public officials and agricultural leaders make decisions that will benefit Michigan's economy.
Signature event
The Making It in Michigan Conference and Trade Show is the signature, annual event sponsored by the Product Center. The one-day event consists of two components targeted at different audiences. In 2017, 236 participants attended the conference portion of the event, which featured 11 educational sessions related to starting or expanding a food business.
More than 200 businesses participated in the trade show designed to give entrepreneurs a venue to promote their locally produced products to buyers representing retail establishments. A follow-up, online survey conducted three months after the event revealed that 39% of vendor respondents reported they had received new orders for their products, and 50% reported they made contacts with buyers who they believe will lead to future orders for product.
The MSU Product Center Food-Ag-Bio continues to drive Michigan's agrifood processing sector with the construction of a state-of-the-art, fully licensed, certified food processing facility.
The center's Food Processing and Innovation Center, slated for completion late this year, will give clients the ability to create new products or processes, and have the capacity to produce full-scale, medium-size production runs for the retail marketplace.
Designed to be Michigan's leading independent commercial food development, processing, packaging and research facility, FPIC will provide a real-time production environment to support the creation of new food products. Serving the needs of Michigan and Great Lakes food businesses, FPIC is projected to grow food processing capacity in the state.
MSU Product Center's Center for Economic Analysis engages with MSU's stakeholders, advances current projects, and pursues new funding and research opportunities important to MSU's stakeholders. While all the projects appear diverse, the common thread for the center's participation is the expertise in applied model development for addressing policy-oriented questions around economics, finance and the environment.
CEA has become a premier resource for measuring the economics of agrifood value chains. A CEA assessment of the Chicago regional local food network reported potential and actual economic impacts of Michigan's budding craft beer industry, and worked with the Michigan Farmers Market Association to develop a turnkey application for Michigan farmers markets to estimate their community economic impacts. CEA has developed peer-reviewed proprietary algorithms for undertaking these studies.
For information on marketing, managing or starting a food, agriculture, bioeconomy and natural resources business development, contact the Michigan State University Product Center at productcenter.msu.edu or 517-432-8750.
Source: Michigan State University Extension and Product Center
Subscribe to receive top agriculture news
Be informed daily with these free e-newsletters
You May Also Like
---