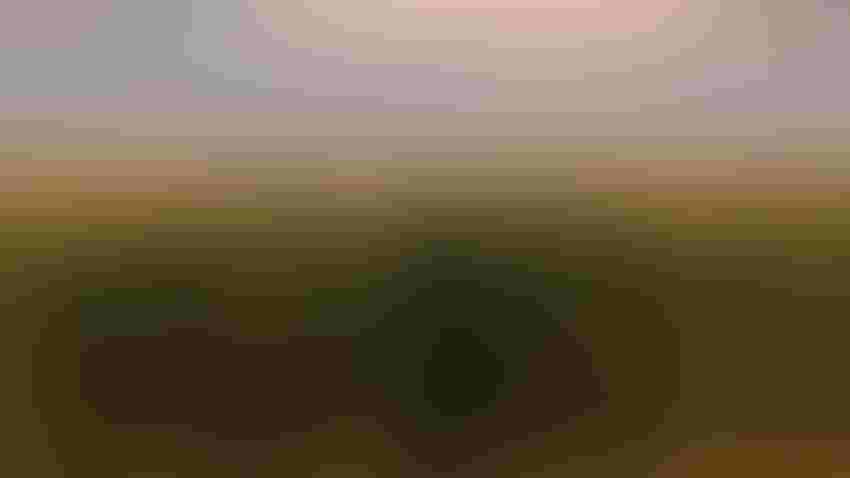 STAY FOCUSED: Matt Bennett, an Illinois grain and beef farmer and grain broker, advises, "Keeping our focus on profit should always be our goal."
Siegfried Layda/GETTY IMAGES
"My main focus is locking in profit," said grain and cattle farmer and broker Matt Bennett. "I'm a big fan of being flexible — work with the elevators. I'm hesitant to sit back and do nothing. I'm a very hands-on marketer."
The keynote speaker at the opening session of the Wisconsin Corn/Soy Expo Feb. 3 looked back on more than 20 years in the brokerage business, advising cash grain and cattle farmers and suggesting strategies for growing and marketing, all the while operating his own large cash grain and cattle farm.
Bennett said he maintains his flexibility from soil preparation to marketing, noting, "You want to touch all the bases." That starts now as grain farmers across the country prepare for the 2023 crop year.
Bennett grows 3,000 acres of corn and soybeans and raises 60 head of registered Angus cows on the central Illinois farm he operates with his father. He also is a founding partner in AgMarket.Net, a grain and livestock broker headquartered in St. Joseph, Mo., with offices in a number of states. After graduating from the University of Illinois, Bennett brokered on his own before joining three others to form AgMarket.Net. They now employ 25 brokers.
"We have wanted to hedge December corn," he said. "We can at some level and lock in $6 corn [with a significant part of the crop]. Maybe buy some puts or call options. Doing nothing is not smart. You want to have a plan in place in case 2023 is a rough year."
Bennett was quick to point out that risk management goes along with that possibility. He said that most analysts are predicting 90 million-plus corn acres this year.
"So, a yield at trend-line, which most have above 180 bushels, would likely result in a carryover well above 2 billion bushels. As producers, we need to know what our plan is in the event something like this would unfold," he said.
"I want to have a flexible strategy in place on up to half of my crop," Bennett explained. "Whether we're putting a floor in or selling corn and buying calls, it is my opinion that we need to protect the profit margins we still have intact, as there's no guarantee they'll stick around forever. Keeping our focus on profit should always be our goal.
"We've had a really strong market the last two to three years. Overall, income is up." But given the prospect of recession, the need for flexibility is always strong, he says.
Bennett and his wife, Tiffany, live on the family's Centennial farm north of Windsor, Ill., where they are raising their five children.
Also a former grain elevator owner, Bennett is Channel Seed's grain marketing consultant and holds a Series 3 brokerage license. His analysis and commentary on the grain markets appear on various TV and radio stations across the Midwest, and he is in demand as a speaker at many farm events. AgMarket.Net is the farm division of John Stewart and Associates in St. Joseph.
Buchholz lives in Fond du Lac, Wis.
Subscribe to receive top agriculture news
Be informed daily with these free e-newsletters
You May Also Like
---