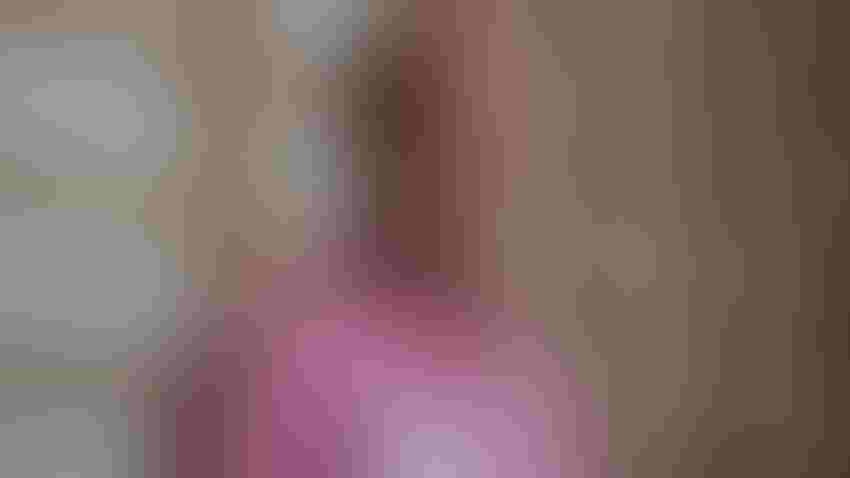 COMMONSENSE IDEAS: Greg Kneubuhler of G&K Concepts, Harlan, Ind., is an agronomist, not an expert grain trader. However, when asked to speak about how a farmer could get better at marketing, he shared some basic truths.
Tom J. Bechman
Greene Crop Consulting LLC in Franklin, Ind., holds regular meetings on hot topics. Usually, a grain marketing expert attends to share advice. In 2023, owner Danny Greene invited an agronomist instead. Why? He believes customers deserved to hear opinions from someone well-versed in agriculture who could provide an overview of grain marketing today.
"I was happy to share my thoughts," says Greg Kneubuhler, owner of G&K Concepts, Harlan, Ind. Both his business and the Franklin-based firm rely on Brookside Labs, and both are part of Amplify, a network of crop consultants who do certain things together to benefit everyone in the group.
"We work with lots of farmers, primarily on soil fertility and cropping programs, and we see a wide variety of marketing strategies," Kneubuhler says. "You get a feel for what works and what doesn't work."
Marketing observations
Kneubuhler shares some of the tips he provided at the meeting:
Determine where you stack up. If you can access averages for farms like yours, look at what they spend compared to you, Kneubuhler says. For example, what are total machinery costs per acre? In one study, the average was $126 per acre, but those paying the least only averaged $67 per acre.
Know your cost of production. Calculating things like total machinery costs accurately and accounting for all ownership costs is one of the most important things you can do, Knuebuhler says.
"I began by suggesting you pay attention to things like tracking machinery costs," he explains. "But then you need to know how much you spend, not just how much the average farmer spends.
"You can pay lots of money for marketing advice. 'Know your costs of production' will be one of the biggest tips. When commodity prices let you pencil out a profit, start selling.
"But how can you possibly know when to pull the trigger and sell if you don't know your true cost of production? Yet in my experience, few farmers really know that number! As margins get thinner, it's even more important to know what it costs to produce a bushel of corn."
Follow international events. It paid to know there was a drought in Argentina earlier this year. "If you follow what's happening in key growing areas, you get a better handle on why markets do what they do," Knuebuhler says.
Consider what markets are telling you. When there was a very small to even a negative carry between prices for the '22 crop at various months earlier this year, the market was sending a signal.
"The message was that buyers believed they could buy grain they needed later instead of paying more for it now," he says. "It was an indication that perhaps you should be looking to sell in the short term."
Use hedging, options, puts and calls. The first challenge is understanding these marketing tools; the next is using them to your advantage. Always know the difference between using tools to try to add to your average market price versus simply speculating in grain trading, Kneubuhler concludes. If you move into speculating without bushels to back it up, you open yourself up for scary margin calls.
Subscribe to receive top agriculture news
Be informed daily with these free e-newsletters
You May Also Like
---