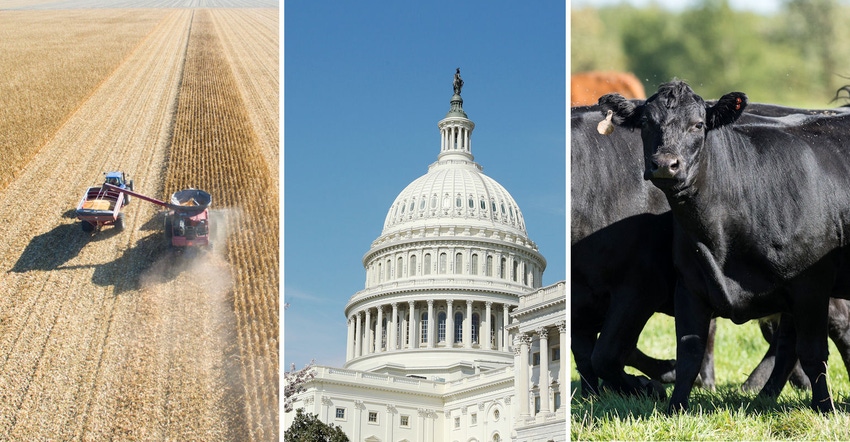 NolanBerg11/flySnow/SteveOehlenschlager/ThinkstockPhotos
Missed some ag news this week? Here are 7 agricultural stories you might have missed.
1. China will buy at least $20 billion of agricultural products in a year if it signs a partial trade deal with the U.S., which would take its imports back to around the level in 2017 before the U.S. began imposing tariffs. It's unclear when the first year would start. – Farm Futures
2. A farming organization in Argentina, one of the world's largest agricultural producers, uses digital agriculture to grow food more efficiently, profitably and sustainably. – Forbes
3. The 2019 corn harvest was 30% complete as of Oct. 20, according to USDA. The five-year average is 47%. Soybean harvest is 46% complete, which is close to the harvest pace in 2018. – Farm Futures
4. A pick-your-own hemp farm in central Maine hit a roadblock when their bank closed their accounts because they grew hemp. The 2018 allowed for hemp production, but the legal system is catching up. Maine's governor sent a letter to USDA urging the agency to swiftly clarify the guidelines and regulations for hemp farmers. – WMTW.com
5. Russian President Vladimir Putin is on a mission to modernize Russia's dairy industry, where milking is still often done by hand. State-of-the-art milking parlors are being built and cows are being imported from the European Union. – Farm Futures
6. China's large-scale hog farms that survived African swine fever are expanding their herds, driving a recovery in sow numbers as early as next year. – Bloomberg
7. Sen. Charles Grassley, R-Iowa, says he trusts the president, but he doesn't trust the EPA when it comes to ensuring 15 billion gallons of ethanol are blended into the nation's fuel supply. – Des Moines Register
And your bonus.
Ron Heskett was farming traditional crops in Nebraska when he attended a workshop on alternative crops. He planted eight rows of grapes in 2000. In 2004, he planted row crops for the last time. Now, he operates Whiskey Run Creek Winery and Distillery. – Nebraska Farmer
Subscribe to receive top agriculture news
Be informed daily with these free e-newsletters
You May Also Like
---