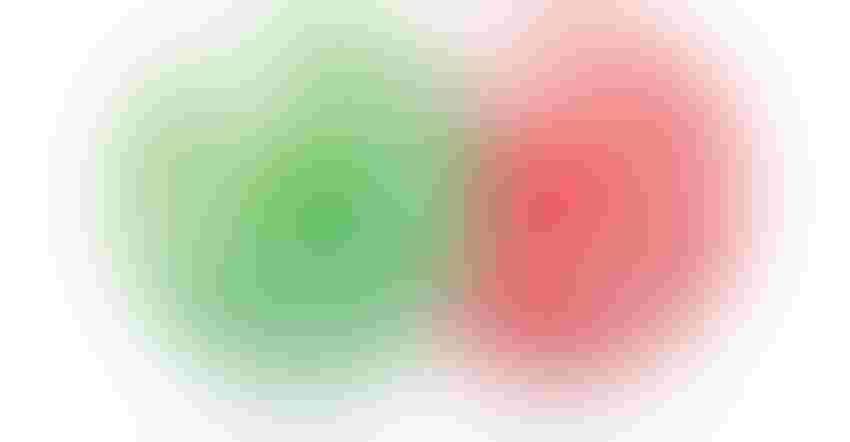 FINAL GRADE: Did you make New Year's resolutions in 2020? It seems easy to make a promise, but hard to follow through. So, I'm holding myself accountable and grading my efforts — simply pass or fail.
jamesjames2541/Getty Images
I've always hated pass-fail grades. However, when it comes to things like New Year's resolutions, well, you either did the work or not. And at some point along the way, you have to own your choices.
Last year, I set out 20 things to do in 2020. So, how well did I do?
Create a financial calendar. Fail.

Establish a two-week budget. Pass.

Get a hearing test. Pass. Bonus points: I bought hearing aids.

Haul off farm junk. Pass.

Ready spring equipment. Pass. If you count my husband just buying a new mower, there was nothing to "ready."

Seed pasture and yard. Fail. Yeah, I blame my husband. He didn't buy me the seeder I requested; something about "you didn't create a financial calendar." (see No. 2)

Tend to the trees. Fail. I wanted drip line irrigation because my arms were tired of dragging the hose. Again, that darn financial calendar excuse. Lesson: Do the financial calendar at the beginning of the year.

Create a farmscape. Fail.

Attend a fair. Pass. Bonus points: Not only did we attend a fair, but our family also put on a livestock show.

Spruce up siding. Pass. Bonus points: I power-washed the house and barn.

Donate to a charity. Pass.

Attend a fall festival. Fail.

Winterize equipment. Fail.

Travel to see family. Pass — many times over.

Buy Thanksgiving flowers for a friend (not family). Pass.

Assess "20 things in 2020." Pass.
Well, I was 60% successful this year at keeping my resolutions. So, why is it so hard to make a promise and keep it?
Honestly, I think it boils down to I don't care if I keep a promise to myself. It is not that I think less of myself in any way — ask those who hang around me. It is just easier to let myself down because I can give myself a "pass" and not feel too bad about it.
Case in point, I didn't seed the pasture or the yard. Still, there was grass growing. Regrading the driveway can wait a year. And attending a fall festival, well, last year I could blame COVID-19.
But if I make a promise that involves someone else, well, that is a different kind of resolution. It was easy for me to buy flowers for a friend, travel to see family and donate to a charity. Those are for someone else. And maybe that is the point. Resolutions that focus on "me" really don't bring me joy. I'm a giver by nature.
So, if you're like me, perhaps we should rethink our approach to New Year's resolutions. For instance, instead of "make a will," I'd be better off saying "provide for my children's future with a will."
I truly wonder what this world would be like if we all created a list of promises that focused on acts of service, support and kindness to our family, friends and community. I guess I will start — 1. Deliver dinner to a friend.
Subscribe to receive top agriculture news
Be informed daily with these free e-newsletters
You May Also Like
---