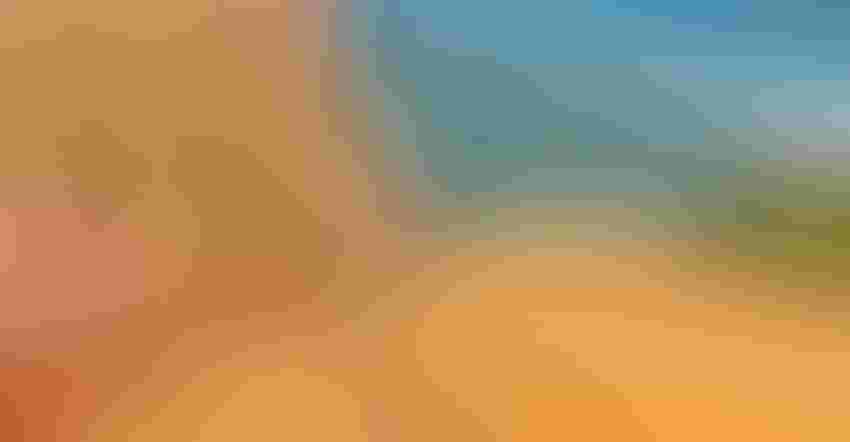 branex/iStock/Getty Images Plus
Knowing your per-acre cost of production is a centerpiece of any good budget. But how do you stack up against your fellow producers?
Recently released data from USDA may provide some insights. The agency has tracked stats such as gross value of production, operating costs and allocated overhead to develop a net value of production across the country. The latest batch of data includes yearly totals through 2018.
For corn, the average net value of production has unfortunately tilted into negative figures every year since 2014. But the gap is closing, from a decade low of $-86.62 per acre in 2014 to almost half of that amount ($-45.48) last year.
According to USDA, corn producers captured an average $631.54 per acre in gross value – assuming 184 bushels per acre at an average price of $3.42 per bushel – before the agency subtracted various operating costs. The largest single item on the ledger was fertilizer, which cost farmers an average of $109.05 last year. Seed cost were close behind, at $96.20 per acre. Total operating costs were assumed to be $330.27 per acre.
Allocated overhead costs were even greater for corn farmers, according to USDA. The lion's share went to opportunity cost of land ($160.63) and capital recovery of machinery and labor ($122.65), for a total of $346.75 per acre when factoring in labor, taxes and other overhead.
All told, total costs listed were for $677.02 per acre.
For soybeans, per-acre net value was also underwater, at $-5.99 per acre – the second-lowest total this past decade. However, net value for soybeans has been positive eight of the past 10 years.
USDA assumed average yields of 51 bushels per acre, with an average price of $8.71, which generated a gross value of production of $444.21 per acre.
Soybean seed and fertilizer costs are relatively muted versus corn, at an estimated $57.40 and $24.06 per acre, respectively. USDA estimated total soybean operating costs at $158.50, plus another $291.70 per acre in allocated overhead, for a final tally of $450.20 per acre.
Wheat is the cheapest of the "big three" row crops to grow but has still landed negative per-acre returns on average for nine of the past 10 years. In 2018, the deficit was $-57.63 per acre, according to USDA.
The agency assumed yields of 49 bushels per acre, with an average price of $5.20, to arrive at a gross value of production of $257.78 per acre. Subtracted from that were operating costs of $125.69 and allocated overhead of $189.72 for a grand total of $315.41 per acre.
USDA also updated its cost-per-acre forecasts for 2019 and 2020, which are projected to see small increases compared to 2018. Those figures include:
Corn: $672.82 per acre this year, $679.55 per acre next year

Soybeans: $450.06 per acre this year, $457.83 per acre next year

Wheat: $315.95 per acre this year, $319.53 per acre next year
Click here to dig into USDA's data set, which also includes regional breakouts and information on southern row crops, livestock and dairy.
Subscribe to receive top agriculture news
Be informed daily with these free e-newsletters
You May Also Like
---