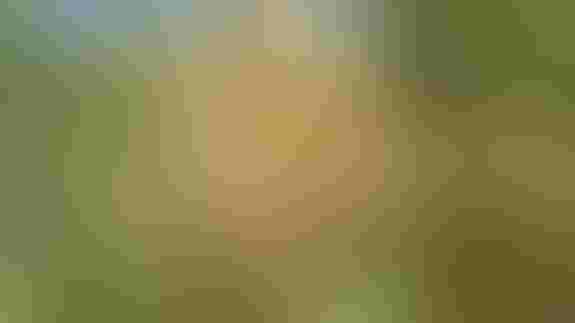 Given the breadth of California's pistachio industry, it's understandable that some varieties of the popular green nut can grow and yield better in one location versus another.
There is no "perfect" variety of pistachio for all growing areas, says Craig Kallsen, University of California Cooperative Extension (UCCE) farm advisor at Kern County.
"They all have their strong and weak points."
Kallsen, with assistance from the Larry and Beau Antongiovanni family of Buttonwillow, Calif., conducted a trial of UC female pistachio cultivars from 2012-2016. In addition to the newest UC female pistachio cultivar release "Gumdrop," varieties in the trial included Golden Hills, Lost Hills, Kerman, and Kaleghouchi.
The trial was designed to provide growers with an estimate of how the varieties could perform.
Kallsen says a specific cultivar growing in one area of the Central Valley compared to another area can differ on nut maturity by up to a month. Given the differences in climate, soils, water, and harvest windows, growers can decide which variety might work best in their pistachio orchards.
Gumdrop, released in 2016, has the earliest harvest date of all cultivars. This can create challenges to growers if processors are not ready to receive the nuts, says Kallsen. In the trial, he said leaving the nuts on the tree past optimum harvest time led to some shell staining.
Growers also should consider bloom synchrony when choosing a variety. The average full bloom dates in the trial were: Gumdrop on March 27; Golden Hills, Lost Hills, and Kaleghouchi about a week later; and Kerman about April 6.
In the male varieties, the average bloom dates were April 28 for Tejon, April 4 for Randy, and April 10 for Peters.
"It is hard to go with just one male variety anymore," Kallsen noted.
Tejon is the primary male pollinizer for Gumdrop. There is no UC early male pollinizer for the cultivar. He suggested the primary male for Golden Hills, Lost Hills and Kaleghouchi should be Randy (75 percent of the time), and Tejon (25 percent).
For Kerman, the suggested primary pollinizer is Famoso (50 percent) with Randy and Peters both at 25 percent.
Kallsen says these pairings should work for those who believe the San Joaquin Valley climate will be warmer and drier in the future. For those who believe the past few years of drought and low chill are behind us, he says go 100 percent with the listed primary male, except for Kerman if sticking with Peters.
Kallsen notes that Gumdrop's early harvest may demonstrate it has less chill requirement and there could be reduced problem with Navel orangeworm. He said a timely harvest is essential for adequate nut quality.
Other comparisons between varieties include yields, nut quality, disease resistance, and tree growth characteristics.
Gumdrop on UCB-1 rootstock is a faster growing tree than Golden Hills or Kaleghouchi, yet Kallsen noted some uneven scion/rootstock growth. This variety has the least smooth graft union of the five varieties.
Golden Hills, Lost Hills, and Kerman are the most upright varieties. This characteristic is valuable, the farm advisor says, since the trees can have fewer sagging branches at harvest so pruning requirements could be reduced. Upright branches also allow for closer tree spacing.
Disease resistance scores were derived from data supplied by UC researcher Themis Michailides. Kerman and Lost Hills showed higher resistance to Botryosphaeria panicle and shoot blight while Kaleghouchi had the least resistance. There is no data on Gumdrop resistance.
Uniformity in crop maturity was highest in Kerman, Golden Hills, and Lost Hills. Longer blooms in Gumdrop and Kaleghouchi could mean more than one shake at harvest, said Kallsen.
Payable, marketable yields in the five varieties were similar, according to Kallsen. Lost Hills and Kaleghouchi produced the largest nut size and weight, but the traits varied with the yield.
For production of unstained or lightly stained in-shell split nuts, the highest percentage was Golden Hills, Lost Hills, and Gumdrop. Kerman ranked lowest of the five with more non-splits and blanks. Kerman and Golden Hills had the highest rank in shell hinge strength.
Subscribe to receive top agriculture news
Be informed daily with these free e-newsletters
You May Also Like
---