US cotton moves to rebrand its promise to the world
US cotton moves to rebrand its promise to the world
Cotton Council International is refocusing resources to heavily target partnerships and promotions directly with global mills, manufacturers, brands and retailers, highlighting U.S.-grown cotton as the world's 'preferred fiber.'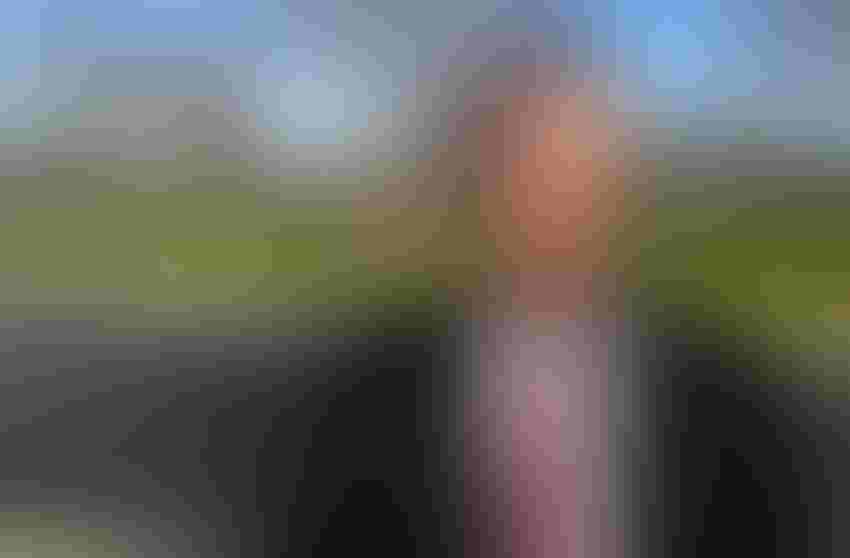 Bruce Atherley is the executive director of Cotton Council International, the wing of the U.S. cotton industry charged with promoting U.S. cotton fiber and manufactured cotton products around the world.
Brad Haire
Bruce Atherley admits 15 months ago he knew little about cotton, much less the specific challenges facing U.S.-grown cotton on the global stage. He knows now, and he's casting a new set of eyes on how U.S. cotton can better capitalize on its reputation as the world's best.
In October 2015, Atherley became the executive director of Cotton Council International, the wing of the U.S. cotton industry charged with promoting U.S. cotton fiber and manufactured cotton products around the world, a big task considering more than three-quarters of U.S.-grown cotton ends up overseas, and that's a trend not soon to change.
At the annual Georgia Cotton Commission meeting Jan. 25 in Tifton, Ga., one of many cotton gatherings Atherley attended across the Cotton Belt this meeting season, he took a lighthearted approach to introducing himself:
"I got no experience in cotton, no experience in agriculture, no experience in textiles, no experience with trade associations, no experience with the USDA and government," he told the cotton-heavy crowd. "But at the end of the day, it doesn't matter what it is, honestly. Whether it's Cheerios, pens or whether it's tools, it's about selling more product, higher prices and making more money. … And that's what I'm trying to do for you. This is what I've done in other companies."
In his first months on the job, he wanted to get on cotton farms. "So, I went throughout the Cotton Belt and got to six or seven states. I learned a lot about cotton," he said, bringing the audience's attention to a picture of him sitting in a picker picking cotton on a farm outside Memphis, Tenn.
Since being on the job, he's traveled to major mills across the globe, and says U.S. cotton is considered the best in the world. "People love us around the world, and a lot of mill owners tell me, 'I sleep better at night knowing that I've got U.S. cotton coming in because what I ordered is what I get.'"
He's heard from some mills that contamination in U.S. cotton is becoming a problem, particularly plastic trash coming from round bale wraps. The U.S. industry knows about this problem, and in the past few years it has initiated awareness campaigns to let farmers and others handlers along the cotton supply chain know what they can do to reduce contamination. It is a work in progress, but one that needs to improve sooner rather than later.
"U.S. cotton receives a premium over other countries cotton and if we do not address our contamination issues, that premium could decrease," he said.
Sustainability is a new buzzword in marketing, and retailers are taking notice of consumers' desires to know more about the ingredients used to make the food they eat and clothes they wear, and some are seeking guarantees of sustainable practices for the items on shelves. The industry's Cotton Leads program was created to champion the sustainable, responsible message for U.S. cotton, but "we need to be selling the U.S. cotton sustainability story harder than ever before," he said.
With a new mission statement this year, CCI is refocusing its resources to more heavily target partnerships and promotions directly with global mills, manufacturers, brands and retailers, highlighting U.S.-grown cotton as the world's 'preferred fiber,' including making it preferred over man-made fibers.
He said there are three goals going forward:
Increase volume, or export of U.S. cotton.

Increasing the U.S. share in the global supply chain, which is about a 35-percent share now.

Continue to secure premium prices for U.S. cotton.
Planning for the new mission began January last year, he said, with the ambition of comfortably getting to 20 million bales of U.S. cotton production by 2026, which would require about a 1.5 percent annual growth rate in global demand. But with a dramatic increase in U.S. cotton exports, which are running 60 percent more this year than last, the 20-million-bale goal possibly could be achieved by 2020. U.S. and global export and trade policies between now and then will influence the reality of that dream.
So, how does CCI plan to accomplish these goals with the Cotton USA brand?
"Our No. 1 strategy is to differentiate and brand U.S. cotton. … You guys produce better cotton. So we start there. We have to be a value-added, branded ingredient," he reminded the Georgia crowd.
With that in mind, he introduced a video showcasing USA Cotton's new brand promise 'Cotton USA: The Cotton the World Trusts.'
The plan now is to drive the message, with stats and figures to back it up, to the world's major mills and textile manufacturers, "and it gives us something to hang our hat on and talk about," he said.
The Cotton USA brand was first introduced in 1989, and has since been used on hangtags, labels and points-of-purchase around the world and on 51,000 product lines, but it had never been tested very well to measure its worth.
CCI tested the brand in the U.S., India and China and got positive responses that show consumers do value the brand and, it was more importantly determined from the tests, people would pay more for a product that included Cotton USA fiber, he said.
Though he's relatively new to cotton, Atherley has a long track record in global marketing, working in leadership positions with Kao, Inc., a Tokyo-based manufacturer of personal care and household products, William Wrigley Jr. Company, H.J. Heinz Company, Pet Life, Inc., Black and Decker and General Mills Inc.
About the Author(s)
Subscribe to receive top agriculture news
Be informed daily with these free e-newsletters
You May Also Like
---