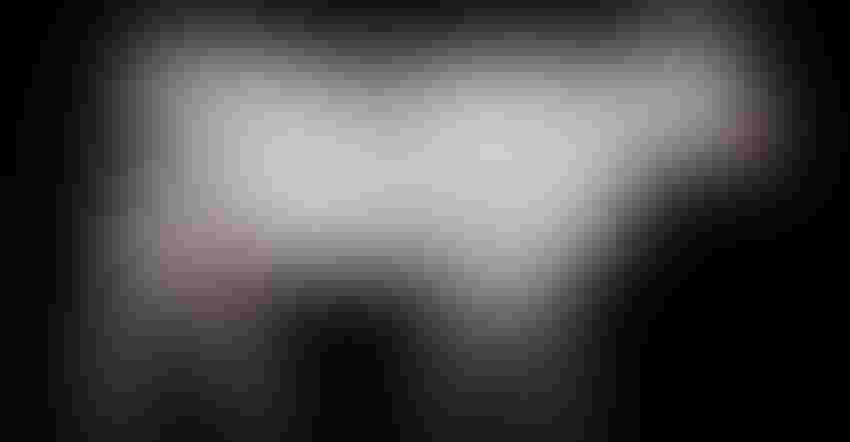 MANAGE CASH COW: It's a profitable year in dairy. Now's the time to get ready for the downturn.
PeterHermesFurian/Getty Images
This year is shaping up to be a year where cash and profits may rebound in the dairy industry to levels not seen in quite a few years.
While inflation and supply chain issues are driving up costs, milk prices are strong and appear to have generated stronger cash positions through the first third of the year.
Questions are starting to be asked about potential strategies to maximize this year's opportunities.
Earnings will decrease at some point, whether driven by an increase in costs or lower milk prices. So the main objective during times of strong earnings is to improve the financial health of the business.
You should ask yourself two questions: What can be done over the remainder of this year that will increase profits through increased production or lower costs? What can be done over the remainder of the year to increase the farm's ability to meet cash commitment challenges during the next low-earnings cycle?
To answer the first question, managers need to know the current state of their business. How is revenue being generated, and how much does it cost to do so? By analyzing your business, you may identify areas where a few changes could lower your cost of production, or maintain the cost of production while producing more milk.
Examples of this are changes that affect labor efficiency, feed efficiency, fertilizer use and culling decisions. Start by analyzing your five largest expenses to see if you are getting the greatest return from those inputs.
Before making a change, though, carefully analyze it to ensure it meets your long-term goals. You don't want to make long-term cash commitments based on short-term cash excess or cash generation. Also, you don't want to make this change for tax savings only.
The second question — "What can I do now to maintain my ability to meet cash commitments through a low milk price cycle?" — deals with cash-flow budgeting and positioning your business. If you are not already projecting future cash needs, you may want to start.
While they are not always accurate, budgeting future cash needs for the next 12 months will allow you to identify times where you may need to generate more income or minimize expenses.
It may be tempting to pay for a capital project with cash, but this might not have the desired impact for improving the ability of the business to manage cash during a down cycle.
There are two important objectives to keep in mind: the ability to increase future earnings potential, and the ability to allow the business to handle the next downturn more efficiently. Depending on the choices you make this year, you may impact one, both or none of these areas.
Here are some areas to focus on that can help you determine where to use this year's profits:
Meet your critical needs. Low dairy farm profitability over the past few years made it difficult for some farms to meet all their cash commitments.
Last year, some dairies delayed investments or postponed expenses, thus hindering the farm's ability to efficiently maintain day-to-day operations or operate at the lowest possible cost. So, catching up on delayed investments and unpaid expenses should be the first use of profit.
If the business is at the limit of its borrowing capacity, then repaying operating credit lines should also be a priority so the business can borrow again when a need arises. This can lead to lower interest costs, resulting in lower operating costs.
Improve your operations. Most farms have a laundry list of ideas for ways to increase milk production, improve labor efficiency and effectiveness, or lower costs. Right now, you should determine what your investment priorities will be.
This could include improving cow flow leaving the milking parlor, updating ventilation systems, upgrading mixer wagons to improve mixing and reduce time spent feeding, providing additional training to boost employee performance, and implementing lean manufacturing concepts.
Build reserves.  If your operations are running smoothly, the next use of profit is to build reserves. This way the business has something to draw against when the next low-earnings cycle comes along.
Paying for inputs ahead of time, while also affecting taxes, is a good way to build inventories that can then be drawn down when cash flow becomes restricted.
Another source of reserves is building cash balances that can be invested off the farm — like money markets — that earn higher interest rates than savings and checking accounts but are available for use by the business when needed.
Build borrowing capacity. Along with building reserves, accelerating principal payments to build borrowing capacity is an alternative to consider.
Making ongoing debt payments is a normal course of operations, but during high-earning cycles, the business can choose to accelerate principal payments — therefore accelerating the reduction of principal and decreasing the amount of outstanding principal that requires interest payments.
When the next low milk price cycle arrives, there will be less interest that you will have to pay and increased borrowing capacity that can be tapped into.
Depending on what loans are paid down, or paid off, the monthly cash commitment required to service principal and interest may also be decreased, which improves the ability of the business to meet cash commitments.
It is important to remember that making principal payments is not a tax deduction and accelerating principal payments may affect the farm's future tax liability. When considering whether to build working capital or build borrowing capacity, it's good to talk with your lender and review their policies toward lending additional capital for operating expenses.
Fund long-term investments. These are investments that are necessary for long-term success and to achieve business and family goals. However, this type of investment may have a slow payback.
Buying land, building a new barn, adding to feed or manure storage, or building a new milking center are all long-term investments with potential to help the farm long term. It is important to have a business plan when opportunities present themselves, so they can be evaluated in terms of how they support the business mission and progress toward its strategic goals.
By thinking about how profits can be used within the business and focusing on different areas and priorities, you, the manager, can better use your earnings to impact the future success of the business and its ability to survive the next down cycle.
Karszes is a senior Extension specialist with Cornell Pro-Dairy, and Wolf is the E.V. Baker Professor of Agricultural Economics within the Dyson School at Cornell University.
Subscribe to receive top agriculture news
Be informed daily with these free e-newsletters
You May Also Like
---