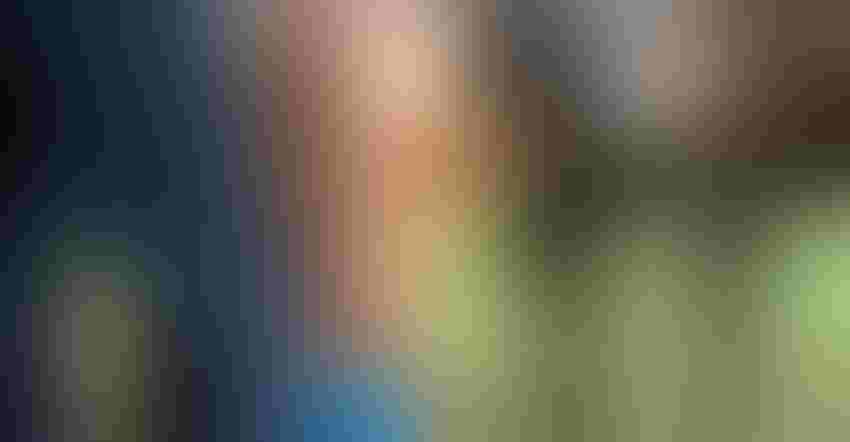 FARM WORK: Many young farmers put in hours on the farm. They hope to be rewarded by inheriting the farm someday. However, with more than one sibling, those decisions are complicated. Farmers should put a value on sweat equity of their heirs.
pamela_d_mcadams/Getty Images
I received a heartbreaking email last week from a young man whose future was crumbling around him.
As he told me his story, I could feel his pain. To help his parents' family farm succeed, he spent years working on the farm, put in long hours and sacrificed other areas of his life, including his marriage. His parents had an offer to sell the farm. The sale would mean he would not only lose his job, but also his home because the house for which he had paid rent was being sold with the farm.
This story highlights a common but difficult question that confronts many farm families. That is, how to value contributions — including sweat equity — to a family business.
What is sweat equity?
Sweat equity refers to someone's actions directly making an asset more valuable. Unfortunately, someone else often owns the asset. One person's blood, sweat and tears lead to someone else becoming wealthier, such as a parent or a sibling.
For example, assume a farm was worth $500,000 when the father was killed in a farming accident. His son, one of three children, quit his job and came home to help his mother run the farm. When the mother passes 20 years later, the farm is worth $1.5 million.
How should the farm's value be split among the three kids? It's not an easy decision.
Wealth vs. cash
Fifty years ago, farms often went to the oldest son. For any other sons who wanted to farm, they might have received a small attempt to help them get started on their own, such as money or machinery. Daughters were simply given sentimental, typically nonvaluable assets.
Although this seems harsh, the kids who left the farm often went on to make a better life for themselves and had a higher standard of living. Farming was a hard life. 
Farming is still a hard way to make a living. Now, though, rising land values have further complicated estate planning. Some farms have barely generated enough cash to survive, but today, they appear on paper to become more valuable as land prices spike.
Farming is a very poor cash generator, but it's an excellent wealth accumulator. That wealth, however, is only captured by the one who owns the asset. And remember, no one gets paid for the appreciated value until the land sells. 
Compensation by way of contribution
Increasingly, society tells parents they should treat all their kids equally. This expectation forces families to deliberate whether "equal" and "fair" are the same.
How do we treat all kids equally when the farm is valuable but doesn't generate enough cash for an on-farm child to pay siblings for the land and continue farming? 
Many years ago, I heard John Baker from the Iowa State Beginning Farmer Center say, "Compensation should equal contribution." I believe he accurately identified the central issue. The real question should be this: Is my son or daughter actually compensated for his or her contributions to the family business?
As a succession planning coach, I have counseled enough families in my career to see various answers to that question. Sometimes, a child spends his or her entire life working on the family farm, and earns much less than he or she could make at a job in town — only to see the farm equally split among all siblings.
In other cases, I've seen the on-farm heir compensated well above what he or she contributed to the business, plus get a bigger piece of the pie in the end.   
Creativity for sweat equity
Historically, land appreciation has averaged 6% per year, meaning the value doubles about every 12 years. If the farm doesn't earn enough to adequately reward those who are helping it grow, then consider creative compensation plans.
Allow the on-farm child to earn a small equity position in the business each year. Or adjust the estate plan to compensate for what that child didn't receive through the years.
However you do it, the on-farm heir should know how his or her efforts are building his or her own future. This will require honest communication with both on- and off-farm heirs, so no one is surprised in the end. 
Tucker is a University of Missouri Extension ag business specialist and succession planner. He is a fourth-generation farmer. He can be reached at [email protected] or 417-326-4916.
Subscribe to receive top agriculture news
Be informed daily with these free e-newsletters
You May Also Like
---