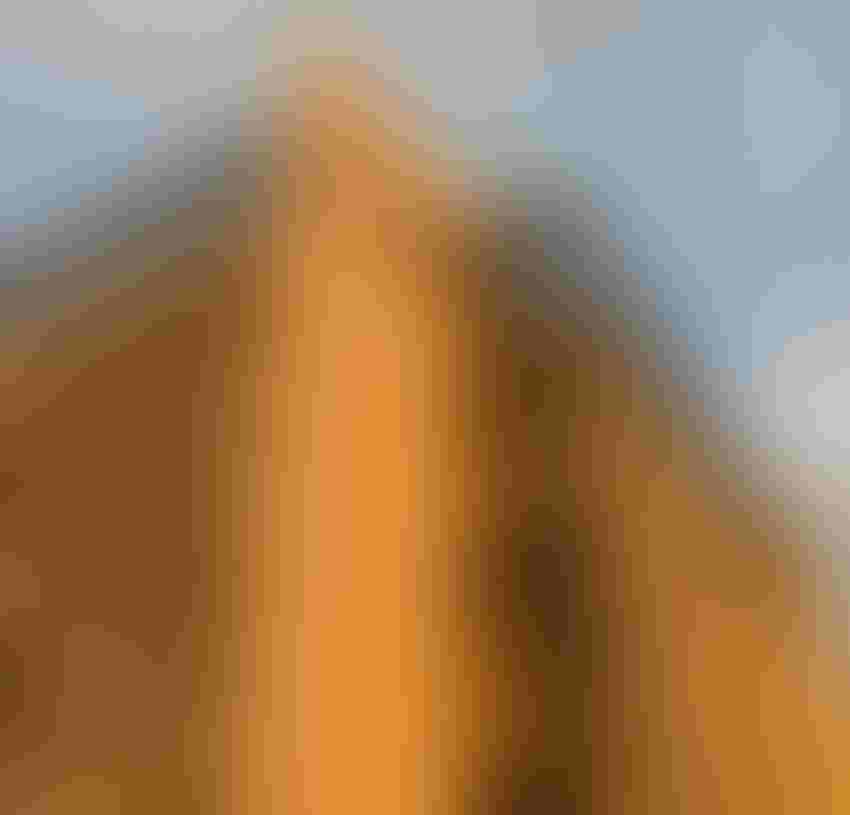 After weeks of speculation and rumor, Syngenta has a new owner. ChemChina has offered to acquire Syngenta in a $43 billion transaction. It's the largest transaction of its kind, and potentially marks the end of speculation as to the future of the Basel, Switzerland-based company.
The market awoke to the news on Feb. 3, which just happened to be the same day journalists were gathered in Basel for the release of the company's 2015 full year results.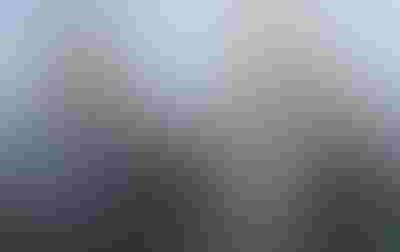 Ren Jianxin, head of ChemChina, and Michael Demaré, chairman of Syngenta, discuss the officially announced purchase of Syngenta. (Photo: Mark Moore)
By the numbers, the all-cash deal is worth $43 billion. Syngenta shareholders will receive $465 per ordinary share plus a special dividend of about $4.97 to be paid conditional upon and prior to closing. The offer is equivalent to a Swiss franc value of $477.50 per share at February 1 exchange rates as per the Swiss National Bank website. Syngenta's Board of Directors unanimously recommending the offer to shareholders. The deal is expected to conclude by the end of the year.
Related: How Syngenta is positioning itself for the future - a talk with Davor Pisk
"This is a transaction based on a common long-term vision. Syngenta will remain a global company based in Switzerland," says Michel Demaré, chairman of Syngenta. "The transaction does not have any huge execution risks and redundancies. We will continue to have a broad portfolio for our customers. This is important as the overall market continues to consolidate."
In explaining the deal, Demaré said existing Syngenta management will continue to operate the company. After the deal closes, a 10-member Board of Directors will be chaired by Ren Jianxin, chairman of ChemChina, and will include four of Syngenta's Board of Directors.
Who is ChemChina?
Jianxin started ChemChina in the 1980s as a solvents factory. He soon began to take control of fledgling state-owned chemical factories across China, and soon developed the company into a powerhouse. Revenues were $45 billion in 2015, ranking it 265th on the Fortune Global 500. It is China's largest chemical company with more than 140,000 employees, 48,000 of them outside China.
ChemChina is involved in six markets: advanced chemical materials and specialty chemicals, basic chemicals, oil processing, agrochemicals, tire and rubber products and chemical equipment. The company acquired Adama Agricultural Solutions (formerly Makhteshim Agan Industries) in 2011.
"From a business perspective, this will maintain a strategic continuity and investment in research and development," Demaré says. And it will give Syngenta a huge leg-up in the Chinese marketplace. Currently, Syngenta sales are approximately $400 million of what the company says is a $10.6 billion market for seeds and crop protection products.
Company officials point to a vast country with a huge rural population. Along with that are the challenges that come with working in any developing country.
But the payoffs are huge, as Jianxin acknowledged. "I worked in the country when I was 15. I am keenly aware of what Syngenta can bring to farmers in China. I appreciate the technology Syngenta can bring to farmers around the world," he says.
With less than 7% of the arable land base, and 22% of the global population, the stresses on China's agricultural production are huge. Jianxin says this move will benefit all involved. "We need the technology and integrated solutions of Syngenta to increase yields in all markets. We will need these agricultural production breakthroughs to help producers. It is emerging that feeding all the population is a basic political issue."
Boost for GMOs in China?
The new move into China by a technology company may also work to strengthen the development and research of technology-based solutions, including GMOs.
John Ramsay, interim Chief Executive Officer with Syngenta, says the move will allow Syngenta to focus on emerging markets across the Asia-Pacific region. But at its core, as Syngenta moves forward, "we will continue to invest in research and development of chemicals and seeds, improve seed performance, and maintain cost and capital efficiency. This transaction is an opportunity for growth an innovation, not a cost-cutting measure."
Addressing the rumored interest from rival Monsanto, Ramsay was quick to point out that a concrete offer was never fully developed. Indications were the offer would be in a combination of cash and Monsanto shares, and would likely face severe headwinds regarding U.S. and EU regulators.
While the thoughts of a Chinese state-owned company being a major player in the U.S. marketplace may raise some eyebrows, Demaré repeated his initial press conference comments: "Syngenta will remain Syngenta."
Subscribe to receive top agriculture news
Be informed daily with these free e-newsletters
You May Also Like
---