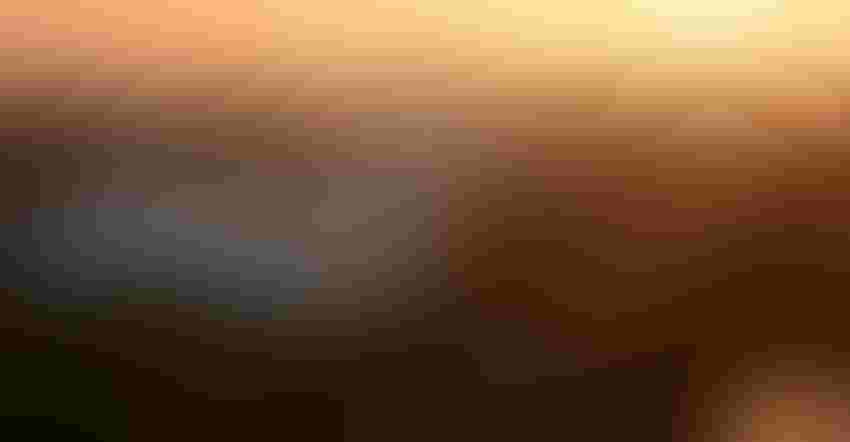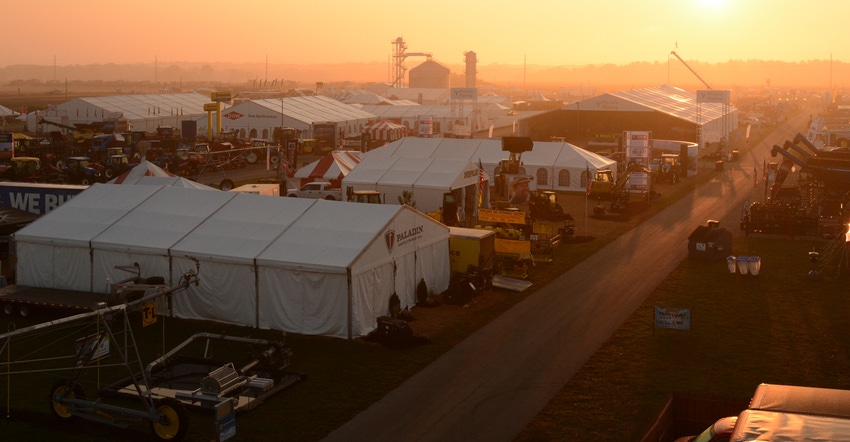 SHOWTIME: The Farm Progress Show returns to Decatur, Ill., this year, showcasing more than 600 exhibitors and field demonstrations.
Farm Progress is kicking off the fall farm show season Aug. 27-29 at its permanent show grounds in Decatur, Ill. — marking the 66th year for the show.
The three-day Farm Progress Show provides a learning opportunity for producers to stay up to date on the newest agricultural equipment, products, services and technologies. And with recent mergers in the industry, FPS 2019 will give producers a chance to interact with freshly minted brands.
"There have been a lot of mergers, and the people you used to buy things from wear different shirts with different logos than they used to. So what do all these mergers mean to your operation?" asks Matt Jungmann, Farm Progress Show manager. He says when farmers walk among the more than 600 exhibitors, "they'll have plenty of opportunities to see for themselves. It's a good place to figure out what all this change means."
DowDuPont's plans to split into three companies are well under way, with a Corteva Agriscience tent taking the place of Dow's tent at last year's Farm Progress Show in Boone, Iowa, as well as the upcoming show in Decatur.
"The exhibit field map is going to look a lot different than it did in 2017," Jungmann says. "We try to make the show new and fresh every year, and I think the moves the exhibitors have made over the last couple of years will certainly do that for us. It's going to be a new show with new brand names and new places."
Related:Manufacturing deal expands tractor line
When asked how exhibitor enthusiasm is holding up after years of depressed commodity prices, Jungmann says demand for space is still growing.
"I'm very satisfied with the exhibitor turnout and demand for space. There are even folks who are wanting to expand their spots, which is good to see in this ag economy," he says.
FPS is the annual start to the fall farm show season, held two weeks before Farm Progress' Husker Harvest Days in Grand Island, Neb., Sept. 10-12. Both are the first stops in a circuit for new farm equipment. And at FPS, Jungmann is planning for another year of field demonstrations. An autonomous tractor will be demonstrated, as will harvest, tilling and tiling implements.
"In years past, we'd have had the corn planted for the demos by now. But it's shaping up to be a wet spring," Jungmann says. "We'll still have the demonstrations and we'll still get it planted, but just like with many farms right now, Mother Nature is impacting our plans a little."
About the Author(s) Associate Editor, Prairie Farmer
Austin Keating is the newest addition to the Farm Progress editorial team working as an associate editor for Prairie Farmer magazine. Austin was born and raised in Mattoon and graduated from the University of Illinois at Urbana-Champaign with a degree in journalism. Following graduation in 2016, he worked as a science writer and videographer for the university's supercomputing center. In June 2018, Austin obtained a master's degree from the Medill School of Journalism at Northwestern University, where he was the campus correspondent for Planet Forward and a Comer scholar.
Austin is passionate about distilling agricultural science as a service for readers and creating engaging content for viewers. During his time at UI, he won two best feature story awards from the student organization JAMS — Journalism Advertising and Media Students — as well as a best news story award.
Austin lives in Charleston. He can sometimes be found at his family's restaurant the Alamo Steakhouse and Saloon in Mattoon, or on the Embarrass River kayaking. Austin is also a 3D printing and modeling hobbyist.
Subscribe to receive top agriculture news
Be informed daily with these free e-newsletters
You May Also Like
---