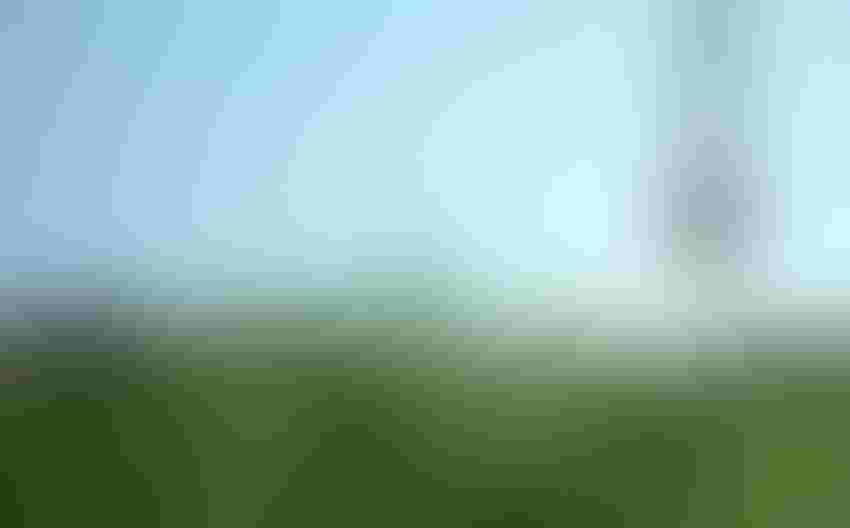 We celebrate a mighty independence during the month of July, and now there is something else to proclaim: Smart irrigation.
At least in Georgia, that is, where Georgia Governor Brian Kemp declared July the Smart Irrigation Month in Georgia, a campaign to showcase the agriculture industry's commitment to use and promote efficient irrigation techniques and technologies in the state.
"We are proud to recognize our farmers for their efforts in utilizing smart irrigation. Using the right amount of water in the right place at the right time enhances the productivity and quality of our Georgia grown crops and preserves a precious resource for generations to come," Kemp said.
Smart irrigation practices are by no means exclusive to Georgia, but agricultural scientists, industry innovators and farmers in Georgia over the past two decades have honed their own effective approaches to 'get more crop per drop,' guarding against droughts and safeguarding yield potential.
A prolonged legal dispute over water among Alabama, Georgia and Florida has also pushed innovation and efforts to demonstrate land and water stewardship of Georgia farmers, especially in the Flint River Basin in the southwest corner of the state.
Smart Irrigation Month is an Irrigation Association initiative. There are free and simple smart irrigation tools, and there are costly and complex ones as well. Here are a few examples of what's available and used by Georgia farmers, according to the initiative's website. Keep in mind water use efficiency refers to the amount of water pumped used by the crop, and water savings refers to actual water conserved from reduction in groundwater withdrawal.
There is an estimated 23,000 center pivot systems used in Georgia agriculture, mostly in the southern half of the state.

Georgia farmers began installing center pivots in the 1970s, using models that operated at high pressure with impact sprinklers spraying water from the top of the pivot mainline. The high-pressure system has an average efficiency of 60 percent due to water losses from evaporation, wind and drift.

Converting pivot systems from high to low pressure costs between $2,500 to $5,000, but along with repairing leaks and using end-gun controls can improve water efficiency and savings by 80 percent to 90 percent. Low-pressure, spray-type sprinklers have lower energy needs, operating between 10 to 30 pounds per square inch.

Tools to monitor pivots remotely can save a farmer time and fuel cost but vary and generally range from $2,000 to $5,000 per system with an annual subscription fee in the $300 range.

Irrigation scheduling helps a farmer know when and how much to irrigate. The University of Georgia and University of Florida developed free smart irrigation apps for both iOS and Android for cotton, soybean, citrus, strawberry and avocado. Apps for corn, peach and blueberry are in development. Also free (but requires soil moisture and soil temperature data from a sensor) is Irrigator Pro for peanuts, corn and cotton developed. The Flint River Soil and Water Conservation District, with funding from USDA NRCS, partnered with the USDA Peanut Lab and UGA to develop a smartphone app and cloud-based platform for Irrigator Pro.

Variable-rate irrigation on a center pivot applies varying amounts of water across irrigation management zones to address variations in the field, helping farmers determine where to irrigate and can reduce water use by an average of 15 percent. Speed control VRI is often a feature of remote irrigation tools and is included in a suite of other tools for $2,500 to $5,000. For zone control VRI, farmers have options of installing a partial or modular VRI system (only implementing GPS controls on a specific set of sprinklers rather than the full system). Partial VRI expenses range from $5,000 to $15,000. A full VRI system can cost between $20,000 and $45,000, depending on the length of the pivot.

Dynamic VRI is still in development. It combines standard VRI with real-time field data to apply the needed amount of water at the right time in the right location for optimal crop development. UGA studies show Dynamic VRI may increase water use efficiency by up to 40 percent and increase yields by 5 percent to 10 percent when compared to traditional irrigation methods.
Conservation through Innovation from Flint River SWCD on Vimeo.
Subscribe to receive top agriculture news
Be informed daily with these free e-newsletters
You May Also Like
---