Silence of the honey bee hives
Silence of the honey bee hives
Did Olson's climate-controlled warehouse protect his bees from CCD?By overwintering them indoors, the bees encounter fewer stressors, especially pesticides. Even if they're not killing them outright, they leave the bees vulnerable.Can honey bees fend off CCD by being overwintered indoors with atmospheric controls?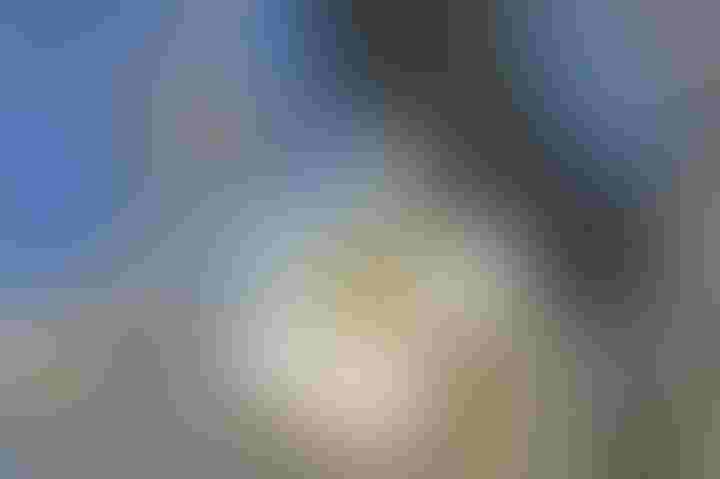 For longtime commercial beekeeper Eric Olson of Yakima, no sting is as painful as the one he felt last winter when he discovered his hives had gone silent. Peering into each box, he saw the queen and a mere scattering of her worker-bee offspring; tens of thousands of adult bees - gone.
"They just up and left," said Olson. "I'm 68 years old and it was the biggest shock of my life. It wasn't just economic. It was psychological. I love my bees."
Silence of the hives
Since 2006, honey bees around the globe have been disappearing at alarming rates, as hives humming with activity one month dissolve into ghost towns the next. Colony collapse disorder, or CCD, contributes to the decimation of roughly a third of the nation's bee colonies annually, according to the Apiary Inspectors of America.
The mysterious malady threatens more than beekeepers' livelihoods. Not only do honey bees make honey, but one third of what we eat comes from crops and nuts pollinated by them, according to the U.S. Department of Agriculture's Agricultural Research Service. Without honey bees to pollinate, many crops, including the prized apples of Washington state, would crash.
"For honey bees to fly off and desert their colonies — that just doesn't happen," said Olson, a beekeeper for 31 years who runs one of the Northwest's largest beekeeping businesses. "The theory is that they're dying in the fields before they can make it back, but the question is, how come?"
In a mystery worthy of an "X-Files" TV episode, Olson has turned to Washington State University for answers. In 2008, he and his wife Sue "knocked on doors from here to Olympia," he said, raising nearly $350,000 to help start WSU's Honey Bee Colony Health Diagnostic Laboratory, headed by entomologist Steve Sheppard.
A member of an international group of scientists that published the first complete DNA sequence of the honey bee, Sheppard knows a thing or two about the insect that Olson reveres. It didn't take long for him and his research team to confirm that it's not one culprit that's responsible for the die-offs, but a combination.
For example, pesticide exposure weakens the bees, and then a fungal pathogen, Nosema ceranae, kills them. This is not the single cause of colony collapse, Sheppard said, but the findings, published in the January issue of the Journal of Invertebrate Pathology, have narrowed the list of suspects.
"We know the combination of those two stressors contributes to CCD. It's a combination we see often, but not always," he said.
And so, because multiple pesticide residues build up on the wax of the honeycombs, Sheppard has recommended that bee keepers change the combs more frequently.
New twist, no sting
Now, on a brand new front, Sheppard will soon look into an additional safeguard – all stemming from Olson's unexpected discovery this winter.
His bees thrived.
"You wouldn't believe what a difference a year made," said Olson, speaking by cell phone from an almond orchard in California. His voice boomed of jubilance – in part because of the birth of a grandson back in Washington the night before, but also because his bees didn't go AWOL this winter.
"They're healthy and beautiful. I've never seen them look so good!" he said.
Exasperated by his steep yearly losses, Olson did some research and asked around. This time, he didn't truck his 14,000 hives from Washington to California and overwinter them in holding fields until the February almond bloom.
Instead, he rented warehouse space in Yakima to store them. He equipped each room with air circulation and ventilation systems and set the thermostat at 40 degrees.
"Afterward, I just plain babysat, checking on them every day," he said. As days stretched into weeks, "instead of dead bees, sick bees or none at all, they looked strong."
So strong, in fact, that he recently loaded the bustling hives onto semi-trucks for the trip to central California where, come mid-February, his bees will be zipping from one almond tree to another, pollinating the white flowers.
Shelter from stressors
Did Olson's climate-controlled warehouse protect his bees from CCD?
"Absolutely, I'm convinced of it," he said. "I've compared notes with other commercial beekeepers who've indoored their bees with good results."
One of them is Tom Hamilton, of Hamilton Honey Co. in Idaho and Montana, whose indoor-stored bees don't get hit by CCD, he said.
"I've long suspected an environmental component," Hamilton said. "By overwintering them indoors, the bees encounter fewer stressors, especially pesticides. Even if they're not killing them outright, they leave the bees vulnerable," he said.
Although this matches Sheppard's assessment that sublethal pesticide levels contribute to colony collapse, merely identifying the culprits won't make the deaths go away.
New research on indoor overwintering
This is why, next, Sheppard and his research team will examine ways to protect the would-be victims. With additional donations made by Olson and Hamilton, they'll undertake a study never before done in this country: evaluating the overwintering of honey bees while controlling the temperature and atmospheric gases.
"Our study will be done in controlled atmosphere conditions," said Sheppard. "The few studies done on indoor wintering didn't examine this. Those bees were stored indoors but without monitoring oxygen and carbon dioxide levels."
Sheppard suspects that one of the reasons Olson's bees fared so well indoors is because they avoided the aging process that typically occurs when they forage outdoors.
"Instead of expending energy to forage in California at a time when there was an absence of pollen and nectar available, the bees clustered quietly indoors with plenty of honey – a move that maximized their lifespan for the spring bloom," Sheppard said. Additionally, being inside reduced their risk to pesticide exposure, he said.
Can honey bees fend off CCD by being overwintered indoors with atmospheric controls?  As one of television's most successful sci-fi shows, "The X-Files," used to say: "The truth is out there."
Subscribe to receive top agriculture news
Be informed daily with these free e-newsletters
You May Also Like
---